Now that the weather in Dubai has started to cool down, my love for jumpers is back.
I know it's not properly cold here yet, but I do feel a chill in the morning when it's only twenty something degrees… I sound like a mad woman, don't I?
Either way – hot or cold, I'm busting out the jumpers. Please don't judge me 🙂
My most prized jumper at the moment is this beautiful rib funnel jumper from Topshop.
It's a thick knit, and incredibly soft which means no itching, scratching or general irritation. It's long-line, so it covers my tush, and the fit and style is so cosy and lovely. A winning jumper all round!
And I love the colour! 🙂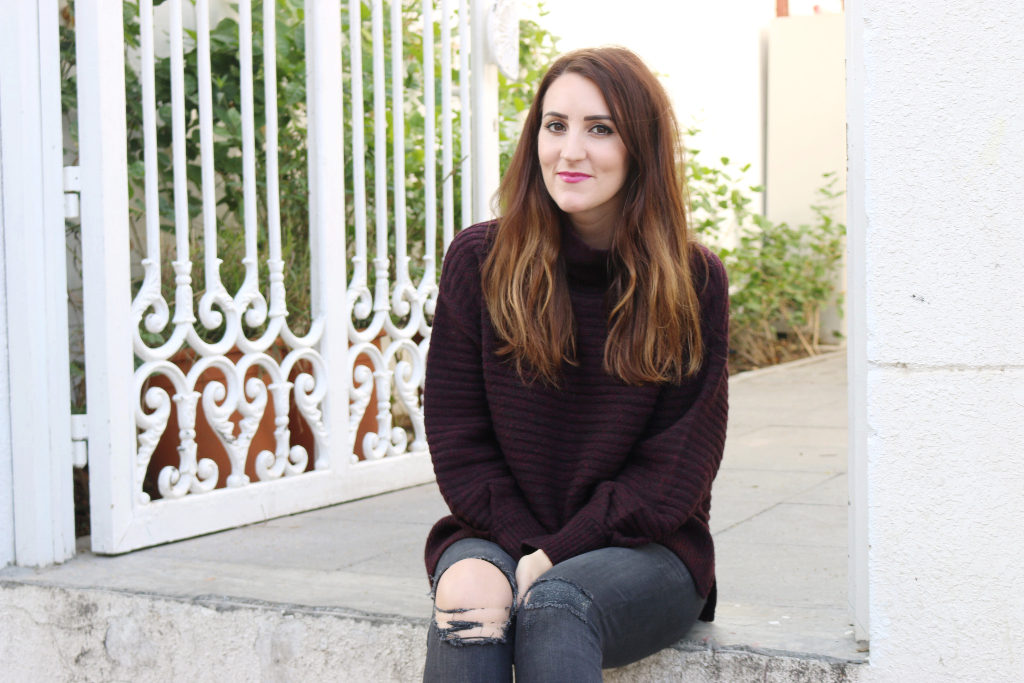 As we're back home early next month, I have my eye on some other jumpers, too. I will most likely end up living in boots, jeans, and jumpers for the whole trip.
I'm also considering buying a few body tops to go under said jumpers as I really struggle with the cold when we're home. I sound like a moaning Mary I know, but this is what happens when you've been living in the Middle East for six years! 🙂


In other news, I'm on the hunt for a new foundation. I want to try something shiny and new.
Are any of you using anything new I might like? I'm thinking full coverage, not too matte – the usual.
I've heard whisperings of a new foundation from Clarins, so I may go on the hunt for it when I'm back home in Ireland.
Thanks for reading as usual! 🙂
Save
Save