Summer has well and truly arrived in Dubai. I know I whinged about the heat in my last post, but mother-0f-god, we're already in the stage of 40 degrees being pretty consistent… So, what better way to beat the heat than a lazy Friday brunch? Yes indeed.
We don't partake in brunches too much, even though they are a bit of an institution in Dubai. Don't get me wrong, I enjoy them as much as everyone else, but it usually takes up the whole day and Charlie gets a bit cranky after an hour or two so we only book them every now and then… Which is what we did on Friday – we took ourselves off to Mundo in Jumeriah Emirates Towers for some family time, food and drinks.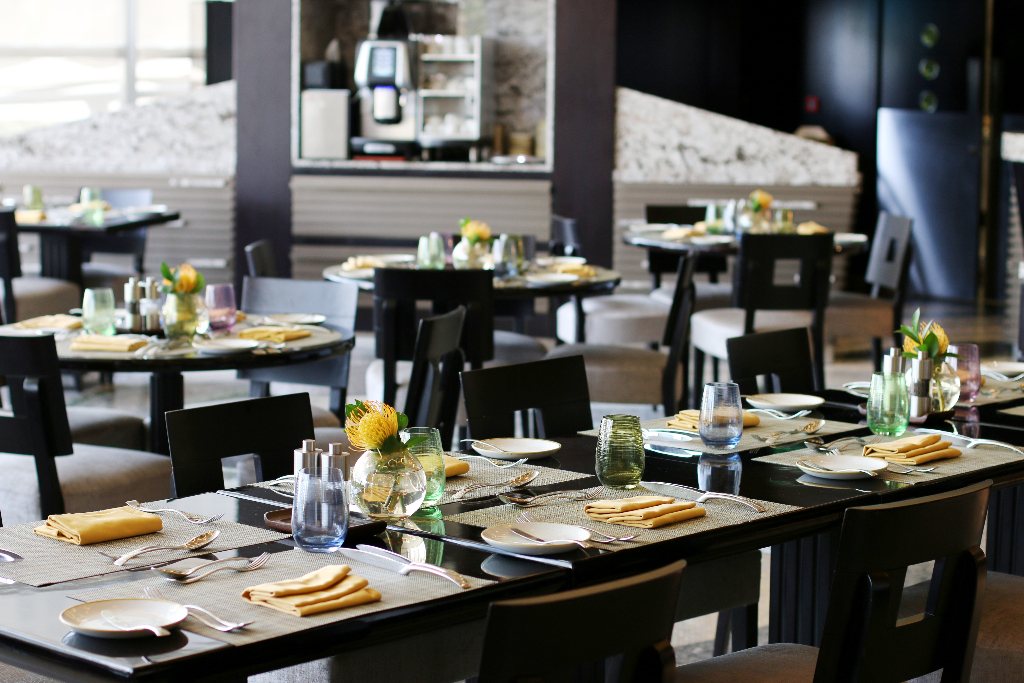 As far as brunches go, it's probably one of the most relaxed ones I've been too (and not hugely overpriced at AED450 per person including house beverages). It was pretty quiet and everyone seemed to be there with the goal of whiling away the afternoon over a few (yummy) plates of food and a couple of glasses of vino. Mundo doesn't offer any activities for kids or offer a kids section, but to be honest – it didn't matter. Charlie was in great form, and attacked the buffet with gusto, watched a movie on his iPad and then spent ages carefully dipping marshmallows in the chocolate fountain 🙂
I spent quite a bit of time at the dessert table myself, truth be known… that, and the bread station. Because, carbs. They had an ice-cream machine, mini desserts in the shape of ice-cream, plus churros, popcorn, mini rocky road and other naughty things. It was soooo good. I may also have enjoyed quite a few glasses of sparking wine…
Overall, it was a fab afternoon made all the better by my new dress from Maison Scotch. It was such a hot day, and the wispy, light material of the dress, coupled with the fact that it's wrap-style, kept me nice and cool. Winning.
On the back of that successful dress outing, I purchased another dress from Maison Scotch last week. The brand is completely new to me, and I'm really impressed with the cut and style of their dresses so I'm struggling to stop myself from buying all the things at the moment 🙂
That's all for now, hope you're all having a good week and thank you for reading.