Ah, The Body Shop. So many memories of when I was in school and would have sold my Grandmother for the yellow and pink tin pencil-case with the dolphins on it.
It took a long time but I finally got over Pencil-case Gate and realised that they sold other stuff. Although I wouldn't say I'm an avid user of their products I always seem to have a few bits knocking around, mostly Body Butter or the Pink Grapefruit Shower Gel. Anyways, I was in there recently for a quick browse and came across this bronzer.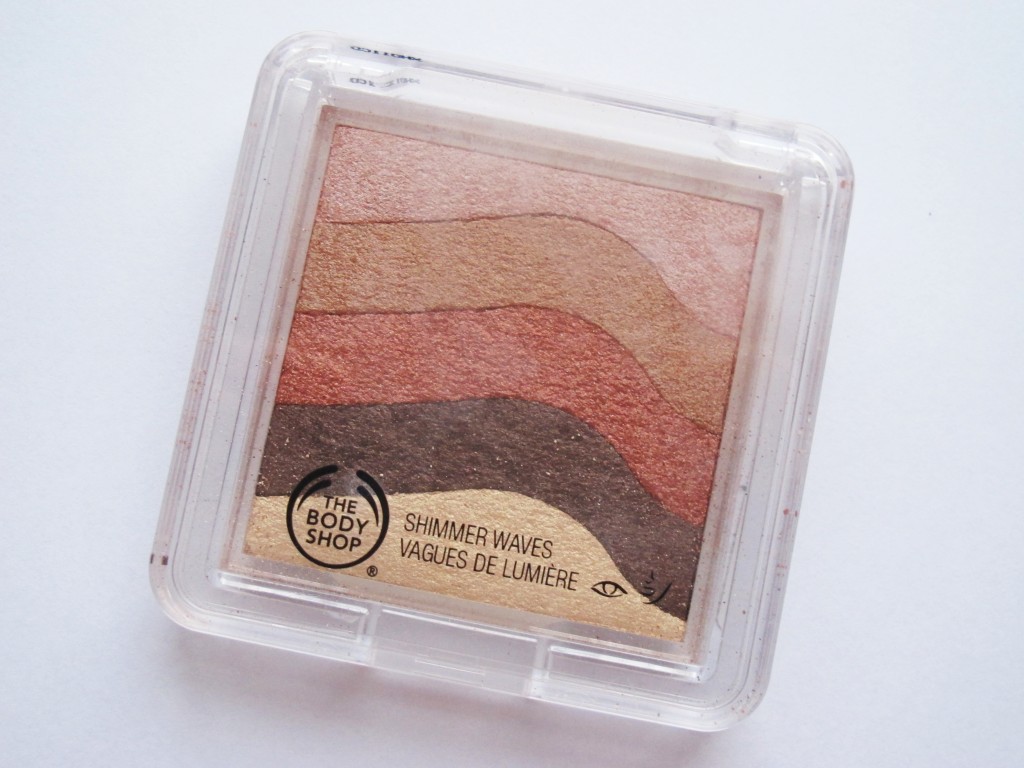 Initially, it reminded me on Bobbi Brown's Shimmer Brick's but the payoff is slightly more dramatic in this. I only noticed one shade on the shelves but as far as I know there is another pinker-toned version of this. I love the colours in it and have been swirling them all together for a nice glowy bronzed effect all over the face. I'm going for the uber glow, as I like to call it, at the moment, full-on shimmer included. Gone are the days of matte bronzing! Well, at least for the next week or two anyways. I don't want to scorch myself outside in the sun but still want to look nicely tanned and this is doing the job perfectly, whilst adding a little bit of shimmery goodness.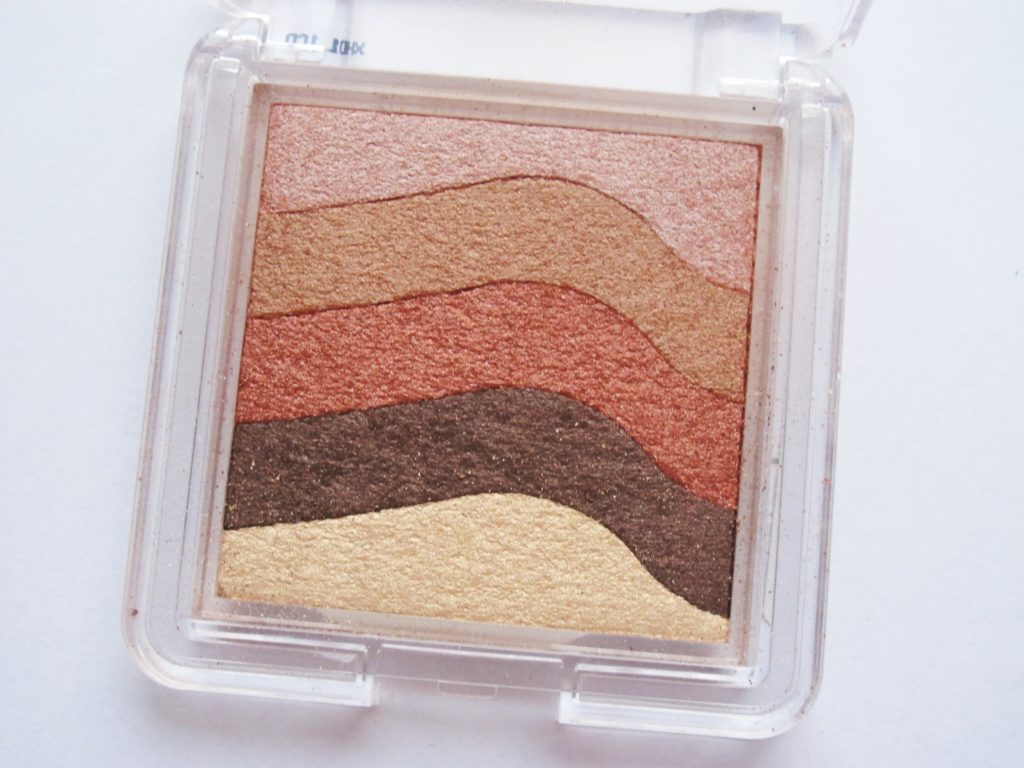 If you were so inclined, you could use the individual waves as eyeshadow too as they're wide enough to pick up some product on a small eyeshadow brush. And that's it really. A rather boring post, but one with the word uber in it.
What bronzer's are you lot using for summer? I'm thinking of re-embracing Chanel Bronze Universal (or whatever it's called now) but dammit, there's no shimmer in it!