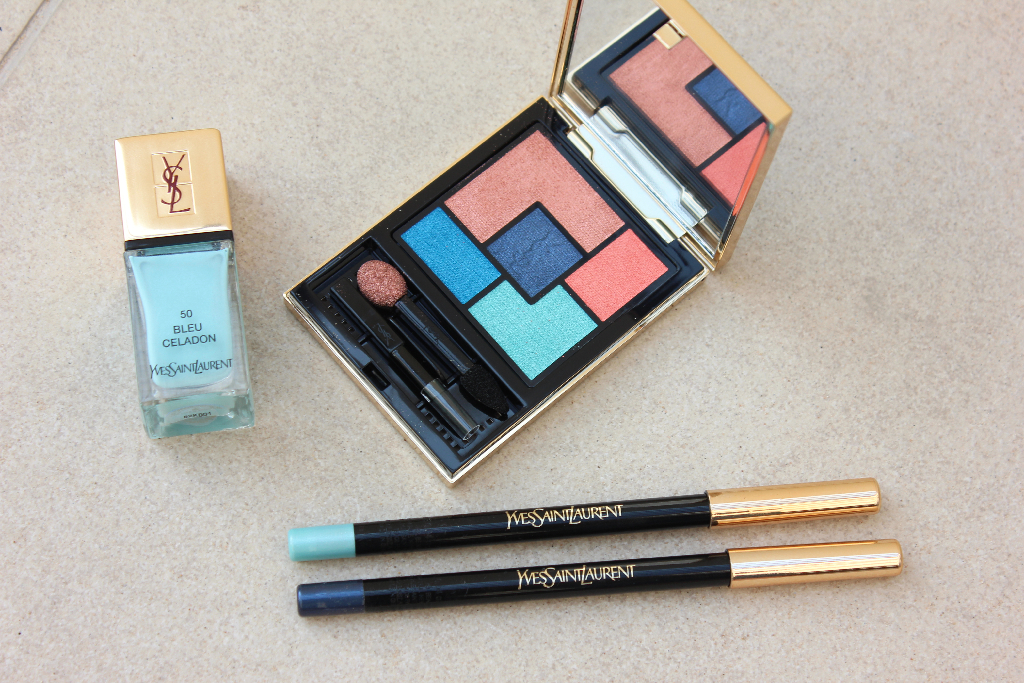 YSL have released their striking new summer collection.
Now, I'll be honest here – when I first clapped eyes on this I thought 'OMG it's gorgeous' swiftly followed by 'I'll never be able to wear it'. Why? Blue kind of frightens me. I always want to wear it but often it makes me look washed out.
So, because I really wanted to wear this I decided to bring it back to basics. Instead of attempting to slather all of the shades on my eyelids as I usually would I stuck to just one, the deep navy blue in the center of the palette. The pigmentation of the shadows is pretty immense, so a few little swipes of colour did both eyes in no time. To make it pop a little bit more I used the deep blue metallic waterproof pencil and smudged it along the upper and lower lashline (the pencils are insane by the way – I'm buying them all.
What do you think? I kept the rest of the face pretty neutral and opted for a pinky nude lip (YSL Glossy Stain in 112).
The other standout in the collection is of course, the nail polish. I think many of you will already know how much I love it as I've been flashing it all over Facebook and Instagram. It's the most gorgeous, summery blue. I applied two coats below for pretty even finish.
I think it's probably one of the best summer collections the brand has ever come out with. All of the shades look amazing with a tan, including the nail polish.
Have you picked up any bits from the collection? It's available now from all YSL counters now.