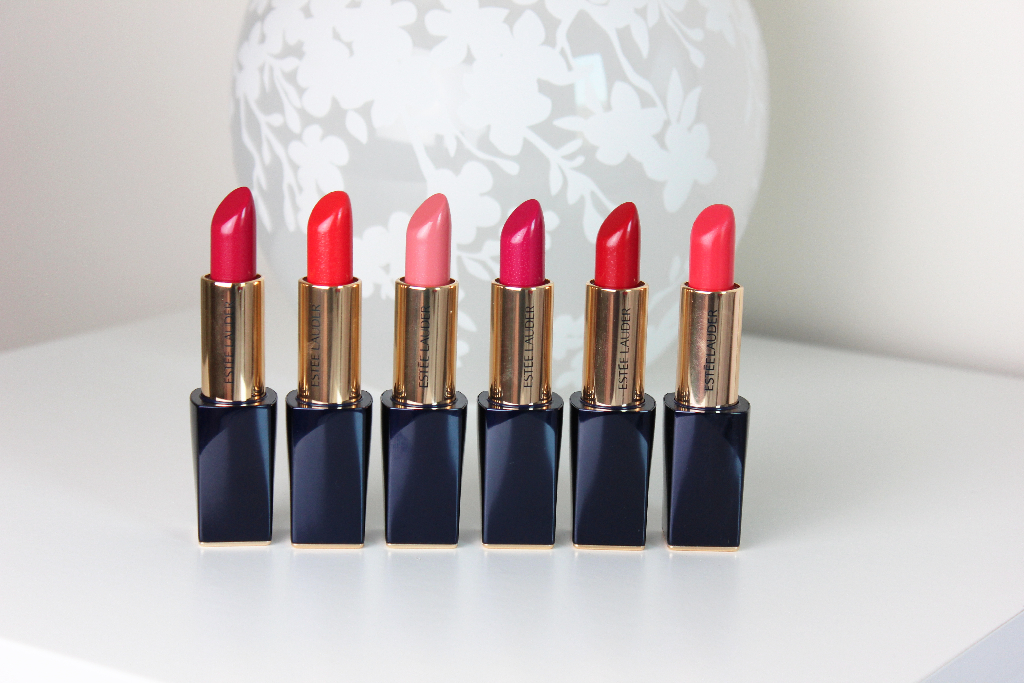 Because, OMG.
So basically, these lipsticks are my new obsession.
I got my hands on two shades thanks to Laura's duty-free shopping skills a few months back; Defiant Coral (a pinky coral shade, duh) and Envious – a mid-toned red, and promptly wore Defiant Coral nearly every day up until last week. Here is a close up of the two of them;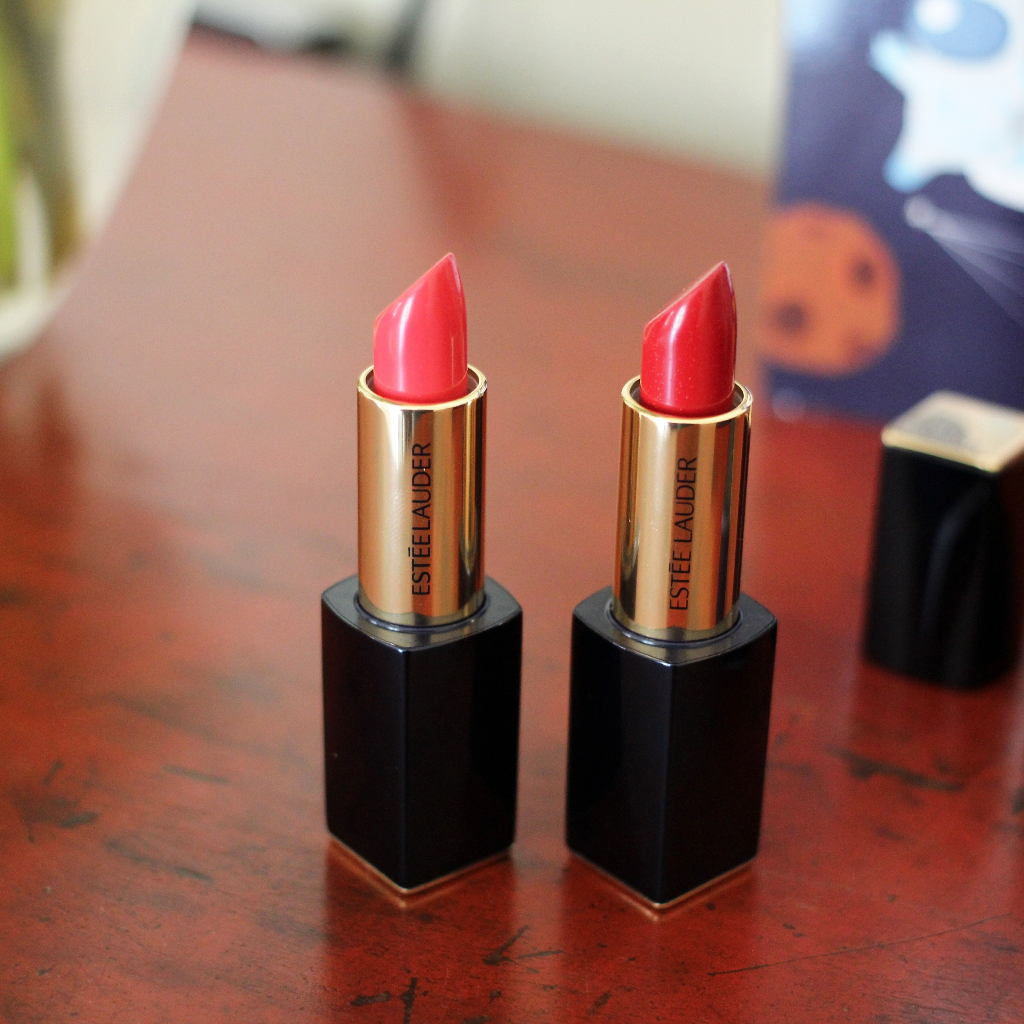 Then last week I attended an Estee Lauder event to officially launch them in the Middle East and was very kindly given another four shades to add to my collection; Dominant, Potent, Tumultuous Pink and Impassioned. Hands down, Impassioned is my absolute (current) favourite – it's a super bright blue-toned red. Here it is on my gob below;
Now, here are the reasons I love these lipsticks so much;
1. They are super pigmented. One little swipe and you are done! (maybe even a little over done)
2. The formula is super creamy but still stays in place and doesn't bleed throughout the day
3. They apply smoothly and evenly straight from the bullet (which is apparently down to the groovy new hard wax ingredient which gets rid of the need for lipliner)
4. You get a solid four hours of wear without much movement – after this point, if you have been eating/drinking (or talking 90 miles an hour like me) they start to fade to a nice stain
5. Even after four hours of wear, your lips still feel comfortable and hydrated
6. The packaging is nice and pleasantly heavy with a magnetic snap closure
And that's it. Honestly, I can't recommend them enough – they are the lipsticks of our dreams! There are 29 shades in total (worldwide, and 20 in the GCC I think) ranging from nude and berry tones to deep reds.
Here are the six I have, left to right: Dominant, Impassioned, Potent, Tumultuous Pink, Envious and Defiant Coral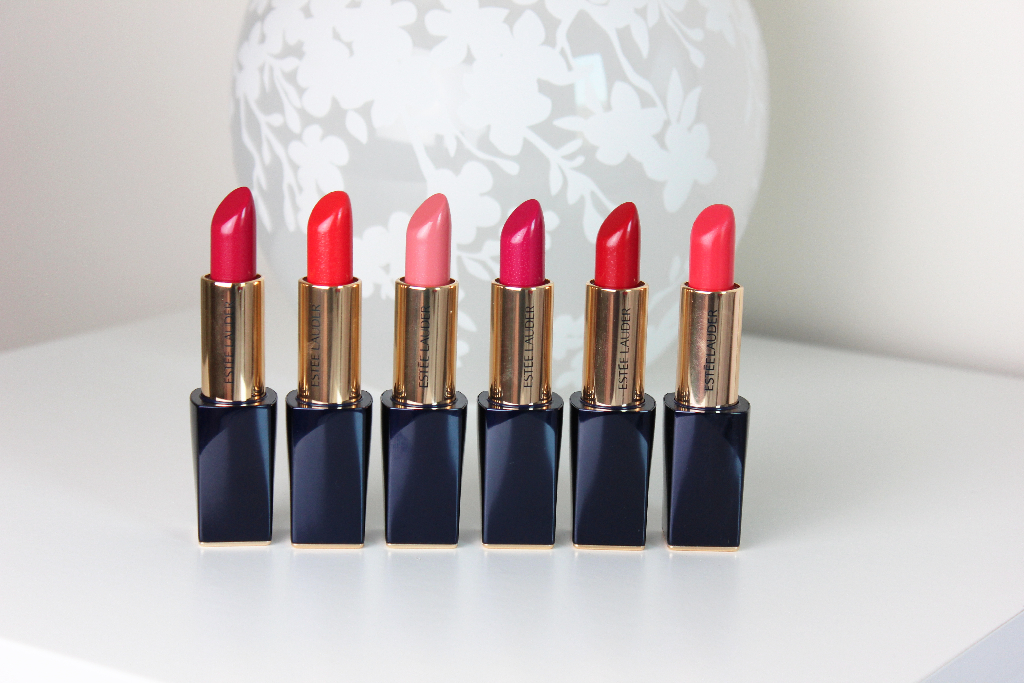 They are available now from all the usual Estee Lauder outlets in the UAE (Dhs180 each) or online from Selfridges and Sephora.