I got my hurr did.
A groovy new salon in Al Quoz opened a few months ago and I have heard lots of positive rumblings about the place, and more specifically about the skills of one of the owners, Rachael Stevenson. They contacted me after they had opened asking if I would like to come and check the place out so that's exactly what I did last week.
The salon is located beside Tom and Serg in the Al Joud Centre and has a serious New York loft type vibe about it. It's one big open space with gorgeous exposed brick walls, hair and nail stations, a reception desk and a coffee/tea bar.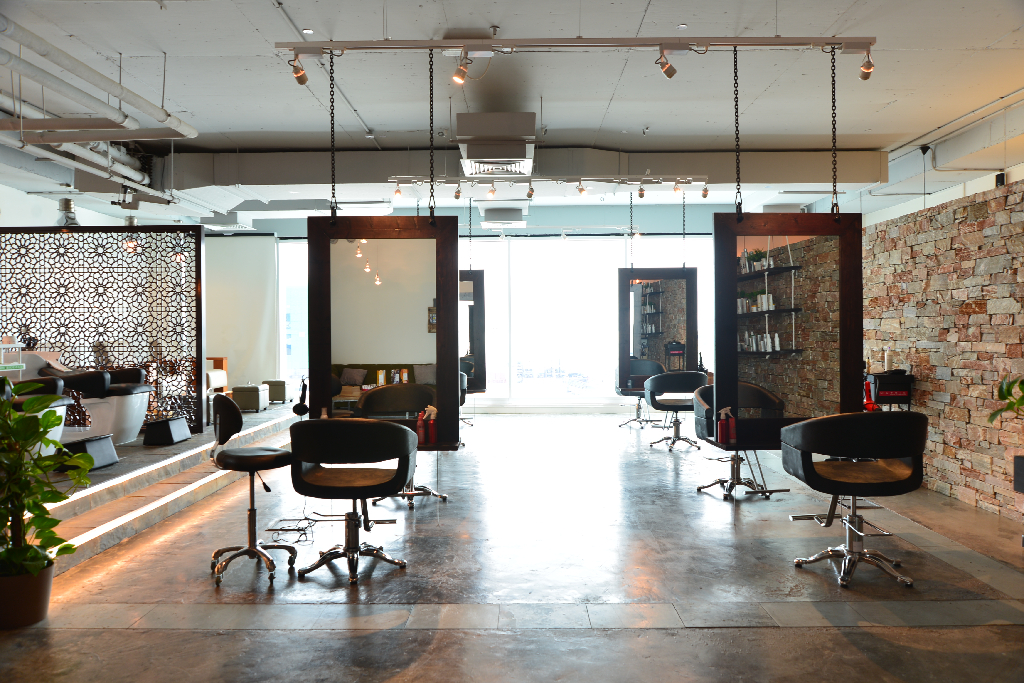 Rachel was super fast and efficient at doing my hair and happily, she didn't suggest changing my mop just for the sake of it. She like my ombre and as I wanted to go a bit lighter, she just suggested we add a few slices of colour around my face to make it look more beachy.
One thing that really impressed me about SLaM is how environmentally aware they are. No towels are used in the salon, only organic one-use, recyclable cotton ones (which do the job just as well) and they only stock products on the more natural side and good for your hair. Rachael also mentioned they were thinking about getting in some Kevin Murphy products soon, so yay to that!
I was delighted with how my hair looked in the end. She lopped off a few inches to add a bit more body and then scrunched and lightly blow dried my hair after putting some salt spray in the roots. She added a few soft waves with a curling wand and that was it. The finished look is something I can only dream off outside of a salon to be honest – I am a bit cack-handed with styling tools 🙂
If you'd like to find out more about SLaM you can check them out on Instagram or on Facebook, and if you're a die-hard ombre fan like myself then you need to make an appointment with Rachael. I can't recommend her enough.
That's all for now – hope you're all having a lovely weekend 🙂