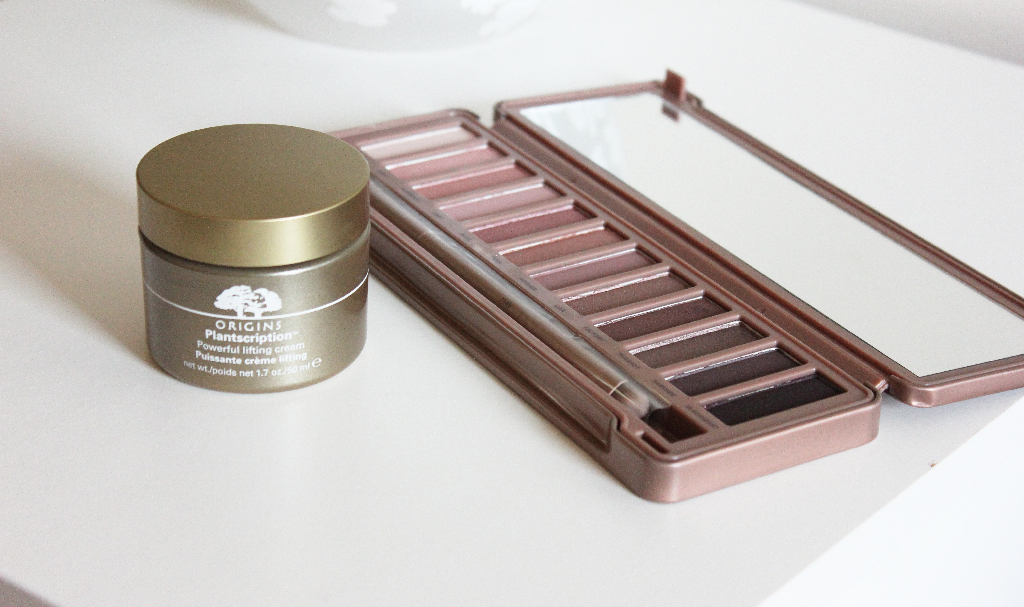 A mini beauty haul if you will.
Origins: a brand that is not available anywhere in the Middle East. This upsets me greatly naturally, so I generally turn to House of Fraser or hit the duty-free in the EU to get my fix. I'm particularly fond of the Mega Mushroom line and used the calming mask with much success when my skin was having a pre-pregnancy freak out.
Anyways, I've had my eye on the Plantscriptions Powerful Lifting Cream for some time and picked it up in the Beauty Confidential promotion at HOF along with the Naked Palette 3 (yay!).
In a nutshell, when you buy one full-priced beauty item you get 10 quid off the second one and there are a whopping 30 products included in the promotion (including the new YSL and Estee Lauder foundations – the latter of which I should have bought, dammit!). They ship worldwide too and the promotion is running until September 23rd.
Naked Palette 3 has been out for some time as many of you know and I managed to successfully ignore it, until now.  And I'm glad I decided to stop ignoring it because the shades in it are seriously pretty (but definitely on the pink-ish/warm side of things – very different to the previous Naked Palettes). Let's have a closer look at it below;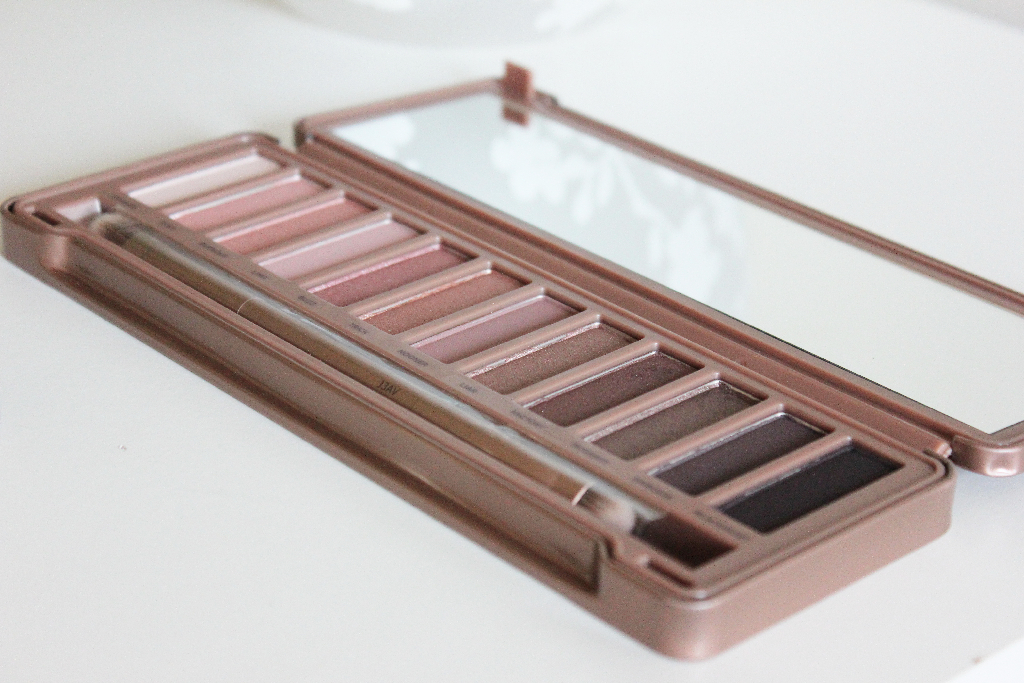 I really like the four shades nearest to the black smokey shade and shall pop an eye look up on my Instagram shortly!
As for the Powerful Lifting cream, first impressions are good – it smells divine and has a lovely creamy consistency however, I shall report back with a full review in a few weeks time.
What do you think of the Naked Palette 3? Do you own it already? Also, if any of you already have the new Estee Lauder foundation, tell me honestly – do I need it? Is it as good as everyone says it is? 🙂