Bloody hell! I am exhausted after the weekend, but what a weekend it was 🙂
Irene, Nessa, and I met up with Erika and Kaelin at El Chiringuito in the Rixos Hotel on Friday. The two girls are close friends of Nessa and visiting Dubai for a couple of days, so an afternoon of rosé, cocktails and chat was on the cards.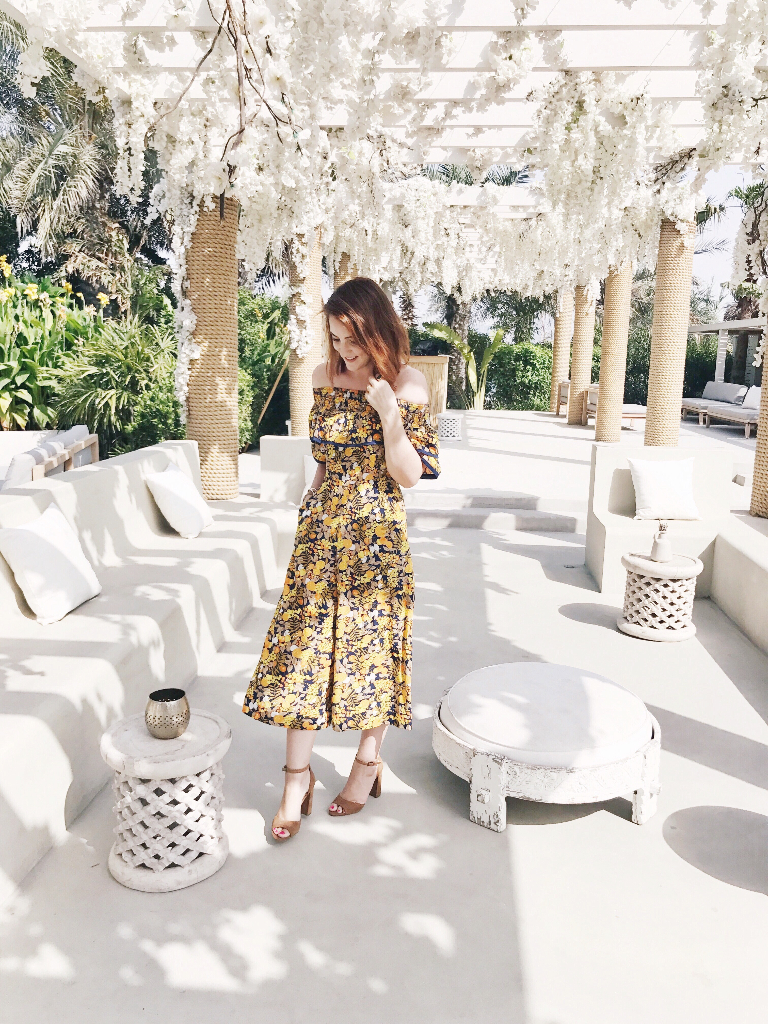 Despite dressing reasonably sensibly for the weather, the heat was pretty incredible, and we all complained intermittently about makeup melting off/sweat running down the back of legs/hair plastered to necks. So glam 🙂
I wore my trusty Whistles jumpsuit and a new pair block strappy sandals from Aldo. I have to say; I think block heels are the way forward. So sturdy, comfortable to walk in and minimal wobbling 🙂
The Ibiza-style venue is totally gorgeous and very Instagram-worthy, so we spent a happy few hours chatting and snapping.
One thing I will say about El Chiringuito is that it's very expensive. I ordered a quinoa salad with chicken – easily the smallest salad I've ever seen in my life, and it cost AED70.
The cocktails were also very expensive, along with everything else. Eeeek!
The following day, extreme lounging and relaxation occurred as we were all a bit tired, and I suspect Charlie might be coming down with a cold (again).
We extracted ourselves from the couch in the afternoon however, and went for a lovely lunch at Burger and Lobster in DIFC. They have a new kids menu so we brought our discerning little food critic along to try it out.

I wore my favourite Topshop Lucas jeans, Converse and a Splendid top – a comfy ensemble for an afternoon of eating. Do you feel me 🙂
The kids menu is small and precise, with things like toasted cheese sandwich and chips (Charlie hoovered this up, and it was only AED15 – win), mini cheeseburger and chips, and for dessert, they have mini milkshakes and a Nutella and banana sandwich (!).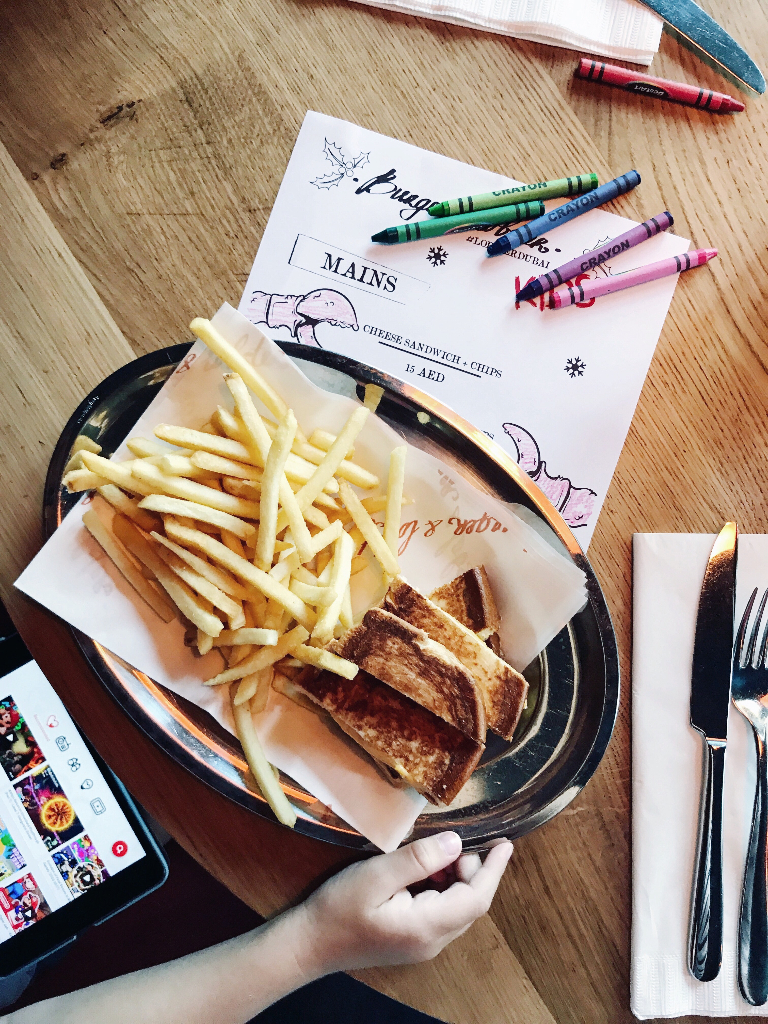 (Look at my Instagram-trained child – hand on the plate when I'm taking a picture – HA!)
I tucked into the burger, and a glass of Pinot Grigio and The Husband had the Lobster, and both were delicious. I've been to Burger & Lobster a few times now and always enjoy it. Good food, friendly staff and great service (and it's licensed).
Once we'd finished eating we spent a good 15 minutes observing the 'Monsters' (Charlie speak for Lobsters) in their tanks in the restaurant. 'The Monster is trying to GET OUT OF THE WATER, MOM!' Etc. 🙂
What a weekend! I loved every minute of it 🙂
Thanks for reading, and see you soon x
Save