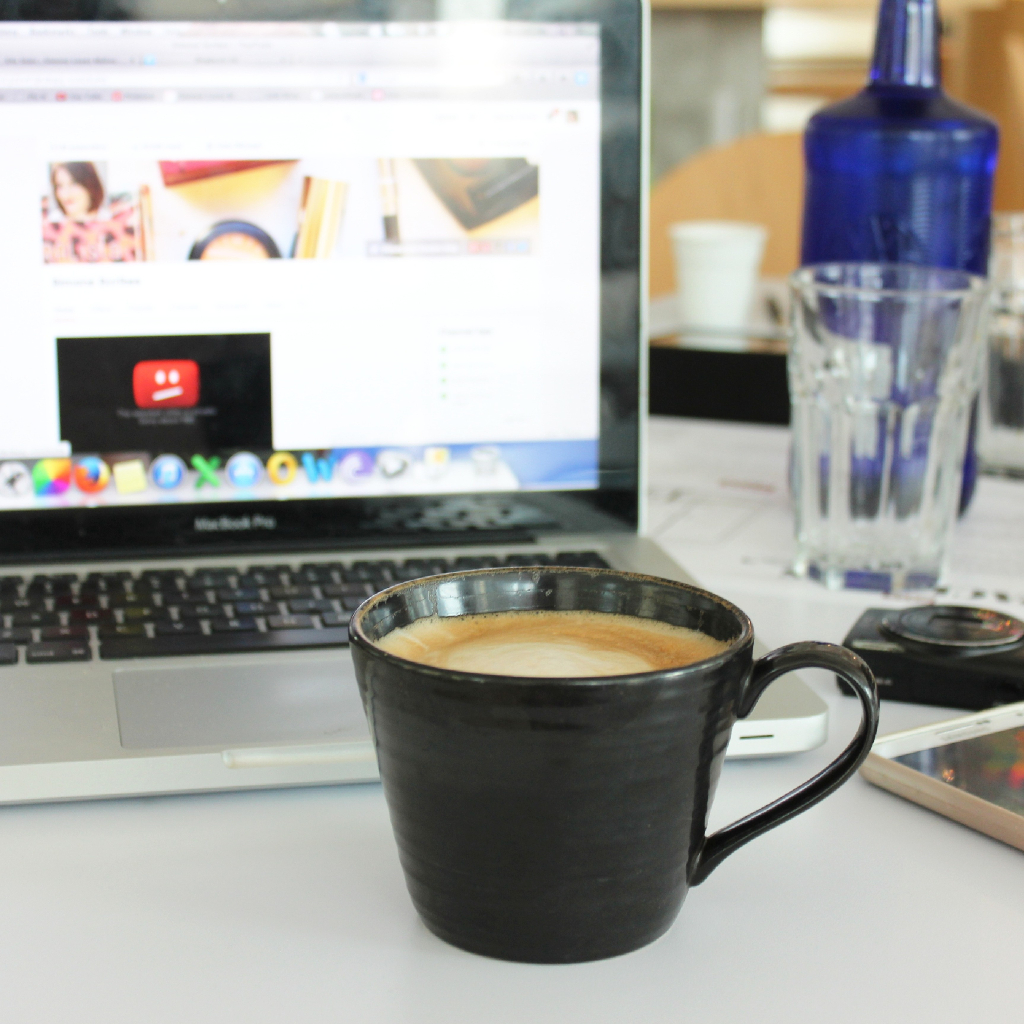 I spend more time than I should every week perusing blogs, other websites and online shops, so I figured I'd share the love and tell you what caught my eye over the past week. 
1. This post on Jayes' blog about taking a breather from blogging every now and then is great. Reading it made me think, ah yes – when lots of other stuff is going on in my life it's OK to forget about the blog for five minutes. If you don't read Jaye's blog by the way, you should! The writing is great and her posts generally make me fall in love with makeup all over again.
2. Selfridges decided to finally stock Charlotte Tilbury Beach Sticks. Hallelujah! I've decided that I urgently need Moon Beach and Las Salinas. Especially since I watched Charlotte's niece apply them on Instagram and immediately look amazing.
3. This frankly awesome post on Mod Cloth may be the reason I never buy beachy hair products again because now I can MAKE MY OWN! I mean, just look at her hair in the after pic? Sensational.
4. If, like me, you have a rather active toddler and find yourself with literally five minutes to put your slap on, then Pippa's 4 minute easy makeup tutorial is for you. It's quick, super easy to follow and the products she uses are all readily available.
5. ASOS tempted me again during the week with a gorgeous navy breton top, At 18GBP I thought it would be rude not to buy it. When in doubt, breton. That's my motto anyways 🙂
In other news, my little You Tube channel hit four thousand subscribers last night! I may have squealed a bit and then celebrated by drinking a glass of Sangria and watching Brazil V. Chile 🙂
Hope you're all having a lovely weekend!