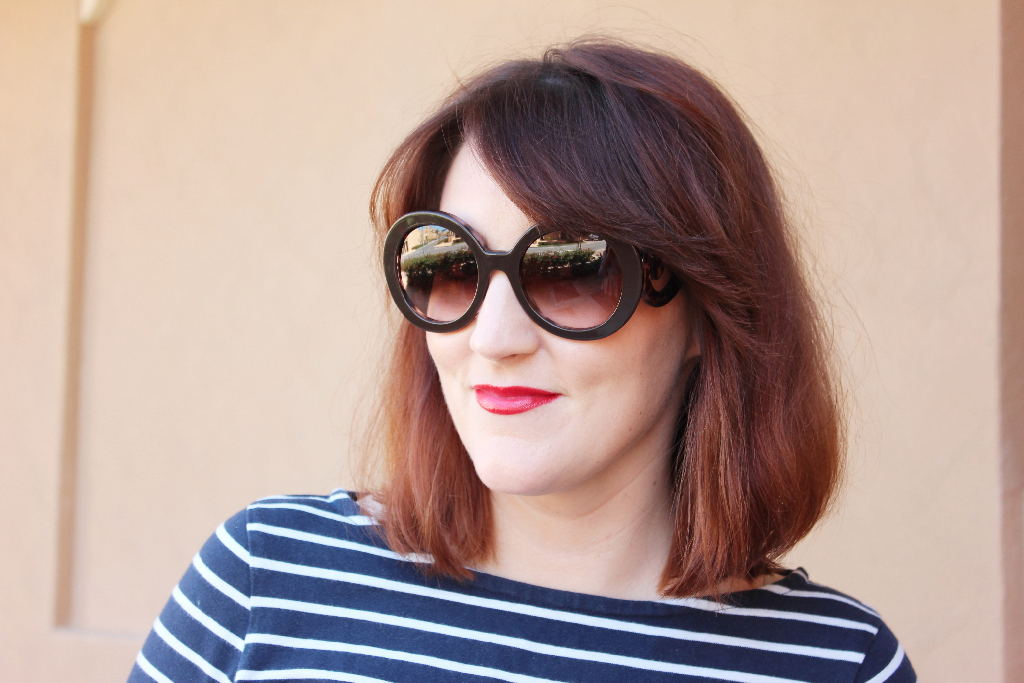 Well, I'm back in the sandpit. And it's all a bit strange.
First things first – and on the positive side, I picked up a pair of Prada 'Baroque' sunglasses from duty-free in Dublin Airport before we left. I have been hankering after this style for the longest time, particularly the light tortoise version.
I wore them all day today with tonnes of makeup to hide the jet lag horror. Flying late at night is never really a good idea, especially when you have an 18 month old!
The flight was long and quite turbulent so poor Charlie had to be woken up from his nap to sit on our lap and had a tough time trying to go back to sleep again.
Once we got home, we unpacked a little and went straight to sleep. The sight of all my new makeup perked me up this morning I have to say, and I had a moment with my new tube of Laura Mercier Silk Creme foundation this morning – it's so good, I don't know why I ever stopped using it!
And of course, Ming Ming and Sweetie's return from their mini holiday at Laura's resulted in smiles all round.
Look how happy they are 🙂
The sandy backgrounds and too-bright photos that you've all become familiar with will be making their return to the blog shortly, along with lots and lots of new makeup posts. Hurrah!
Also, what will I make my next video about?  Suggestions please! 🙂
Save