The A-Z Guide to Essential Skincare Ingredients.
There are endless ingredients that promise to give us glowing skin and a healthy complexion. It can sometimes be overwhelming, so this A-Z guide of essential skincare ingredients will help walk you through some of today's most common and popular ingredients. 
The more you know about the ingredients used in skincare, the better prepared you are to make the right choice for you and your skin – and reap the benefits along the way.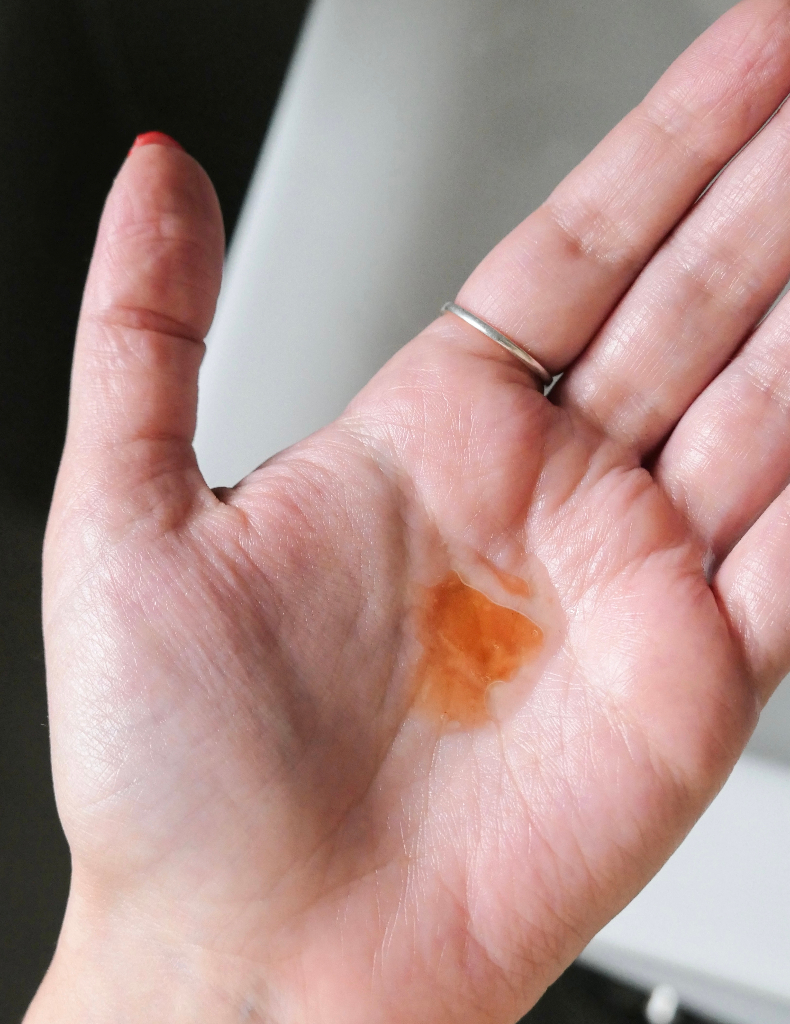 (Alpha) Arbutin – A naturally occurring antioxidant that helps to stop melanin from forming in the skin. Essentially, an excellent brightening ingredient. The most stable and effective form of Arbutin is Alpha Arbutin. 
Alpha Hydroxy Acids – AHAs are gentle exfoliating acids that work on the outer layer of your skin. They help to smooth fine lines and wrinkles while improving the skin's texture and tone. AHAs include Glycolic Acid, Lactic Acid and Malic Acid.  
Argireline – This is a brand name for a particular peptide, and only one lab (in Spain) holds a patent on it. Peptides are very common in the skincare world, but this one stands out from the crowd because it reduces muscle movement and, as a result, slows the formation of fine lines and wrinkles. Often referred to as 'botox in a bottle'. 
Azelaic Acid – Found in grains, it's an antioxidant known for its brightening, bacteria-killing properties. Widely used in treating acne and reducing the formation of pigmentation and melasma.  
Beta Hydroxy Acids – BHAs are a group of exfoliating acids that work on the deeper layers of the skin. They help treat breakouts, blackheads, early signs of ageing, and many more. The most common type of BHA is Salicylic Acid. 
Bakuchiol – This up-and-coming ingredient is a gentle and effective alternative to traditional retinol. Bakuchiol can be derived from plants and is strong enough to prevent antiaging. 
Ceramides – Ceramides are lipids or fats that make up the skin's barrier. They can help prevent water loss in the skin and lock in hydration, among other benefits. 

Citric Acid – Part of the Alpha Hydroxy Acids family, Citric Acid is a chemical exfoliant that works on the skin's surface. Slightly different from its AHA siblings, Citric Acid is widely used in skincare products as it helps to maintain the pH balance. 
Copper Peptides – A skin-restoring ingredient, Copper Peptides can help with wound healing and the treatment of acne and are thought to improve skin firmness, collagen production and reduce the appearance of fine lines and wrinkles. Research on these benefits is still emerging, however.  
Dimethicone – This ingredient is derived from silicon and is a moisturising ingredient found in a vast array of moisturisers, creams and soaps. 
Evening Primrose Oil – A plant-based oil that moisturises and softens the skin and has anti-inflammatory properties that can soothe eczema or irritated skin.
Ferulic Acid – A powerful antioxidant that helps to decrease fine lines and wrinkles, reduces the appearance of pigmentation and improves other signs of ageing. 
Glycerin – Glycerin is a humectant that draws water to the skin and is a hydrating ingredient used in many skincare products, including moisturisers and serums.
Glycolic Acid – Part of the Alpha Hydroxy Acid family, Glycolic Acid is a chemical exfoliant that works on the skin's surface. It differs from other AHAs as it has a very small molecular weight, which means it quickly and easily penetrates the skin making it super effective. 
Hyaluronic Acid – A natural substance found in our body, Hyaluronic Acid attracts and holds on to moisture, helping to plump the skin, smooth the appearance of fine lines and wrinkles and keep your skin hydrated for longer. 
Hydroquinone – A topical skin-lightening ingredient used under medical supervision. Hydroquinone lightens dark spots on the skin, helping to reduce the appearance of hyperpigmentation, melasma, etc., significantly. 
Jojoba Oil – Jojoba oil is a powerful emollient that hydrates the skin while balancing natural oil production in the skin. It delivers antioxidant protection, has anti-inflammatory properties, and reduces the appearance of acne.
Kojic Acid – Despite the name, Kojic acid is not a traditional acidic exfoliator. It's derived from a fungus and helps brighten the skin by blocking the production of melanin while fading discolouration.
Lactic Acid – An Alpha Hydroxy Acid, Lactic Acid is a chemical exfoliant that works on the skin's surface. With a slightly lower strength than other AHAs, it's an excellent option for those with sensitive skin. 

Lanolin ­– Lanolin is a fatty ingredient used in moisturisers that helps to lock in moisture, rejuvenate the skin, and promote healing.
Mandelic Acid – Part of the Alpha Hydroxy Acid family, Mandelic Acid is a chemical exfoliant that works on the skin's surface. It absorbs into the skin slower than its counterparts and is less likely to cause irritation or sensitivity. 

Manuka Honey – Manuka honey is an antibacterial, antiviral, and anti-fungal ingredient that seals in moisture and aids in healing acne outbreaks.
Moringa Oil – A seed oil packed with a host of great ingredients, including Vitamin A, Vitamin C, fatty acids and antioxidants, Moringa Oil helps to soothe, calm, hydrate and balance natural oils in the skin, among lots of other benefits. 
Niacinamide – This Vitamin B3 can help strengthen the skin barrier to protect the skin from the elements while improving moisture levels and reducing the appearance of pores, among many other benefits. Read more about it here. 

Oxybenzone – A chemical sunscreen that protects your skin from UVB rays, absorbs short UVA rays, prevents sun damage, and protects against ageing. 
Peptides ­– Peptides are chains of amino acids which are the building blocks of proteins in the skin, such as collagen, elastin, and keratin. Peptides can help keep skin firm and boost collagen production, reducing ageing signs. Read more about peptides here. 

Polyglutamic Acid – A hydrating ingredient, Polyglutamic Acid is a water-soluble peptide that can hold up to ten times more moisture in the skin than Hyaluronic Acid. 
Polyhydroxy Acid – Often referred to as the gentle giant of exfoliants, PHA is another Alpha Hydroxy Acid family member. PHAs penetrate the skin at a significantly slower rate than other AHAs. 

Quercetin – A natural compound found in fruit that can help to reduce inflammation and protect your skin against harmful UV rays.
Resveratrol – A potent antioxidant found in grapes, dark chocolate and other foods, resveratrol helps to protect the skin from UV damage and reduces redness and skin tone, among many other benefits. 
Retinol – A derivative of Vitamin A, retinol is the gold standard of skincare ingredients for boosting cell turnover and increasing collagen production in the skin. 
Salicylic Acid – A Beta Hydroxy Acid, this chemical exfoliant works on the deeper layers of the skin, helping to unblock pores, slough off dead skin cells and remove excess oil.


Snail Mucin – Although research on Snail Mucin, a moisturising ingredient, is still a little limited, it's become trendy because of its wound healing, moisturising, and collagen-stimulating properties. 
Squalane – A natural antioxidant and emollient, squalane helps to lock moisture in the skin, treat dry patches and is particularly great for oily or acne-prone skin due to its light consistency. 
Succinic Acid – An anti-inflammatory and antibacterial ingredient, Succinic Acid helps to stop the growth of bacteria in the skin, ergo reducing breakouts, redness and inflammation, along with many other benefits. 
Titanium Oxide – Titanium Oxide is a mineral used in sunscreen to help protect your skin from UVA and UVB rays.
Vitamin C – Vitamin C is an antioxidant found in everything from serums and moisturisers to cleansers and eye creams. It helps to boost collagen production while protecting your skin against free radicals and evening skin tone. Read more about it here. 

Zinc Oxide – Zinc Oxide is a mineral used in sunscreen that works together with other ingredients to protect your skin against UVA and UVB rays. 
I hope this A-Z guide of essential skincare ingredients is helpful 🙂
For deeper insights into skincare ingredients, products and trends, check out the skincare guides section of my website or follow me on Instagram.