Let's talk about slugging.
What is 'slugging' exactly?
Slugging is the process of applying an occlusive product (usually 100% petroleum) as the very last step in your skincare routine, after moisturiser. By occlusive, I mean something like Vaseline or Eucerin Aquaphor Soothing Skin Balm  – a product that creates a thick barrier on the skin's surface.  
Why is slugging good for the skin?
The idea behind slugging is that the occlusive barrier you apply prevents something called transdermal water loss. Basically, the process of water evaporating from your skin. By using an occlusive product, you're trapping water in your skin which then, in turn, helps to hydrate, repair and boost the overall health of your skin while you sleep. Slugging is excellent for dry or dehydrated skin, irritated or overly sensitized skin, and generally great for promoting a healthy skin barrier.
Is slugging a new trend?
The word 'slugging' is new, but the act of applying an occlusive balm at night to lock in moisture has been around for a very long time. 
Slugging has been used for decades by doctors and dermatologists for treating eczema, post-laser skin and for general wound healing. Our grandmothers used to slug way back in the day, too. Ponds Cold Cream or Nivea Cold Cream was usually the product of choice – both are formulated with a derivative of petroleum, so very similar to using Vaseline today.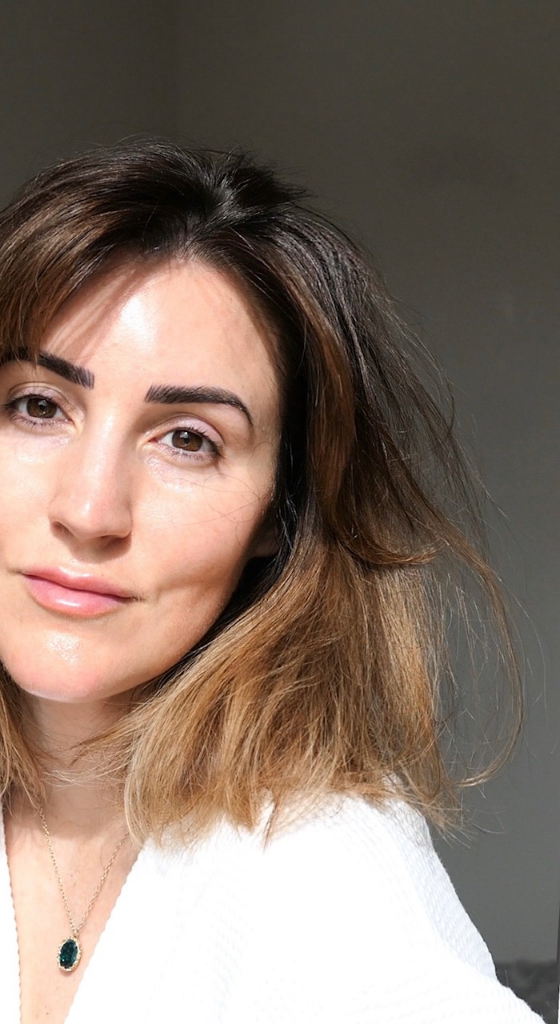 Is slugging suitable for everyone?
Slugging is generally not recommended for oily or acne-prone skin or those prone to milia (the small hard, white bumps that can form under the skin's surface around the eyes, forehead etc.). Saying that, however, many people with oily and acne-prone skin slug and achieve great results. If want to try it, just proceed with caution.

Dos and Don'ts
Only slug at night and after you apply moisturiser. Your routine on the night you choose to slug should be very simple; a gentle cleanser and a hydrating serum, followed by moisturiser. Never slug after using an exfoliating acid or retinol. Slugging traps ingredients in your skin and can increase their potency, leading to irritation.  
How often should you slug?
There's no rule when it comes to how often you should slug. Do it whenever your skin needs it. If you have very dry skin for example, you could slug every other night. I tend to slug once every two or three weeks and whenever my skin feels dry or irritated. 
What products are best for slugging?
Vaseline is referenced often when it comes to slugging, but it doesn't work for everyone (it causes my skin to break out, for example). Eucerin, Cetaphil, Elizabeth Arden and CeraVe, among many others, have great products for slugging. I will link some below.


How much product is needed?
Usually, a pea-sized amount will work for the whole face. You can also spot-slug: applying only where you need it. E.g sides of the noses, patches of dry skin on the forehead, etc.
Like the idea but don't?
If you have oily or acne-prone skin or just hate the idea of using an occlusive balm, plenty of other products will work just as well. Look for a thick cream or moisturiser that contains ingredients like ceramides or glycerin, and they will give deliver similar results. 
For more deep-dives into skin issues and ingredients, take a look at the Skincare Guides section of my website or follow me on Instagram or Tiktok.