I'm not usually one for lipsticks or gloss, but these have been on my mind for some time. I stalked various blogs, watched video's and read many reviews online over the last few weeks in my quest to find out whether they were actually worth buying. The general consensus seemed to be that they are amazing and one of the longest lasting, if not the longest, lip products on the market. So naturally, I decided I had to have one of them or god know's what would happen!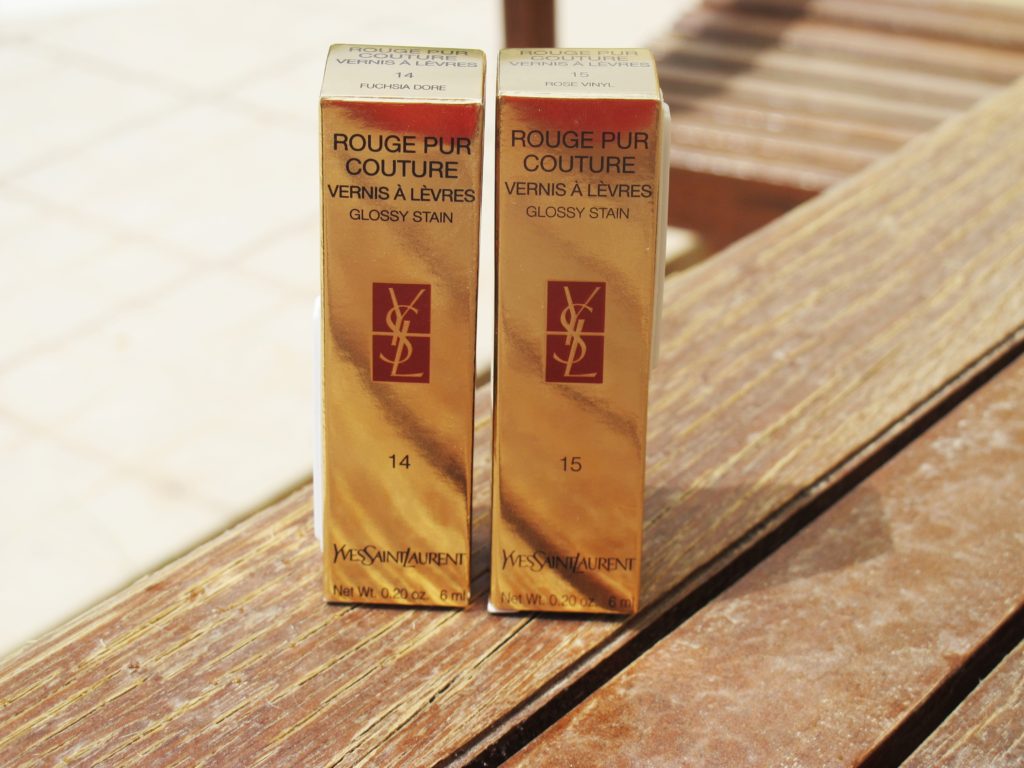 They haven't arrived in the Middle East yet but lucky for me, a friend from home visited recently and did a Boots run in Dublin before she arrived. She picked these up for me along with a few other things which I'll be wittering on about in the next week or so. I decided on these two shades; 14 Fuschia Dore and 15 Rose Vinyl after eyeing up various swatches online. They both go on exactly as they look in the tube and on the wand, vivid and deliciously bright. The formula is smooth, non-drying, very glossy and extremely buildable. The first evening I tried them out I applied two coats of Fuschia Dore at 6.30pm. It looked exactly the same after I had eaten, drank and talked incessantly about 4 hours later. I brushed my teeth, went to bed and in the morning it was still there! Unbelievable.
The downside to all this amazing-ness of course is the price. They're not cheap, far from it in fact. In Ireland they retail for 33 euro a piece, and I'm sure they'll be even more here when they eventually arrive. Aside from that and especially if you're a lip product junkie, I can't recommend them enough. I'm utterly amazed by the formula and incredible lasting power, the colour selection is fantastic (19 shades) and they're so very lovely to wear. Without a doubt, my all time favorite lip product, everything else I own pales in significance!