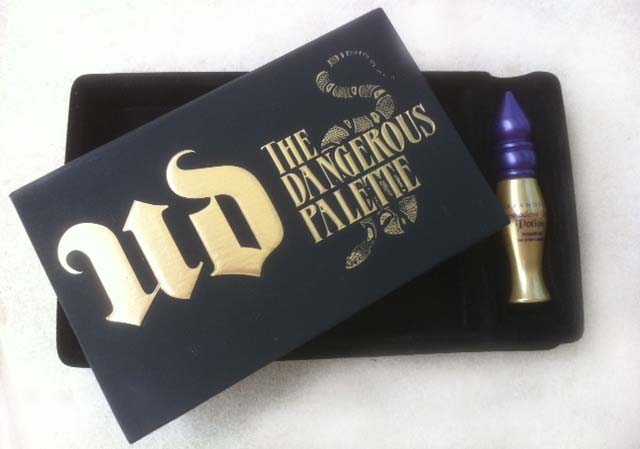 Urban Decay sent me this eyeshadow palette recently. Due to an uber-large workload of late and my never-ending devotion to the Naked Palette, I (shamefully) didn't pay much attention to it.  When I got around to having a nose at it this morning, much ooh-ing and aah-ing commenced prompting my better half to stick his head into my studio and enquire quizically what all the noise was about. He stopped short however when he saw me "drawing on my arm" (swatching), rolled his eyes and made a speedy exit, ha!
It's quite a delectable palette I have to say, even though I've seen all the shades before; Haight (dark teal with shimmer), Mildew (deep green), Virgin (light satin pink), Oil Slick (black with silver glitter), Rockstar (deep red-purple with metallic base), and Gunmetal (grey with silver glitter). Also included is Rockstar 24/7 Liner (eggplant) and Greed Primer Potion (gold). Apart from Virgin and Rockstar, all the shades are part of the permanent line. Virgin is only available in the Naked Palette and Rockstar was in one of the Book of Shadows.
As expected, the shadows are fantastic quality and easy to apply. The primer potion is fab and has been part of my collection for quite awhile. The 24/7 liner in Rockstar though is very much new to me and what a beauty it is! A gorgeous deep purple that looks beautiful as a clean line or smudged into the sockets. It's in my handbag now, so that should give you an idea of how much I love it!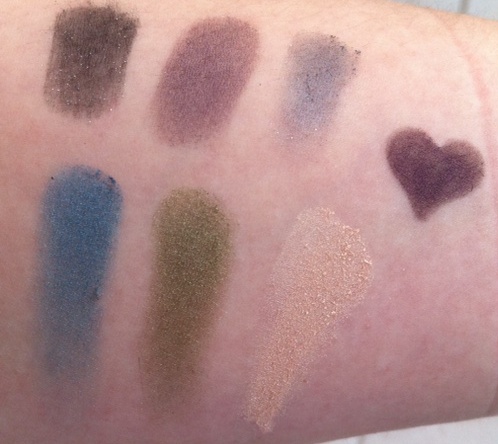 Overall, I think this is another great offering from Urban Decay. The quality is excellent and its also a perfect size for travelling or if you want to try out a couple of their shadows, a great intro. It retails at 16oAED (32 euro).