This duo eyeshadow set is part of the limited edition Pivoine Flora Collection, a gorgeous unashamedly pretty offering from L'Occitane. As I am not the best at taking photo's I thought I would use the promotional image by L'Occitane but unfortunately it makes the product look matte and flat when it is completely the opposite!
Behold the gorgeousness…
The packaging is beautiful as is typical of  L'Occitane; pretty and fresh but solid at the same time. L'Occitane always makes me imagine living in a beautiful house with whitewashed wooden floors or sitting in the garden drinking barley lemonade, wearing a floppy straw hat. Random I know!
Anyways, on to the shadows! The shades as you can see, are just stunning; a rich olive green and a soft peachy coral. Both of which have a generous amount of shimmery gold shot through them. When I went to swatch the colours I couldn't believe how buttery soft they are and as a result, incredibly pigmented. The palette is magnetic and comes with a little two-sided brush so perfect for using on the go.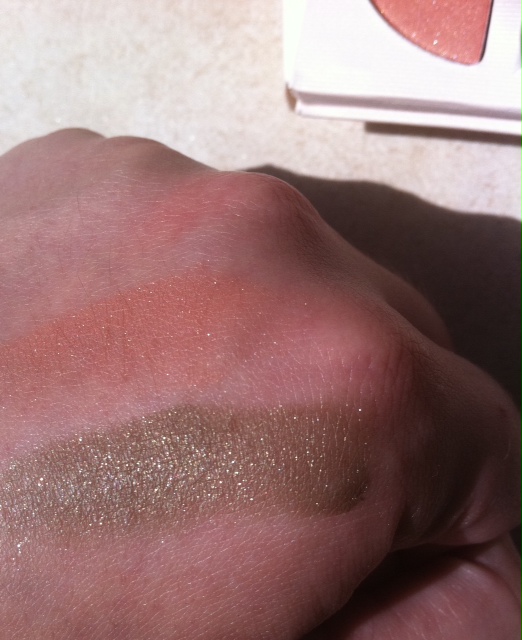 Although both shades are fab, I particularly love the coral. Such a great shade for summer, perfect on its own or glammed up for night with a slick of liner! It costs 11BD (14GBP/119AED)  for 8 grams of product so not too expensive for what you're getting, but not cheap either!