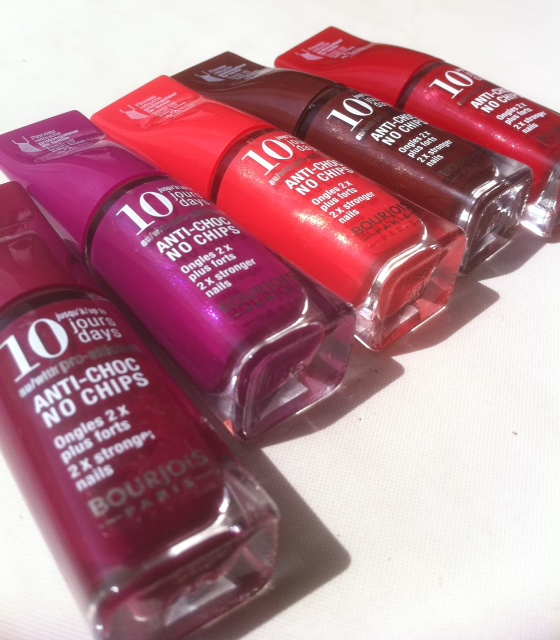 If you read my blog, you will know I attended the launch of this product in Dubai recently. Bourjois explained that this polish will last 10 days with "touch-ups" and strengthen your nails. There are 11 available shades that come packaged in a shnazzy new bottle, the brush is also angled which is supposed to help with application.
I applied the polish without a topcoat and it last 7 days with no touch-ups. Pretty fantastic in my opinion. It didn't chip, it just wore off at the tips. The angled brush is easy to use, but I don't feel like it helped my application compared to any other nail polish brush.
I'm a little bit obsessed with no.16, a gorgeous coral shade with flecks of shimmery gold in it. I don't think I have come across such a fab coral shade before. The price is 39AED/4BD/7 Euro for 9ml of product. A little more then I would usually pay for a polish but if it lasts 7 days without chipping I'm all for it! A competitor for Shellac perhaps….?