Those of you that read my blog will know I'm on a (seemingly) never-ending mission for voluminous hair, the bigger and more in your face the better. I've converted nearly everyone I know to using Queen for a Day by TIGI, their Biggie Hairspray, John Frieda's Volume range of hair products and more recently, cheap and cheerful synthetic rollers from Boots that you leave in overnight to assist in the quest for hair like Barbarella. So when these landed in my post box recently, promising wavy, boofy hair overnight while you sleep comfortably, of course – I was all over them like a rash!
So! I washed and dried my hair and it looked a bit of a state as you can see from the picture further down in this post; flat, and without any body. I then put the rollers in like you would any synthetic rollers; wrapping the hair around the roller from the end upwards and rolling it away from the face. A little bag of hair clips also comes in the Sleep In Roller bag to secure them but I didn't need these as the they stayed in pretty solidly by themselves. I spritzed some hairspray all over and then took myself off to bed a short while later. The rollers didn't completely flatten out in order for me to sleep on them, as I had expected, but there was definitely a little bit of give, and although they weren't the most comfortable things to have attached to my head, they didn't hurt as much as my cheapo Boots version and I managed to nod off no problem.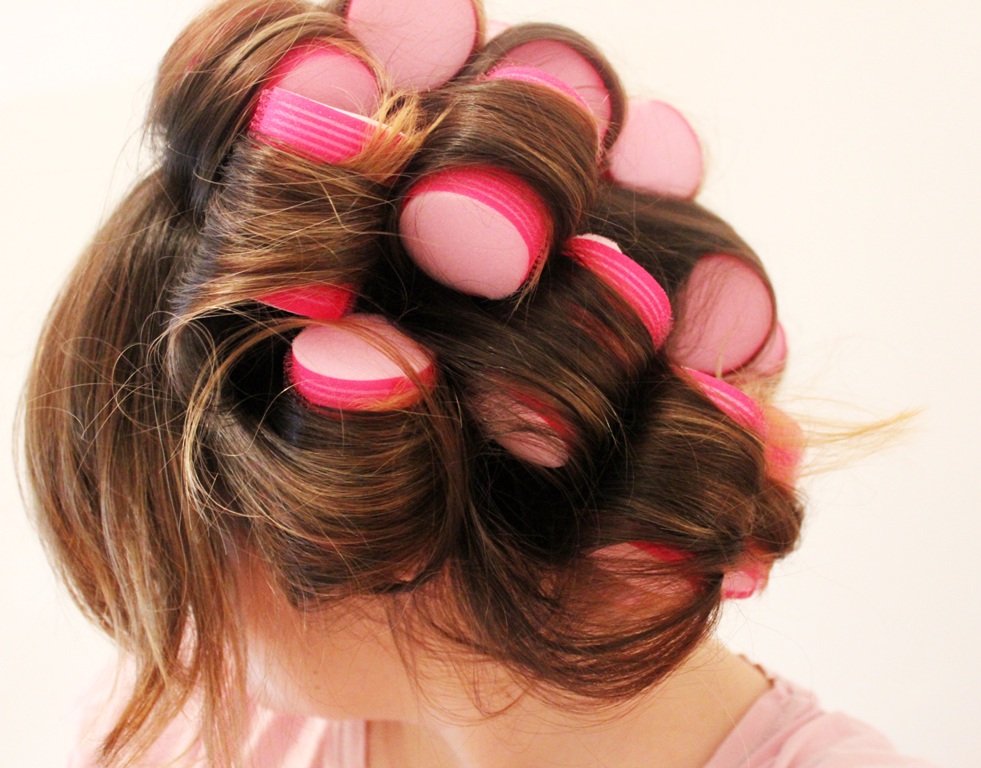 About six hours later, after a fair bit of tossing and turning I had to take them out as they were becoming moderately uncomfortable. Although I was a little disappointed about this, what did impress me was that they hadn't budged on my head during the night and none of my hair had come loose. They were also pretty easy to remove and just slid out without pulling on the hair. The results were pretty pleasing too, a nice amount of volume and some subtle waves which lasted right through to later that evening. Not bad, eh?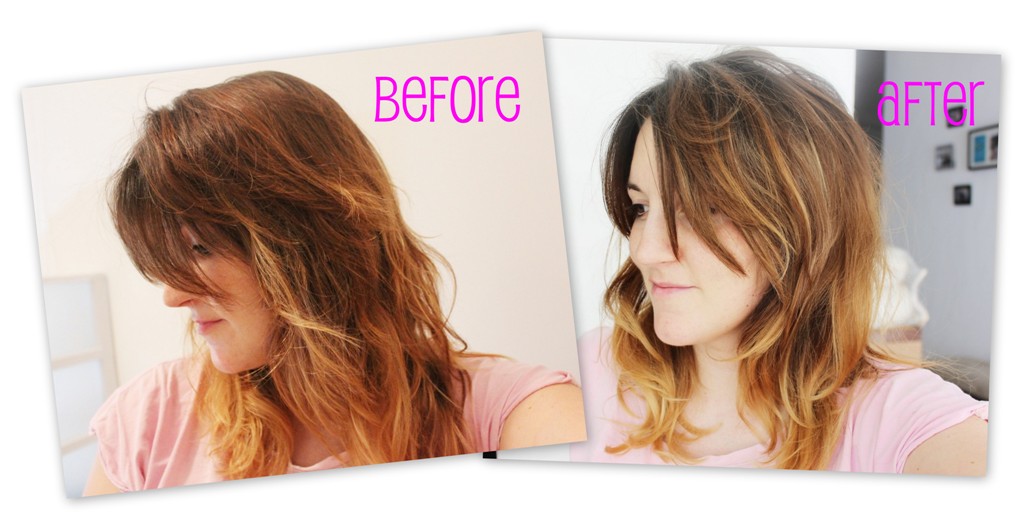 Although their main sell is that you can sleep comfortably in them I never really bought into that as in order to give your hair some bit of structure and volume, they need to maintain their shape and that isn't necessarily going to feel super comfortable. What I did like about them is the following; the colour (who doesn't love bright pink rollers?), the velcro design means no sharp points are shoved into your head while you sleep, they stay in by themselves, they don't budge during the night and the end result is pretty decent. On top of all that they're reasonably purse friendly at 160AED (about 30 euro). Will i be using them again? Absolutely.
So there we have it. Anyone else using these at the moment, or contemplating a purchase?