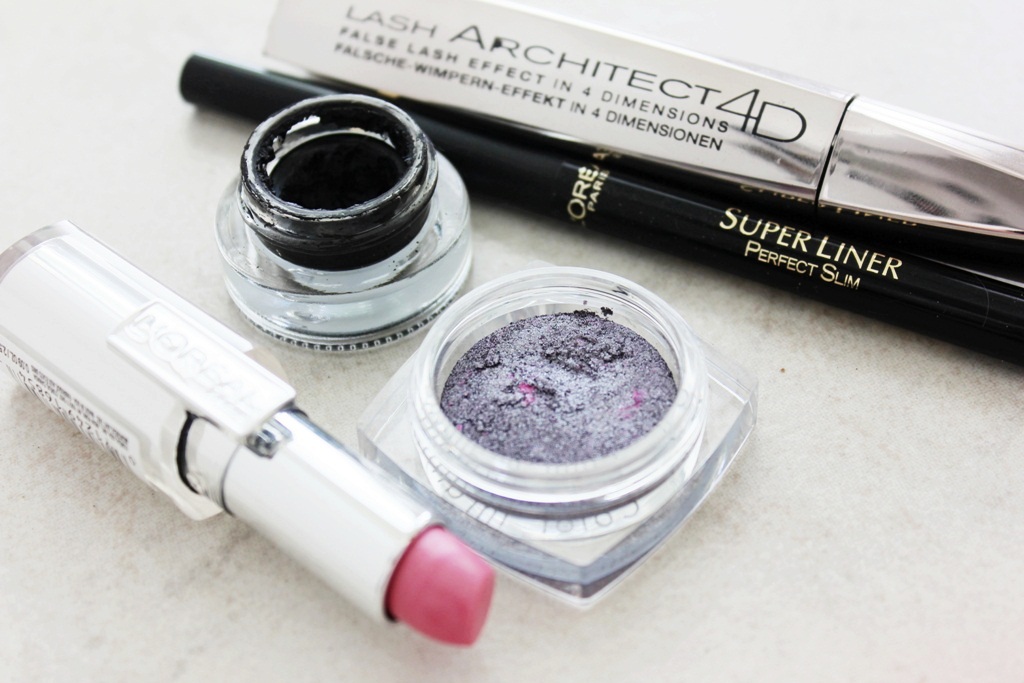 Since this blogs inception L'Oreal Paris makeup has had a bit of bad run. Although I've never given their products negative reviews I've never really featured them all that much either, which in a way is just as bad as I can see now that I've been missing out! As many of you know, when it comes to drugstore/pharmacy cosmetic brands I'm a bit of a slave to Bourjois in particular, and to a somewhat lesser extent, Rimmel and Max Factor. I don't know why I've ignored L'Oreal but as I've found myself happily using quite a few of their products by chance recently, I thought it was time to rectify the situation!
If any of you have been watching my videos lately you'll have seen me blathering (read: raving) on about two products in particular; Lash Architect 4D Mascara and Super Liner Perfect Slim. Unsurprisingly, I was late to the game with the mascara which was released quite a long time ago and now that I've loved and lost (it's all gone and I can't find it anywhere) I'm just devastated! It was THE Mascara, super thickening and lengthening with no clumping and just all round amazing-ness. The liner is also amazing, so much so that I found myself ignoring my lovely gel liner and reaching for this on a daily basis for over a month! It's super black, easy to use and dispenses just the right amount of liquid, plus it seems to never run out…
A slightly less new addition is the L'Oreal Super Liner Gel Intenza, similar to the Maybelline version but with a little bit more slip to it. Again, a fabulous product that I've been using on and off for quite some time. I used it last night to create a nice cat eye and was instantly reminded of why I love it so much. So easy to use and move around, doesn't dry too quickly and lasts for hours on end without fading.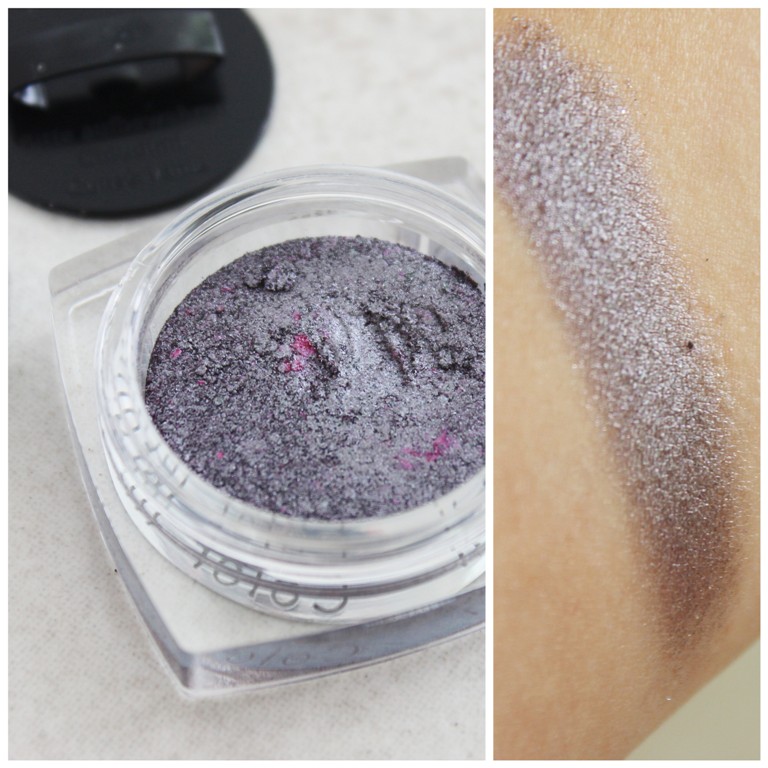 The last two products are brand spanking new really. I recently watched one of Fleur De Force' videos where she mentioned L'Oreal Infallible Eyeshadow's. I'll be honest and admit I didn't take much notice until she swatched them and then I all but stopped breathing for a few seconds. Cue a 'search and purchase' mission here in Dubai, which was no mean feat as a lot of the L'Oreal stands are hidden away at the back of the stores (Debenhams, Faces, Boots and Carrefour if you're in the ME). Sadly, the shade choice was pretty desperate, despite visiting 3 stands! I did however pick up 037 Metallic Lilac, a totally gorgeous shade which I've been playing around with last few days. The shadow's remind me almost exactly of Giorgio Armani Eyes To Kill, same little pot with the pressed-down-lid-thing, same incredible pigmentation and the same almost cream like texture for a fraction of the price. And lastly, more of the infallibleness in the form of a lipstick, shade 121 Perennial Pink in fact. A delicious, slightly sheer pale pink that caught my eye for everyday wear. It lasts a freakishly long length of time and doesn't feel dry on the lips, plus the packaging is super pretty.
And there we have it, a veritable L'Oreal makeup love fest. Just writing this post has made me even more determined to track down a few more shades of the infallible eyeshadows, I must have them! Sahara Treasure in particular has my name all over it. Are any of you using these products, or other L'Oreal offerings that I've also been missing out on?