I know, I know… it's another eyeshadow, I just couldn't help myself!
When I was in Dublin recently meeting some lovely Irish blogger ladies, we took a trip to Brown Thomas on Grafton Street. I had a voucher burning a hole in my pocket and obviously had to spend it right then and there. I tried faithfully to buy a foundation or blush or anything other then an eyeshadow, but I just couldnt do it! I saw the Giorgio Armani stand and knew they had Eyes To Kill shadow's and I caved. I know, I'm pathetic.
I opted for No.15, a seriously gorgeous rusty gold with black undertones, the pigmentation is exceptional and it applies like a dream. I am totes in love (new favorite word; totes). I think it cost something in the region of 25 euro's, but don't quote me on that. Here are some pics!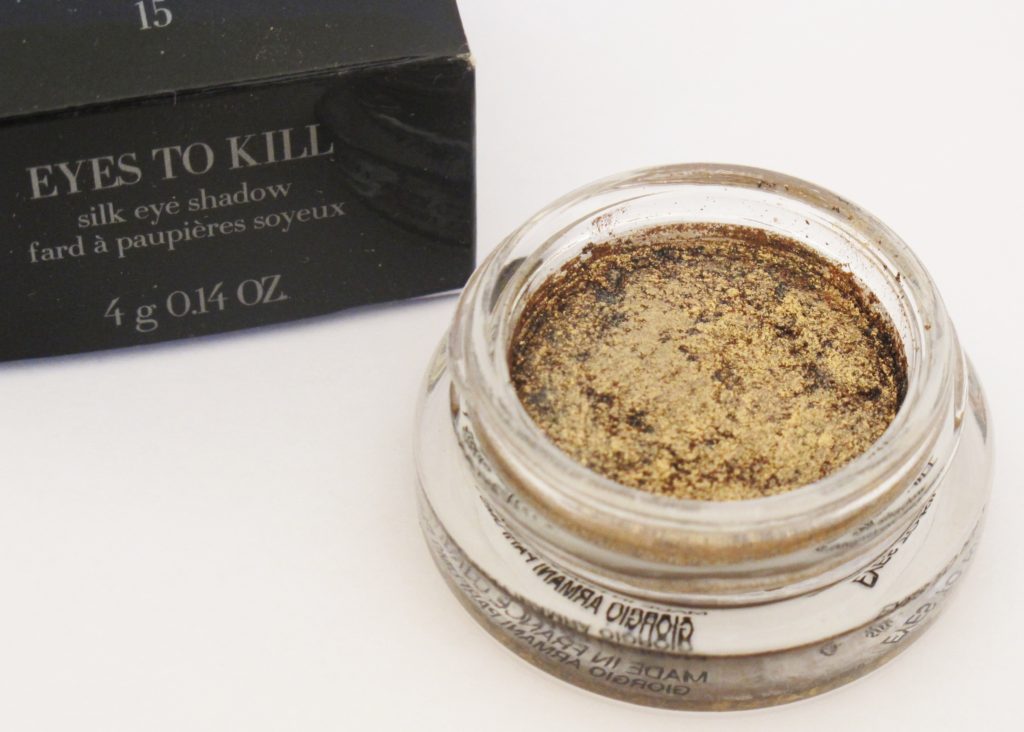 As Rachel Zoe would say, I die. Looking back I'm glad I was rushing around frantically trying to spend said voucher, as if I had been very relaxed I may have spent more time at the Armani counter and come away with more then just one of these beauties!