Could these beauties be one of the best launches this year?
I would say yes. Why? Well everyone loves a multitasking product. If said multitasking product also happens to be very pretty and in gorgeous packaging then that helps too, right?
The air whipped mousse formula of YSL Kiss and Blush is what makes it however. It's very lightweight but packs a serious punch of colour and blends seamlessly on the skin. The first day I used it I swiped it three times on my cheeks – as I do with most cream/liquid products, and let me tell you – that was a mistake. Holy moly the pigmentation! One swipe is more than enough people.
It dries down to a soft matte finish, and not a flat matte finish at that. There's a slight sheen to it which I absolutely love and on the lips there's a little bit of slip which I think is really important. Nothing worse than dry/caked lips, right?
There are 12 shades in total in the collection, and these are my three current favourites below; (L-R) 2 Rose Frivole, a beautiful pinky coral, 5 Rouge Efrontee, an old Hollywood red and 1 Fuschia Desinvolte, a bright perky pink.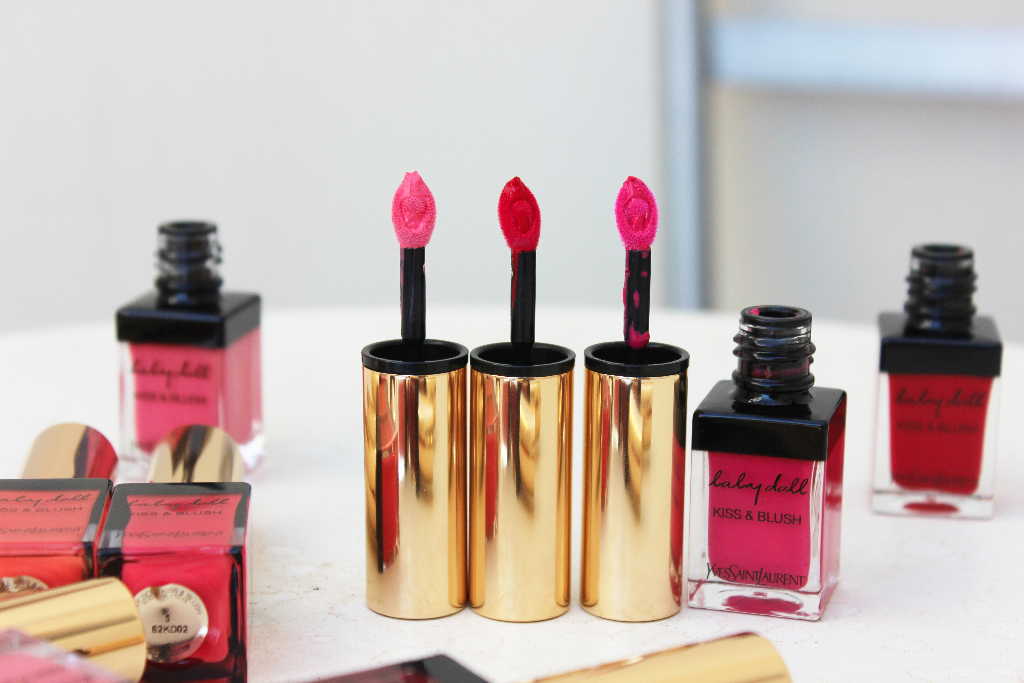 I'm wearing Fuschia Desinvolte every other day at the moment because I'm just in love with it. Here it is on my mug;
And here are all the shades in the collection!
The brights…
L-R; 1 Fuschia Desinvolte, 2 Rose Frivole, 3 Rose Libre, 4 Orange Fougueux, 5 Rouge Effrontee and 6 Rouge Libertine
And the pastels/neutrals/darks…
L-R; 7 Corail Affranchi, 8 Pink Hedoniste, 9 Rose Epicurien, 10 Nude Insolent, 11Prune Impertinente and 12 Moca Garconne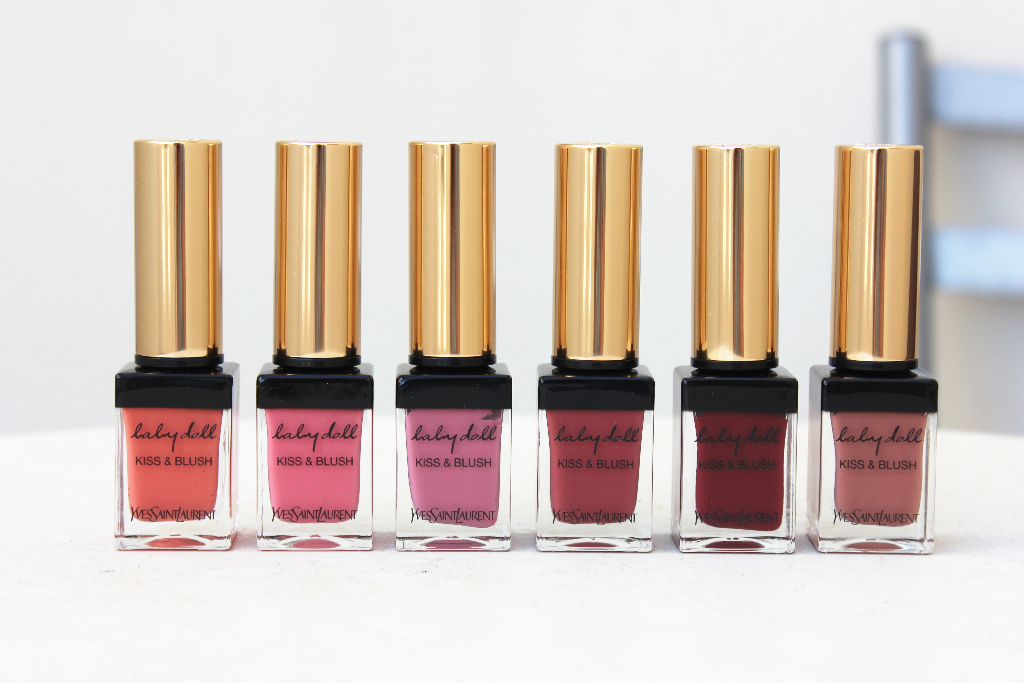 They retail for Dhs180 each and are available exclusively in Paris Gallery in the Middle East until June, and from then on at all the usual outlets or online from Selfridges 🙂