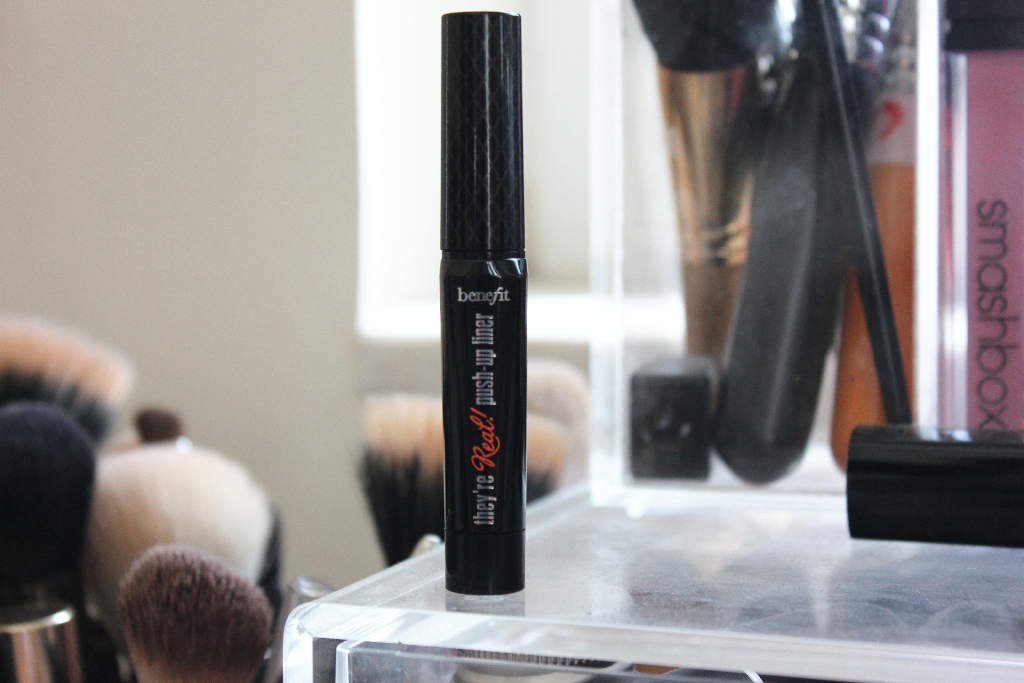 One has never been as unsure as one is about this product.
Usually I immediately love or immediately hate a product. Few products have been a slow burn for me. This offering from Benefit Cosmetics is not a slow burn, but dammit – I can't stop using it!
A mini sample landed on my desk via Glambox – a monthly subscription beauty box in Dubai, and it sat there – unused, for about two weeks. Eventually one morning I decided to give it a go just to see what the fuss was about and here is what I have found;
Pros –
1. Incredibly pigmented and opaque. Hands down the blackest eyeliner I have ever used.
2. Sensational at creating a cat eye; super easy due to the angled rubber nib.
3. Stays opaque throughout the day, no fading to grey/smudging, etc.
Cons –
1. Each use requires the top layer of gel that emerges to be cleared away as it has dried and caked.
2. Dries incredibly quickly – you have bugger all time to create the shape you want.
2. If you touch your eyelid by accident when wearing it it chips off.
3. If you need to go back over a line after it has dried it chips off.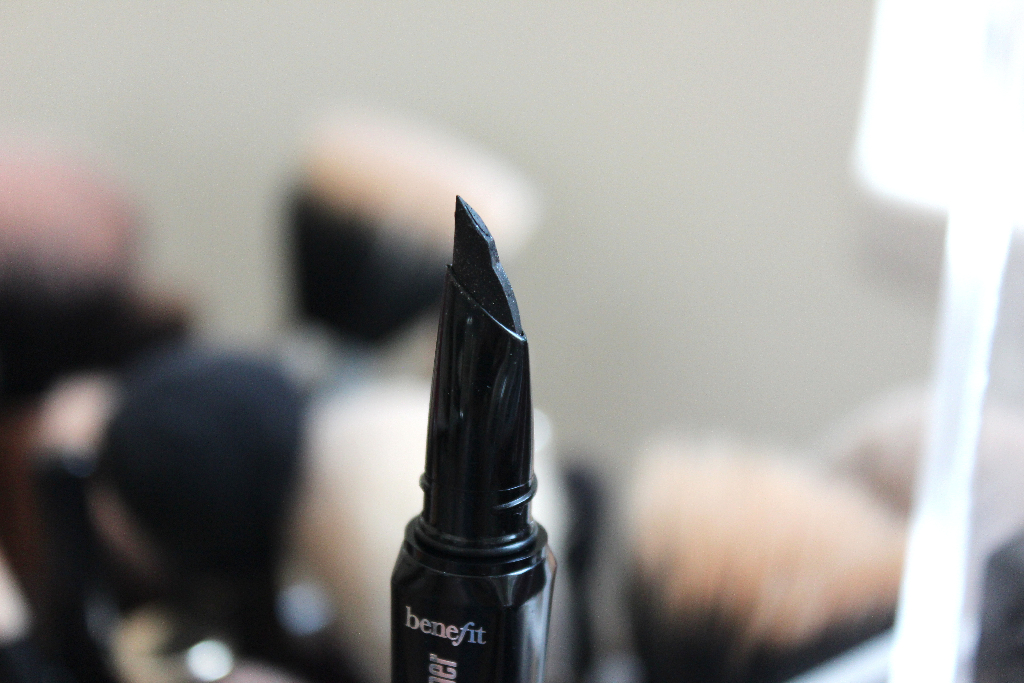 And there we are. See what I mean? I like it but I don't love it, and yet I can't stop using it… (you can see it in this vlog towards the beginning and in this instagram)
Is this the worst review ever? Probably 🙂
It's available worldwide from the end of June from all Benefit counters and online from the usual suspects if you want to check it out.