All about under eye care.
I started using eye cream in my mid-twenties. Haphazardly at first, applying it once a day, using too much, and then missing a few days, and wondering why the area didn't look any different 🙂
They key with all skincare is consistency, and that's particularly true when it comes to eye cream.
When used routinely, eye cream can treat, hydrate, reduce fine lines and wrinkles, and minimize the appearance of dark circles. It's also fantastic for preventative use.
So, how often should you use it?
Twice a day, every single day.
Eye cream needs to be used consistently for at least two to three months before you will notice any difference.
The skin under and around your eyes is very delicate and a lot thinner than the rest of your face, so it's important to pat in gently, every morning and evening after cleansing.
I apply after cleansing so that it doesn't get mixed with any other products. I use slightly more than a pea-sized amount and tap in with my ring fingers.
My preferred eye creams generally have caffeine or brightening ingredients that work on depuffing and brightening the under eye area, like Caffeine from The Inkey List, or Advanced Night Repair Eye from Estee Lauder or they contain retinol which helps to firm, hydrate, and reduce the fine lines and wrinkles (I really rate The Inkey List Retinol Eye Cream and La Roche Posay Redermic Retinol Eye Cream for this).

In addition to eye cream, I'm absolutely obsessed with eye gels as part of my under eye care routine.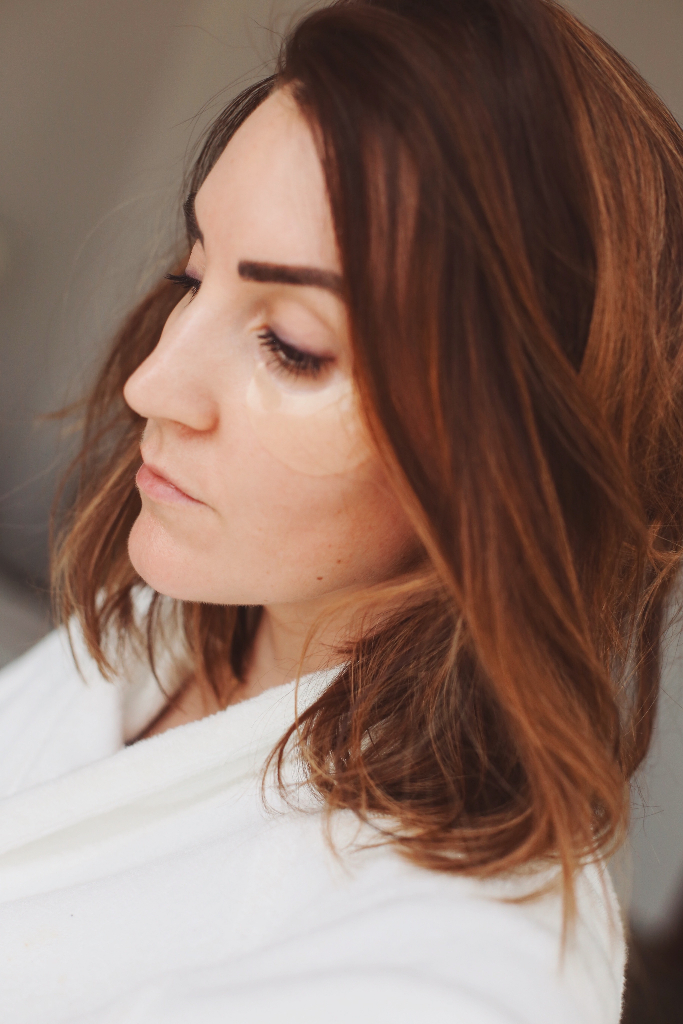 Eye gels are truly a wonder product.
They give an intense dose of moisture to the skin, and instantly depuff, refresh, smooth, rejuvenate, and hydrate.
Eye gels are phenomenal for extremely tired eyes, if you're feeling puffy, if you're exhausted from traveling, or if you generally just want to look and feel more refreshed.
I love the process of applying eye gels and how they feel on my skin, and as a result use them every other night (and most days now too, if I'm honest).
There are lots of brands I love for eye gels, including Patchology (I swear by their range, designed to rejuvenate, illuminate, and restore – their night eye gels with retinol are amazing too, Pixi Beauty, MZ Skin, 111 Skin, and many more. I've linked some of my all-time favourites below.

And there we have it.
So please, use eye cream (and eye gels). And reap the benefits ♥
For more deep dives into skincare products and ingredients, check out the skincare guides section of my website.
If you need help with your skincare routine, have a look at my guide to building a complete skincare routine from scratch.
Looking for product recommendations? Browse my all-time favourite products, broken down by category, here.