It's not particularly exciting so I thought the above title was appropriate. 'Girl wears stripey dress and Birkenstocks' hardly screams read-me-now, does it? 🙂
Now, first things first – let's address the Birkenstock issue. I'm well aware that they are the shoe version of Marmite – you either love them or hate them. Well, you won't be surprised to hear that I am a lover. A bit of a closet lover actually. I have used and abused Birkenstocks for years. I had a silver pair, a white pair, green, tan – you name it, I've had them all. I wore them when they were definitely not cool (not 100% sure they're cool now, but that's besides the point). They are comfortable and that's the main thing! 🙂
Anyways, I was browsing ASOS the other day and decided on a whim to buy a black pair of the Arizona two strap mules because, you know, they are the style that's most 'in' at the moment and would you believe I have never Arizona's before (I'm more of a Gizeh girl). I have nothing much to say about them except that they are er, black and very comfortable.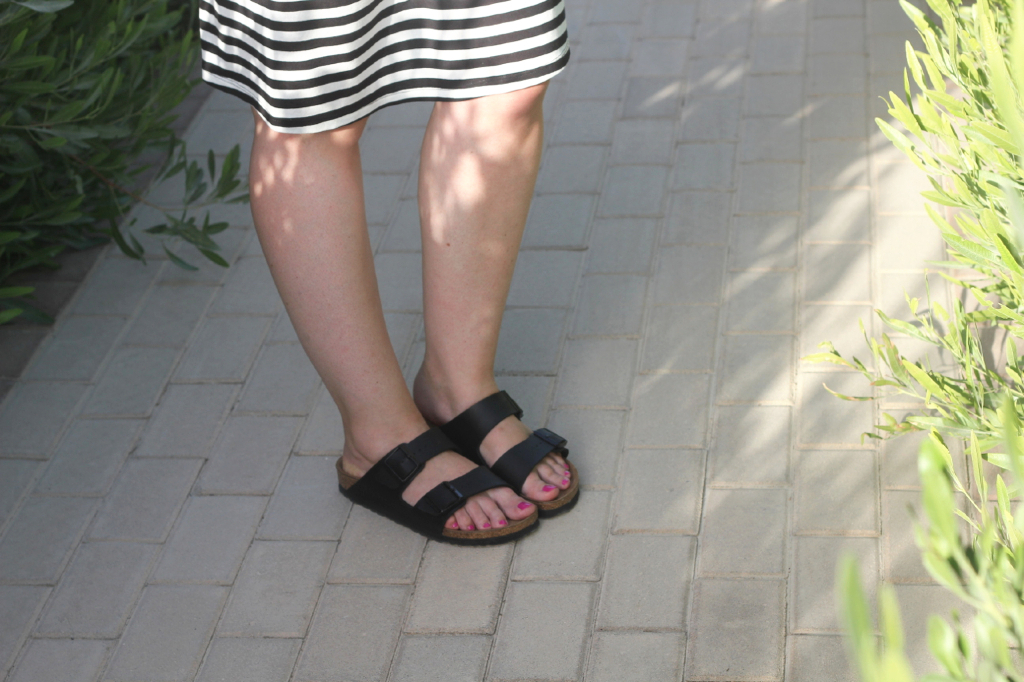 I wore them with my new favourite jersey dress from Monki – the most swingy, comfortable (mega cheap) jersey dress there ever was.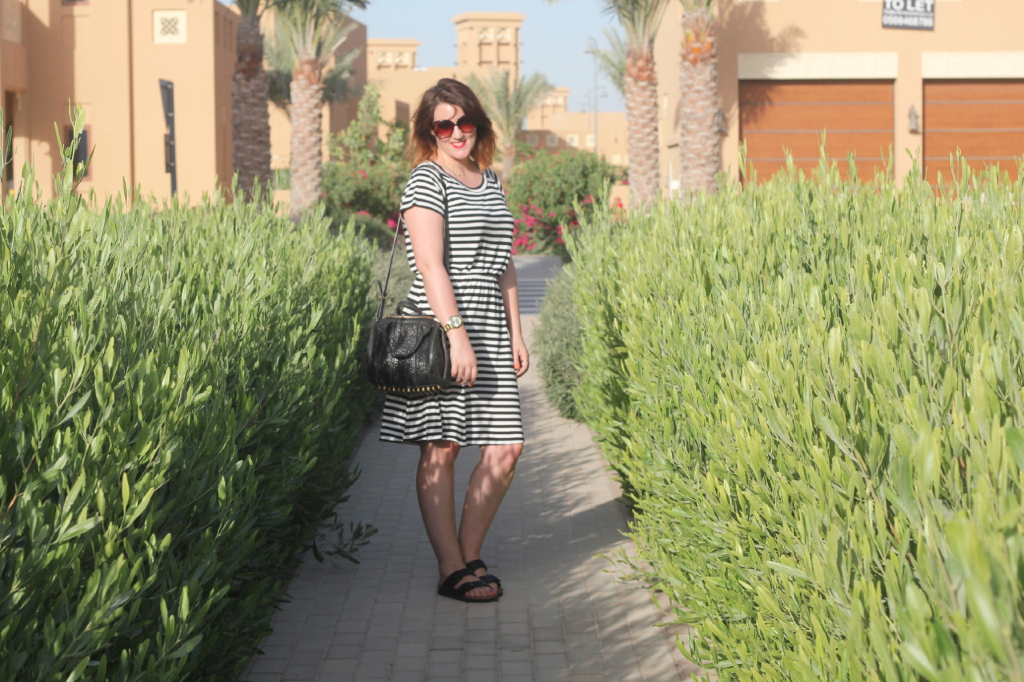 And I threw on a whole bunch of accessories; my Wang Rockie bag, MK Slim Runway watch, ASOS Fine Rings and my current favourite nail accessory; Essie Serial Shopper…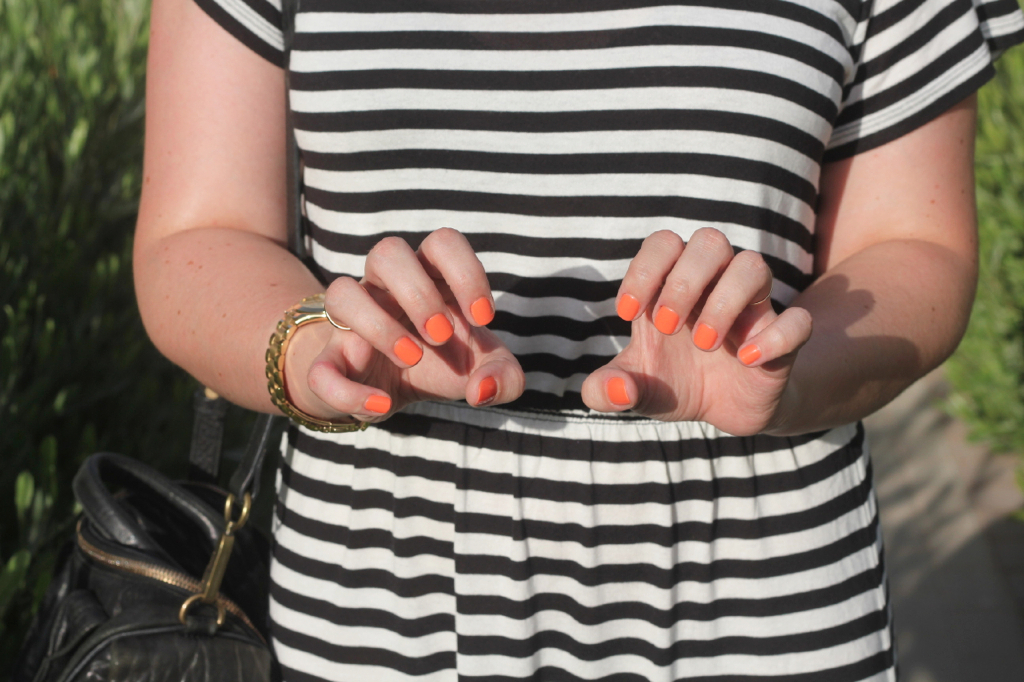 And that's it really!
In other news, I may or may not have purchased a Sophie Hulme bag in the Matches sale after seeing Laura flaunting it earlier today. It was very nicely reduced and I love Sophie Hulme so that is my justification 🙂
I'm also planning to wear at least three more shades from the Essie Neon Collection this week because they are all amazeballs. Hope you're all well and thanks for reading!