Back for a brew in Dubai.
Laura and I got together for a catch-up and doctors visit. Because hey, what are best friends for except waiting around medical centres while you get your thumb x-rayed?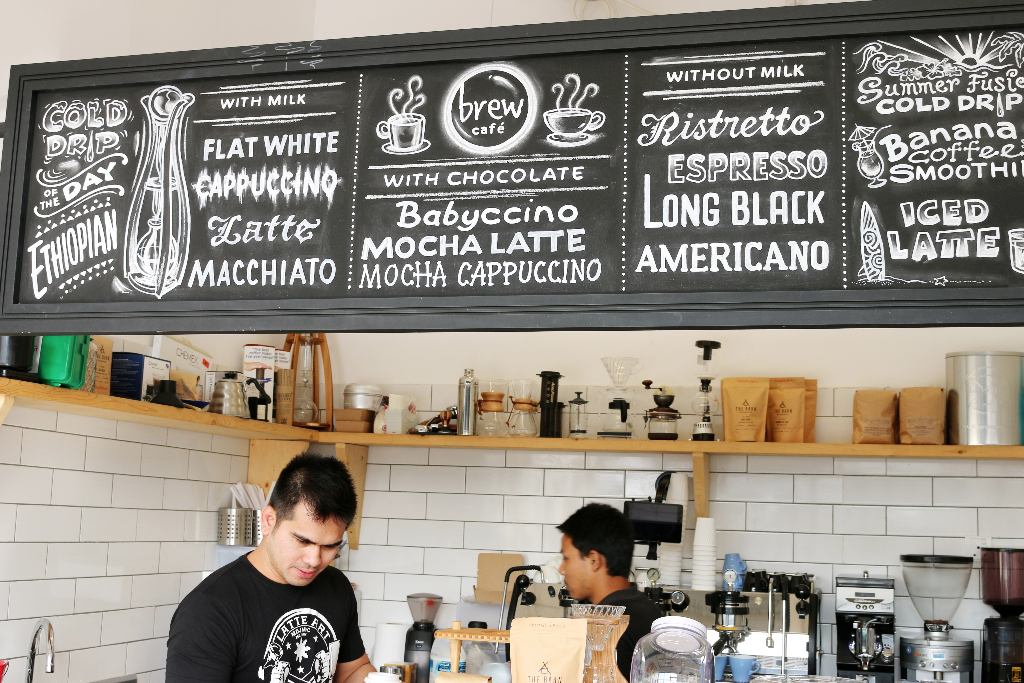 It turns out that my thumb is actually broken (I suppose that can be expected when you shut a car door on it) but it's the small joint and not the big one so I'm only in a little bit of pain.
To commiserate, we took ourselves off to a lovely little cafe on Jumeirah Beach Road called Brew Cafe that's very Instagram-worthy. It's a dinky little spot, but the coffee is very good and the service was great. Highly recommend.
In general, I'm pretty happy to be back in Dubai even though I was sad leaving home yesterday. Expect lots of coffee Instagrams and whinging about the heat in the near future.
Back to normal really 🙂
Save