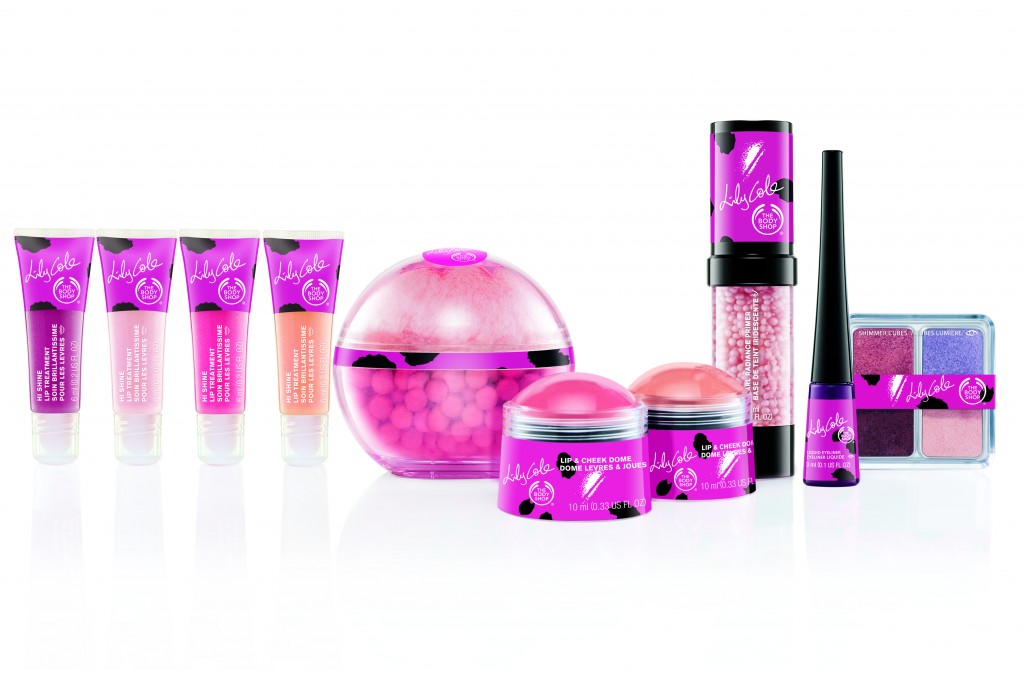 I asked in The Body Shop last week when the Lily Cole collection would be arriving and was told it would be another two weeks or so until it hit these shores. So you can imagine my surprise when I wandered into another branch for a look two days later and discovered the collection hidden away at the back of the store! I was unable to contain my glee and rapidly starting swatching and testing out the products.
Although it certainly looks pretty, sadly only the shimmer cubes matched up to my expectations. The pearly primer was lumpy, difficult to blend and quite sticky on the skin and the lip and cheek domes, while a cute concept were much too sheer for me. I'd be all day applying them for the kind of colour I want. The lip glosses and liner were nice but nothing special, and although the puff on radiance beads had a nice payoff, they were just not special enough to warrant a purchase. The shimmer cubes however, did. Four delicious shades of gorgeous shadow packaged up in typical body shop style.
The four shades on offer are really quite lovely, from a deep purple toned brown to burnished copper and soft lavender and gold shades. The pigmentation is fabulous, and exquisitely soft to the touch. The aforementioned shimmer is just right too, not too subtle that you don't notice it but soft enough that you don't look like you're stuck in an 80's time warp.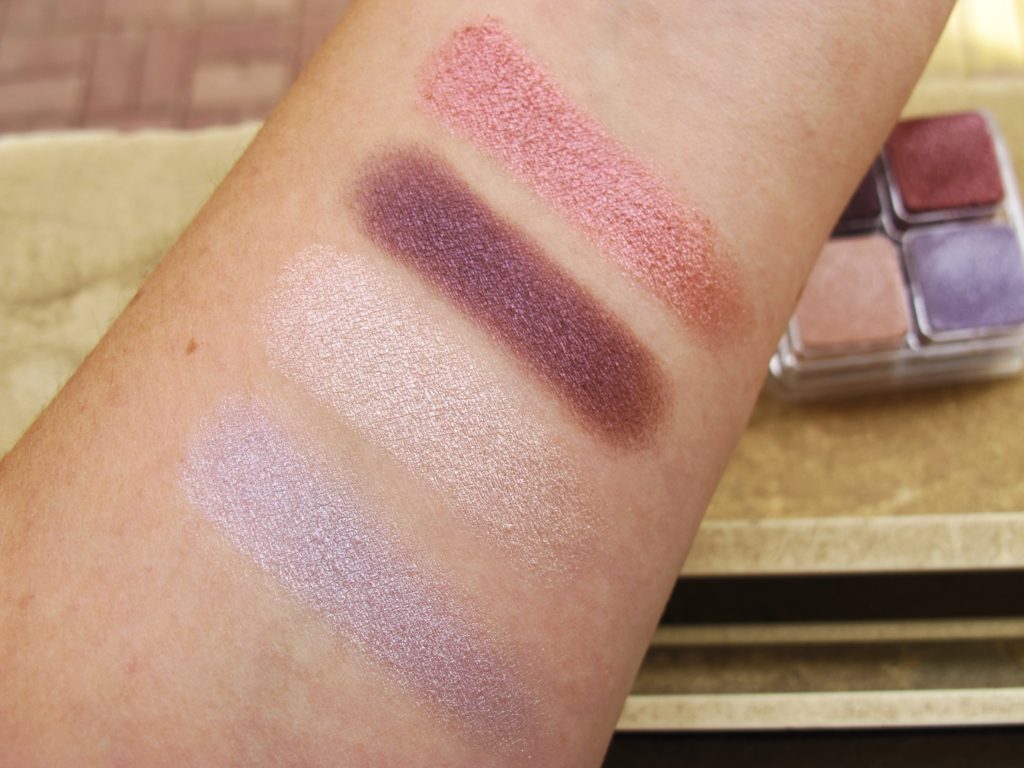 I've been happily wearing these for both day and night, and as well as providing great payoff they're also very buildable. You can get quite a dramatic look out of the two darker shades and I would imagine (although I haven't tried it yet) that when applied with a damp brush the colours will be even more intense. The shimmer cubes cost 11BD here in Bahrain. While they're certainly not cheap, they're not incredibly overpriced either, considering you get four shades in the block and the quality of each is excellant.
Anyone else bought something from this collection? Share and care!