I spotted Ratios Coffee on my Instagram a couple of days ago and I was intrigued as I a) love coffee and b) love trying brand spanking new places that are not really on the radar yet.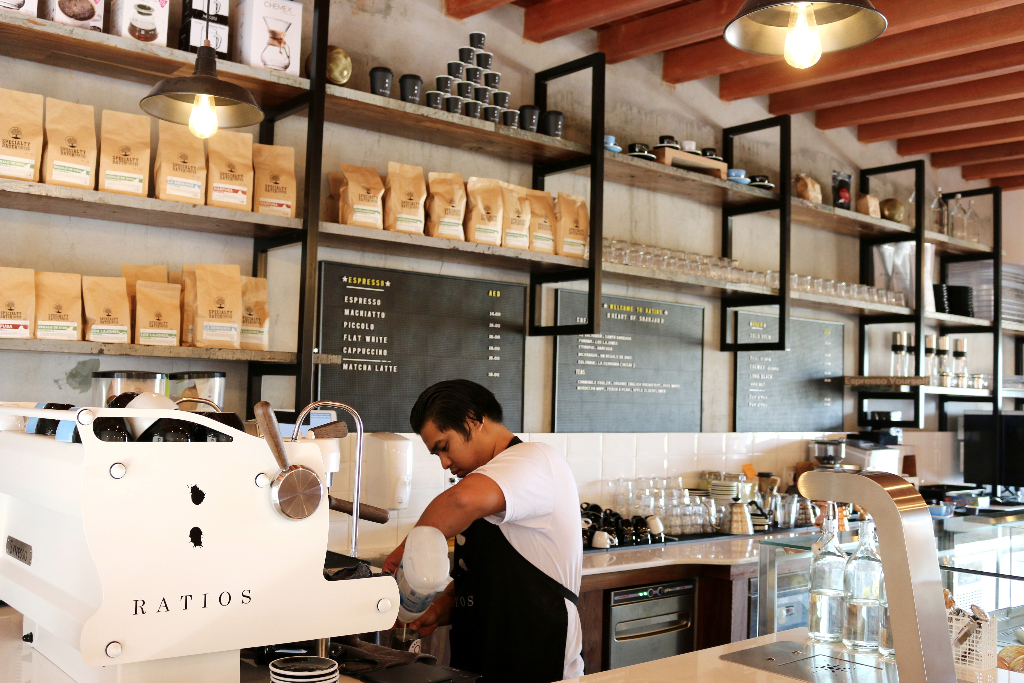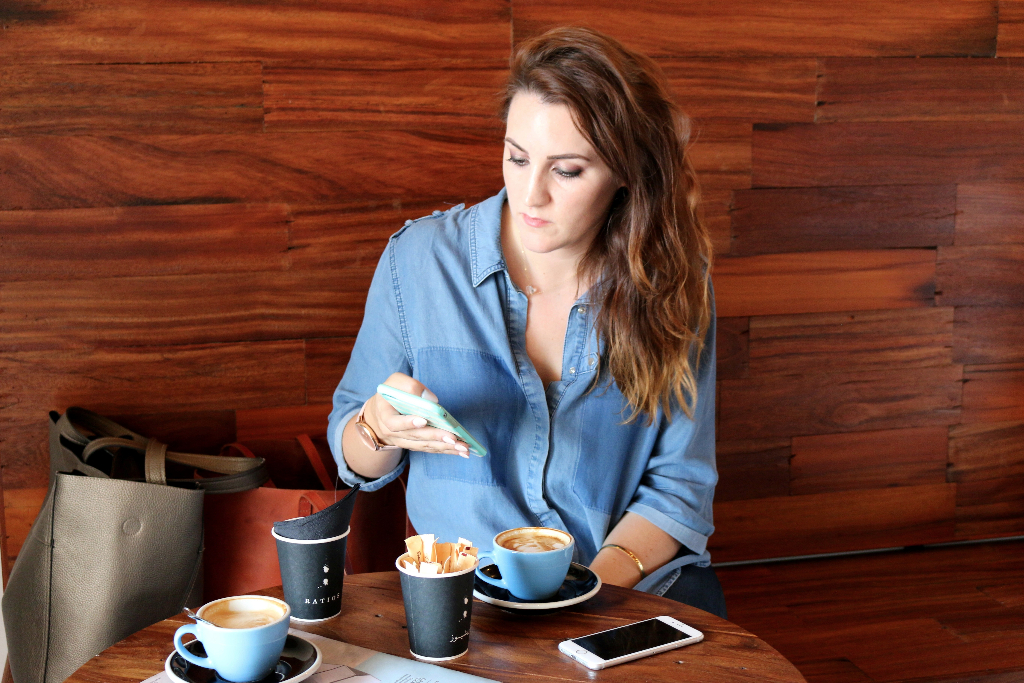 Early this morning Tjasa and I took ourselves off to Sharjah on a work and coffee excursion.
We had a fun drive up to Sharjah, it took around 40 minutes from the Business Bay area in Dubai and we located Ratios across the road from the Corniche easily enough. It's tucked away inside a beautiful souk-style paved street with a couple of other retail outlets, and although there is lots of parking nearby every single spot was full, so it took awhile before we got lucky.
Ratios opened about a week ago, and serves up different specialty coffees and some yummy pastries. The service was fantastic – the staff are super friendly, and we even chatted to the owner briefly as he happened to be there for a meeting and noticed us snapping some pictures.
What I loved the most about Ratios however, aside from the good coffee, is its interior. It's a cool mix of warehouse features and the most incredible distressed wood panelling which the owner explained was actually taken from a 60-year-old Dhow boat that his father used to own.  I highly recommend a visit, and predict that it will be a massive hit once the weather cools down as their outdoor seating area is amazeballs 🙂