After pulling out of Dubai three years ago and breaking millions of hearts, the makeup brand are making a triumphant return to the UAE.
Now, let's get the essential information out of the way first. Nars will be available from October 16th and stocked at Sephora in Mall of the Emirates and Dubai Mall. A long wait I know but let's just be thankful that they are coming back! 🙂
As far as I know, a fairly decent range of Nars products will be available (except skincare for now) so form an orderly queue ladies…
in preparation for their relaunch, Nars sent me a couple of their best-selling products a little while ago so you know what to look for if you're new to the brand. Let's begin shall we?
The holy grail of bronzers (google it and you'll see what I mean). It's matte, its neutral, it sits beautifully on the skin, it's flattering, it suits every skin tone and on and on and on. Just sensational.
2. Orgasm Blush
So much history with this bright coral/pink shimmery blush. I bought it when I was living in Singapore, broke it, bought it again, lost it in Indonesia, moved countries once more and decided to just give up. But now I have it back! You need it in your life, that is all.
3. Velvet Matte Lip Pencil in Cruella
So much love for this and it's sisters. Check out my full review here. Superb pigmentation, long-lasting to the point of being ridiculous and super creamy and non-drying on the lips. It's a need rather than a want. Know what I mean?
As far as lip glosses go, Nars really know their stuff. Non-sticky and available in a range of shades however, Turkish Delight is an old, much-loved favourite. Why? It's a nude-pink, it's perky and it makes you look pretty. Sold!
5. Nars Matte Lipstick in Schiap
A bright matte pink that everyone goes nuts for, and with good reason. Did I mention that it's supremely bright? And matte? It's also non-drying and very long-lasting.
So go forth let ye, and make your shopping list in preparation for October 16th! And if you can't wait that long, just whip out your credit card and go nuts on Selfridges.com.
P.S Here's Laura and I at the Nars event looking mega pleased with ourselves.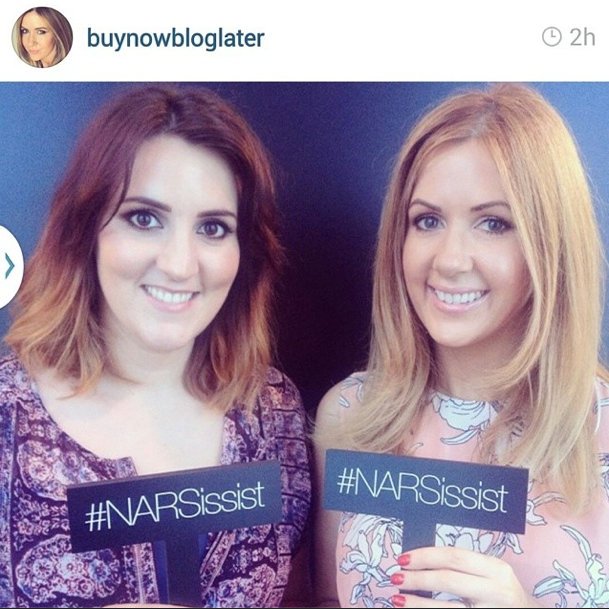 And here's a sneak peek of an AMAZEBALLS new product launching in the next couple of months; Nars Dual Intensity Eyeshadow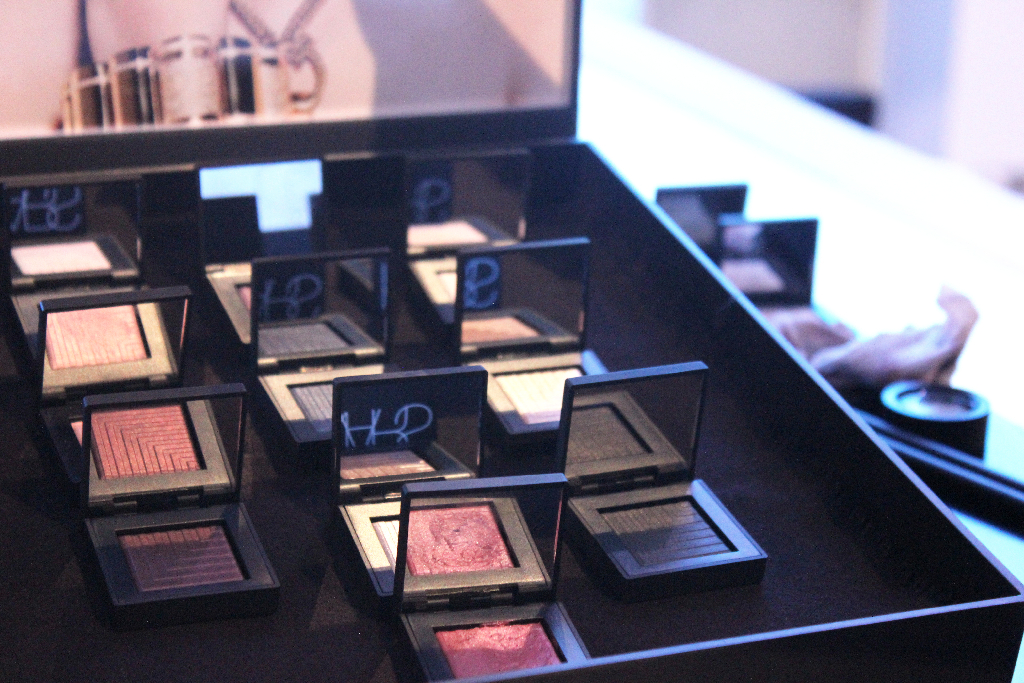 I had my grubby fingers all over them 🙂