A couple of weekends ago, the family and I flung everything into the car and made our way to Fujairah for some down time.
Fujarah is one of the other Emirates in the UAE (along with Abu Dhabi, Ajman, Dubai, Ras Al Khaimah, Sharjah and Umm Al Quwain).
The drive to Fujairah is amazing; gorgeous winding roads with a mountainous backdrop and very little traffic. The scenery reminded us of our time in Oman as it's less desert and more on the countryside side of things 🙂
We elected to stay in the Radisson Blu Resort for two reasons; a) it's literally right on the beach and b) it pitches itself as family friendly. After a swift check in process, we were shown to our room which was a convenient two minute stroll and one elevator ride to any of the facilities in the hotel; pool, beach, reception etc. This might seem like a funny thing to point out but when one has an active/impatient toddler, one must be able to get to ones destination ASAP!
We knew before we booked that pretty much all the rooms had a sea view but nothing prepared us for the actual view that assaulted our eyeballs. Here's our room…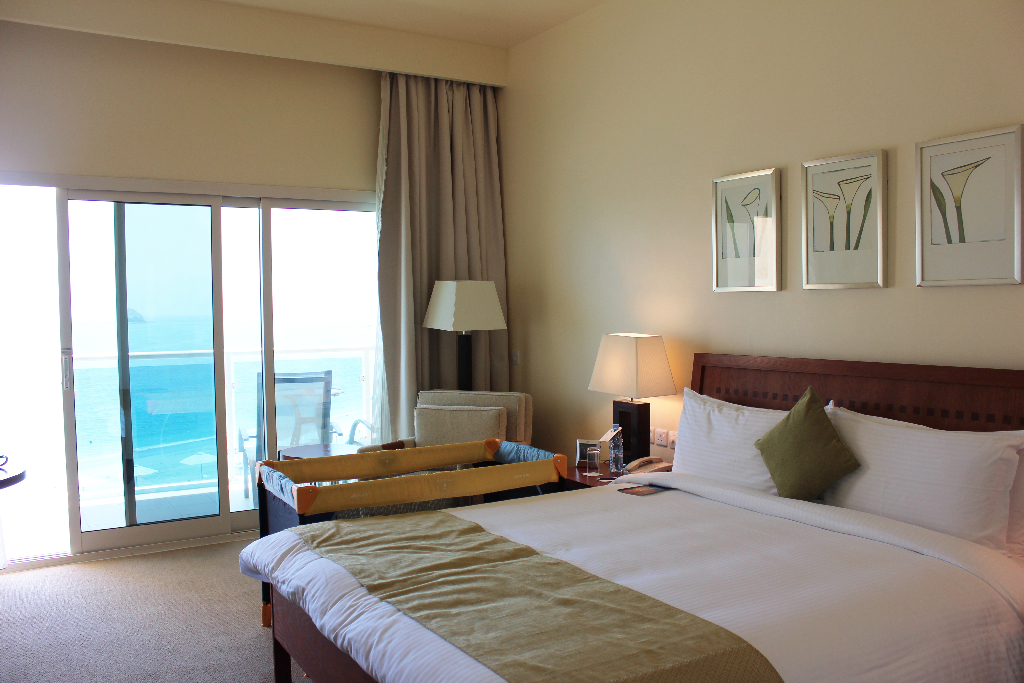 And here's a sneak peek through the blinds…
And BOOM! Here's the view!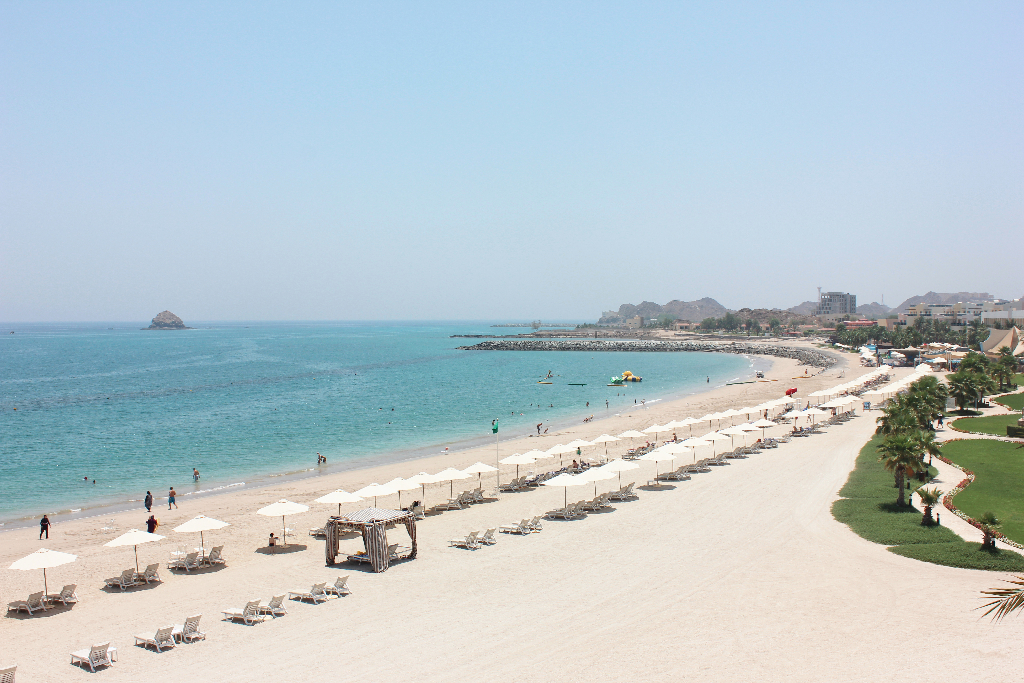 I mean, come on! I literally stood on the balcony slack-jawed for about five minutes. When we arrived however, it was way too hot to hit the beach so we ordered some room service first and chilled out in the room whilst gazing out of the window, ha!
After a little snooze, we slipped into our beach gear and headed towards the towel shack on the beach. The beach in Fujairah is unbelievable; the clearest water I've ever seen with amazing tropical fish zipping around in the water near your feet. It was lovely and cool too, although the same couldn't be said for the weather – after about 40 minutes we were in sweat city and decided to hit the pool instead as it was empty and shaded.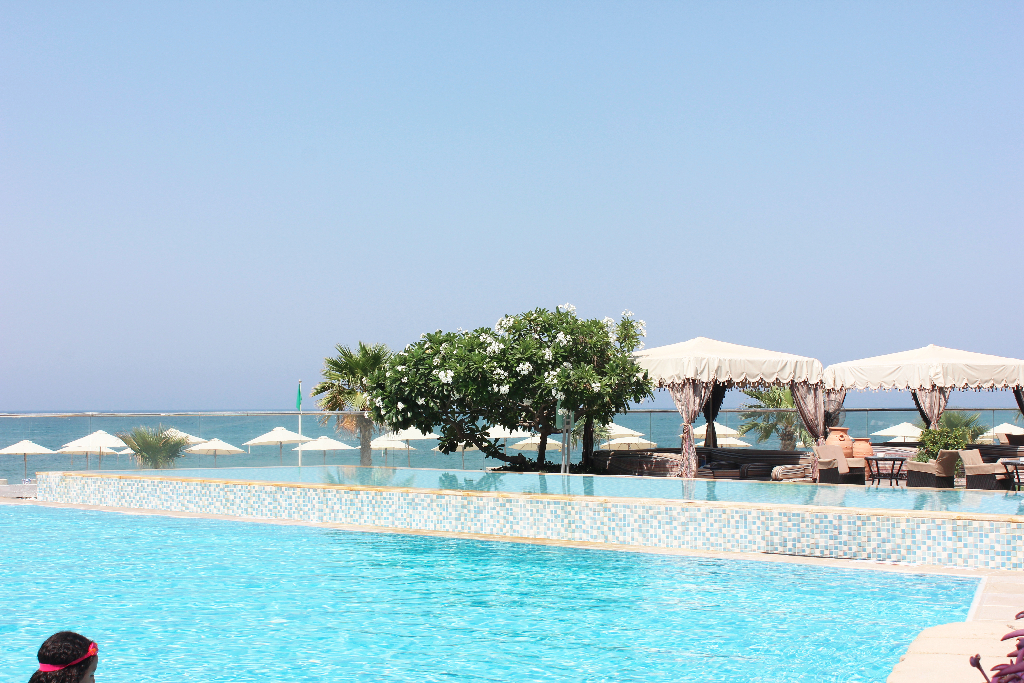 After another half hour here we were thoroughly pooped and retreated to our room for um, another little snooze… that's what minibreaks are for, right? 🙂
There was a couple of restaurants in the hotel so we chose the downstairs lounge to fill our bellies in the evening and let me tell you, it was sensational. I had fish and chips which were encased in most delicious flakey batter and Adrian had Beef Burrito's which he declared to be "damn good". Charlie helped himself to our plates and nearly licked them afterwards, as per usual.
All in all, we had a great time. Fujairah is just under two hours from Dubai by car so it's near enough that the journey isn't too taxing but far enough that you really feel like you're really getting away. The hotel was comfortable and the staff were super friendly, but what did it for us was the lovely relaxing vibe and amazeballs beach. I documented some of our trip in my weekly vlog so make sure you have a look! Once the weather cools down around October/November we will definitely be making a return visit as the beach is perfect for whiling away a few hours 🙂
Check out the hotel website for more pictures and the like or visit their Facebook page. Thanks for reading!