We took ourselves off to Abu Dhabi this weekend for a little getaway at Emirates Palace, an unbelievably huge hotel on the Corniche.
The main order of the minibreak was to spend lots of time at the beach with Charlie, get some good nap time in (being a parent is so exciting) and eat some good food. The staff at the hotel seemed pretty au fait with kids and greeted Charlie with juice and a camel teddy which he promptly started to hug and kiss (ooh-er), so immediately all was well 🙂
We headed up to our room which was on the west wing (told you it was massive) and ordered some room service while Charlie watched Special Agent O.S.O, and then it was time to hit the beach!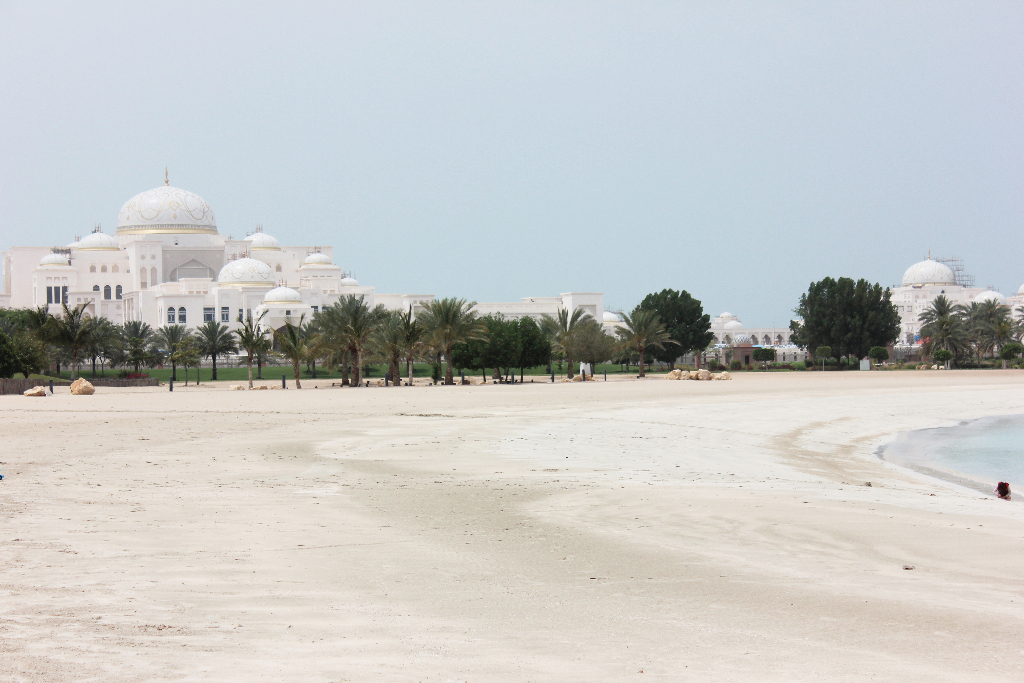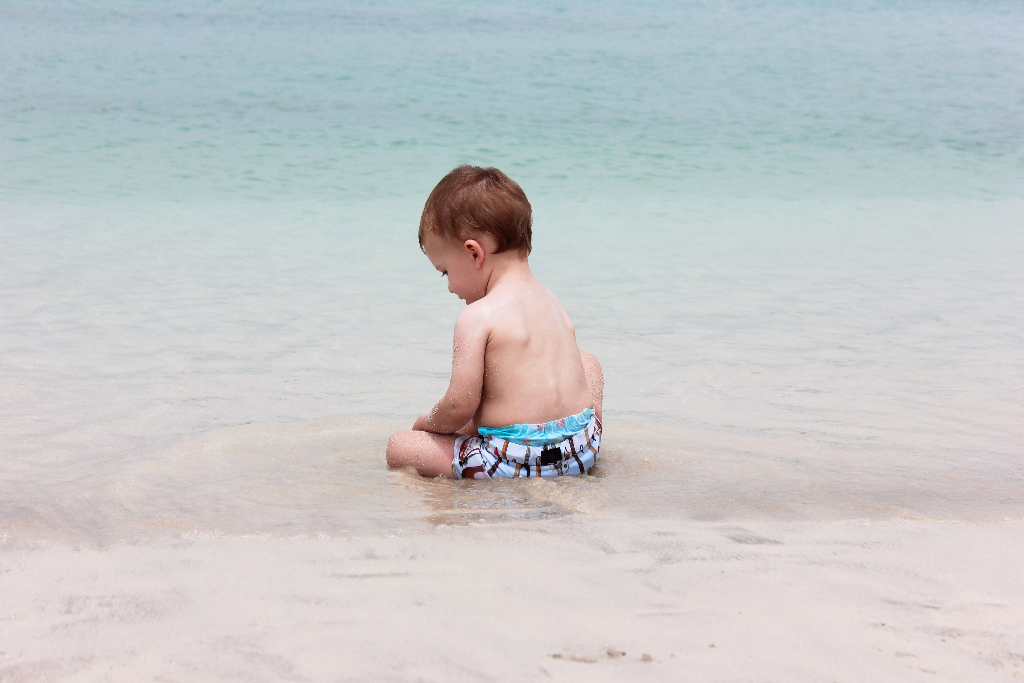 It was seriously overcast during our visit but that didn't stop us having lots of fun, and when I say us I mainly mean Charlie. He ran up and down the beach like he owned it, shrieking at other kids and jumping in and out of the water.
When we weren't on the beach, we were eating – because what else does one do on a minibreak? There are a rake of restaurants in the hotel, including Hakkasan but we stuck to Lebanese food as Charlie likes it and of course, the breakfast buffet went down a treat too.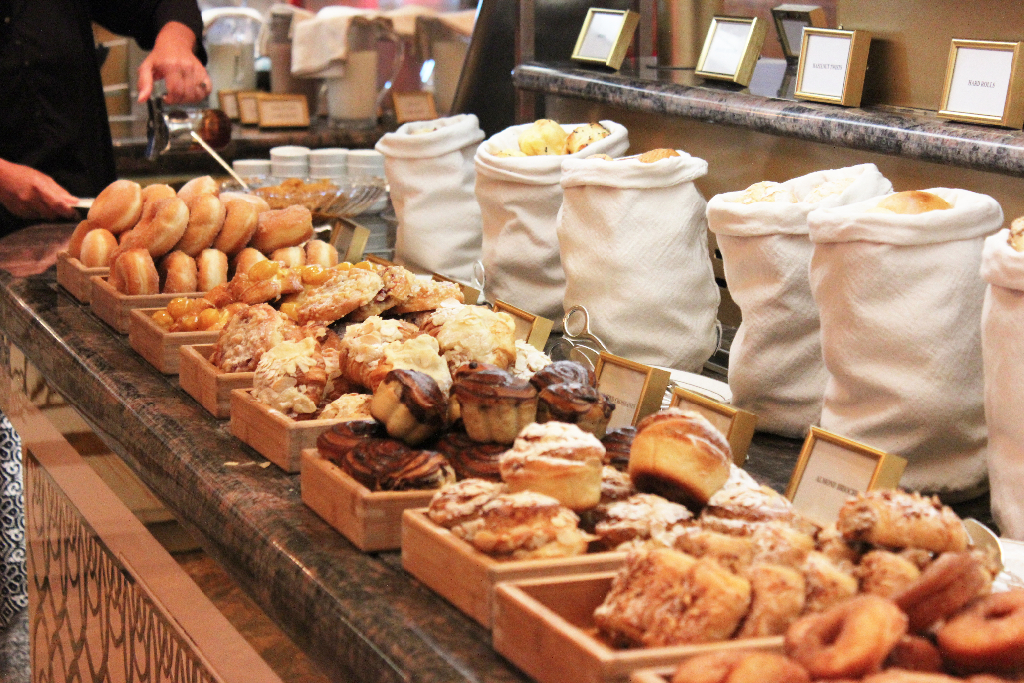 The bread station was almost the death of me. I mean, look at it! The chocolate milk rolls in particular were sensational.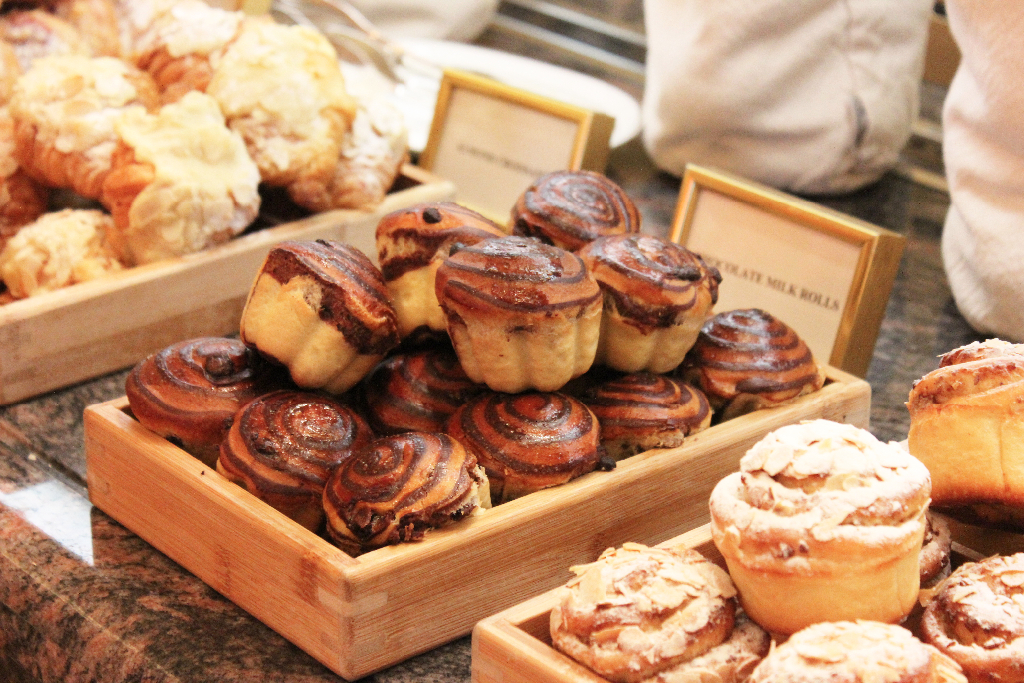 In between all the eating and beach fun I did manage to make myself look mildly presentable using my little collection of essential travel items.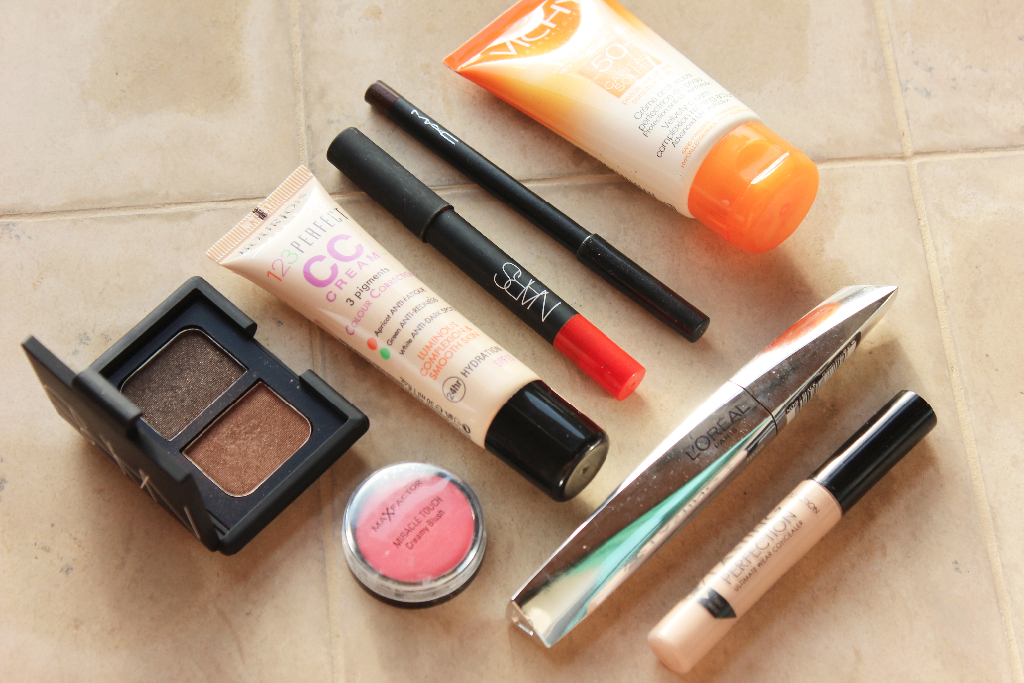 Although most of them have appeared on this blog at some point in the past, I was to have a quick little rave about two things;
1) Vichy Complexion Refining Cream SPF50. This stuff is the shizzle. A super high SPF that doesn't irritate the skin with a very thin texture and it doesn't leave a white cast on the skin. Can't recommend it enough.
2) Max Factor Miracle Touch Creamy Blush in Soft Pink. You know when you just want a natural, slightly dewy flush of colour with no hard edges? Well this is it. And it takes less than a minute to apply too, no brushes necessary.
We've decided we're going to minibreak more regularly now as a family. There are so many great hotels in the UAE with so many great beaches and most of them are only an hours drive away. They work out way cheaper than a trip home and no ones sleep routine is disturbed… 🙂