These beauties made their way from Kuala Lumpur to Dubai to my face a couple of days ago.
I've never used Tarte anything, but I have admired the Amazonian Clay blushes from afar after seeing them on various beauty bloggers faces so I was mega excited to use them.
I haven't looked at the whole range of shades available but I reckon that these are the only two you need. Exposed is a sort of deep rose-pink/brown that can be used as a natural looking blush or contour (or even as a bronzer?) and Natural Beauty is an amazingly bright pink that can be used lightly as a natural looking flush or heavier for a real pop of colour.
At first I thought that Exposed was the one for me. It's totally my kind of colour but then when I used Natural Beauty I swooned – it's just so beautiful! Here's Exposed on my face;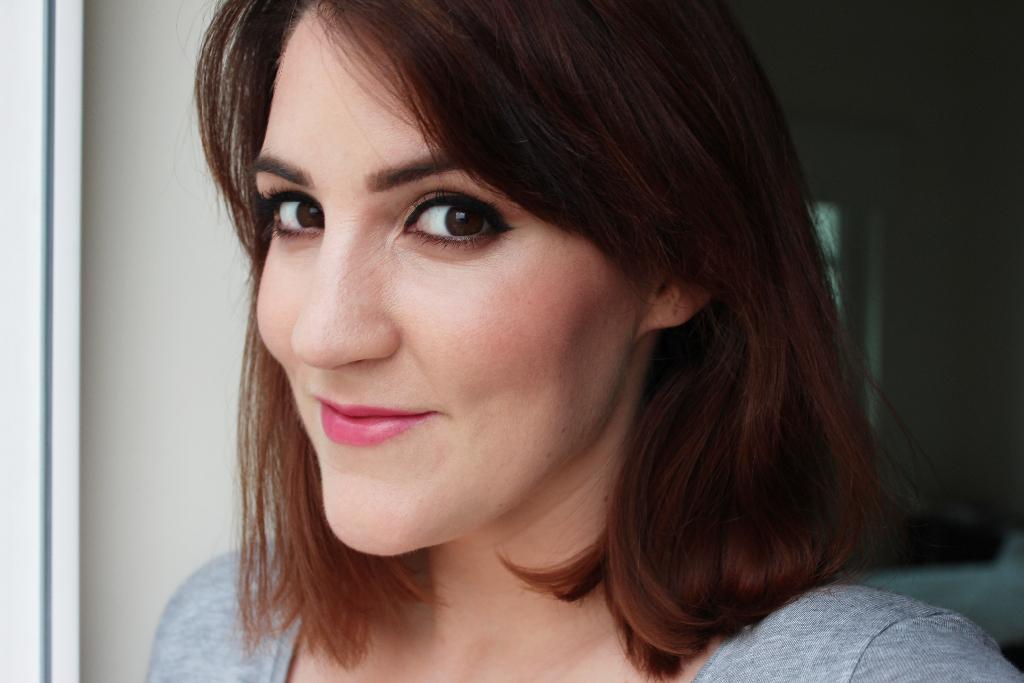 See what I mean by natural looking? It adds definition to the face and a really nice glow.And here's Natural Beauty;
They are so seriously pigmented that one swatch with a brush ends up looking this strong on the face.
Honestly, I'm completely in love. These blushes are my new favourite thing. I love the shades, I love that they're so pigmented and I love the soft matte finish. If you can get your hands on them, then do it. Holy Grail blushes people!