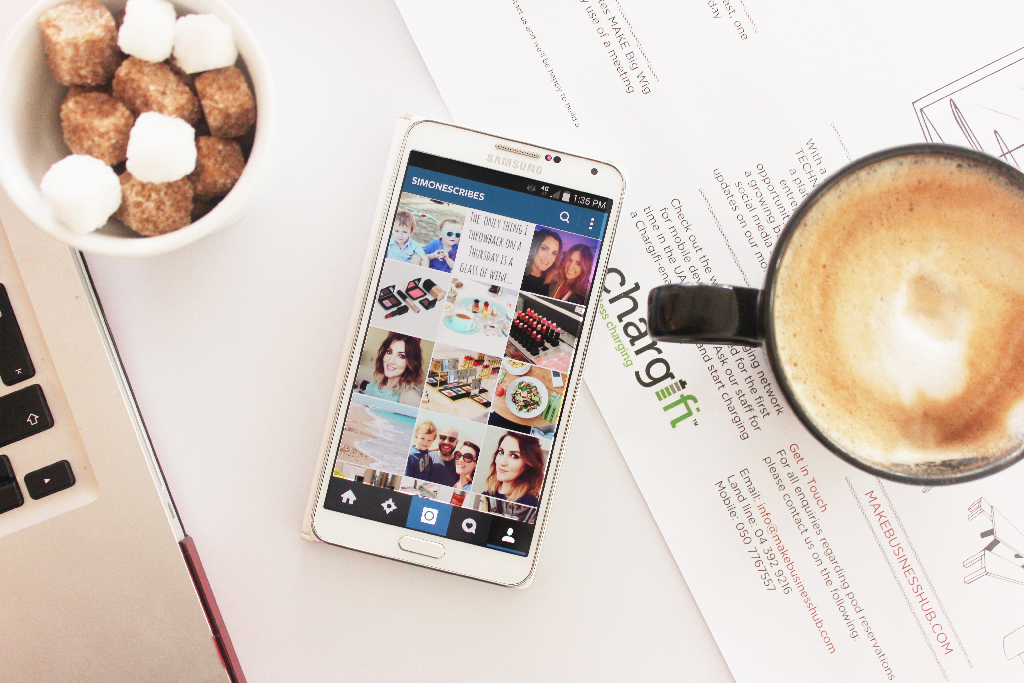 I'm instagram obsessed, as many of you know, so I thought I would do another quick roundup of who I'm enjoying following at the moment.
I did one of these posts a couple of months ago and it went down really well so here is round two!
Lauren Anderson
Lauren is a super famous makeup artist who regularly posts pictures of her work and her clients; Nicole Richie, Reese Witherspoon and her best friend, Jessica Alba. Aside from the fact that she is incredibly talented at makeup, she is also a total stunner and I kind of want to be her.
The Glow Edit
Kate, Kate, Kate. Her super stylish insta account is probably one of my favourites. Think gorgeous makeup shots, mouth-watering food pics and a healthy smattering of outfit pictures (also super stylish). I realise we don't live in the same country or whatever, but I totally think Kate and I could be best buddies… *fangirl*
Byrdie Beauty
Byrdie is an online magazine dedicated to all things beauty. The team behind Byrdie post stunning images of new products, makeup looks, nails and behind the scenes shiz every day and it always makes me want to up my makeup game.
Isabella Thordsen
Isabella is from Denmark and works as a personal stylist for ASOS. All the main ingredients for an achingly cool instagram account, right? She posts nearly every day about her style, travels and what she's eating. All her pictures are beautiful and I basically just want to live in her instagram. That is all.
Kylie Jenner
Yes, I know. It's a Kardashian (sort of). What can I say? I'm a little bit obsessed with Kylie and her incredible makeup looks. Gurl knows how to overdraw her lips like no one else and let's be honest, her hair is amazing. So is her wardrobe and er, her life.
Bento Monsters
Purely one for the mums among us, this instagram account will make you feel like a bad mum – but in a good way. A mum from Singapore is behind the account and it's basically just pictures of the food she makes for her kids everyday. Sounds simple but you will literally die when you see the images – rice cakes in the shape of panda bears, smiley cupcakes, hello kitty donuts… the list goes on. Amazing altogether.
And there we have it! Are you following any of these ladies? Let me know who your faves are on Instagram and I will immediately stalk them! 🙂