I hopped on the bandwagon and purchased Chanel Les Beiges Sheer Healthy Glow Tinted Moisturizer.
Here's what happened.
I was about to purchase another Soleil Tan De Chanel (more on that later) when I spotted the new Les Beiges Tinted Moisturizer further down the page.
I think I made an 'ooh' noise and then before I knew it a 'many thanks for your order' email was sitting in my inbox.
And there we are. No regrets 😉
From what I can gather, Sheer Glow Tinted Moisturizer is available in six shades. The availability of these seems to vary quite a bit across the internet, however, so a little research might be in order to get the specific shade you want.
When I ordered, only three shades were available; Light, Medium, and Dark, so I went for light.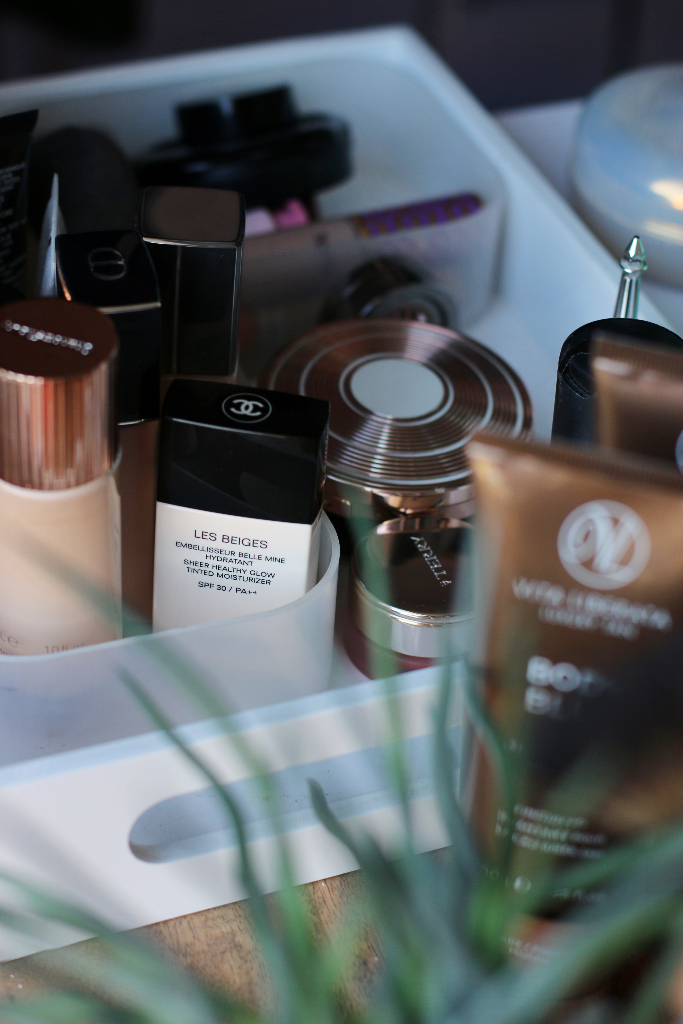 Chanel says it's a 'tinted moisturizer that instantly evens out the skin with an imperceptible luminous veil, while delivering comfort and hydration.'
I have to say; they're not telling fibs, lads. This is probably the best tinted moisturiser I've ever used.
The first time I squeezed some out of the bottle I was instantly struck by the density of it. It's thicker than I'm used to with TMs, but in the best possible way as it provides a lovely sheer-medium coverage.
When I wear it, you can still see my skin, but it provides enough coverage (and it's SPF30) to even out/add glow/cover mild pigmentation.
This was my biggest worry, as the pigmentation on the tip of my nose and on my cheeks really bothers me – but it does a great job of concealing it.
Back to the glow for a minute. It's just beautiful. Luminous without being shiny, and it looks better and better as it wears throughout the day.
I'm not sure how it would perform on very oily skin, however, and it probably won't float the boat of those who want or need extra coverage.
It is very buildable though. I added an extra layer for an evening out with a little bit more concealer, and it still looked very fresh and glowy.
As it's Chanel, it's quite expensive – around €44 depending on where you buy.
I'm wearing it here with a little bit of Tarte Shape Tape Concealer and Estee Lauder Bronze Goddess Bronzer.
Do you see what I mean about it still looking like skin? It's very comfortable to wear, too.
So, to summarise:
SPF30
Sheer-Medium Coverage
Glowy AF
Available in 6 shades depending on where you shop
Wears well
Very buildable
Not great for very oily skin
Might need to be powered down/layered later in the evening
It's available online now from loads of places. I think Feel Unique has one of the best shade selections, however, as there are currently five on the site.
And that, my friends, is the end of my review. I hope you enjoyed it.
(It took me bloody ages to write as I'm feeling a little bit rusty!)
Until next time 😉