Back on home turf. Let's discuss.
As you may or may not have seen from my Instagram account, I'm back on home turf and downright loving it.
Wine every evening? Yes, wonderful. Oh, shall we just nip into Boots and take advantage of everything 3 for 2? Yes, why not.
A little ASOS order with next day delivery and actual free returns? Ordering online from Zara? Yes, yes, and YES.
These may seem like insignificant things to you my friend, but to me they are AMAZING!
So much happiness 🙂
My current favourite hangout in Galway is Coffeewerk and Press on Quay Street. A cool, quirky little coffee/design house where I've whiled away many a happy hour over a cup of sensational coffee.
Of course, it helps that the place is enormously Instagram-worthy 🙂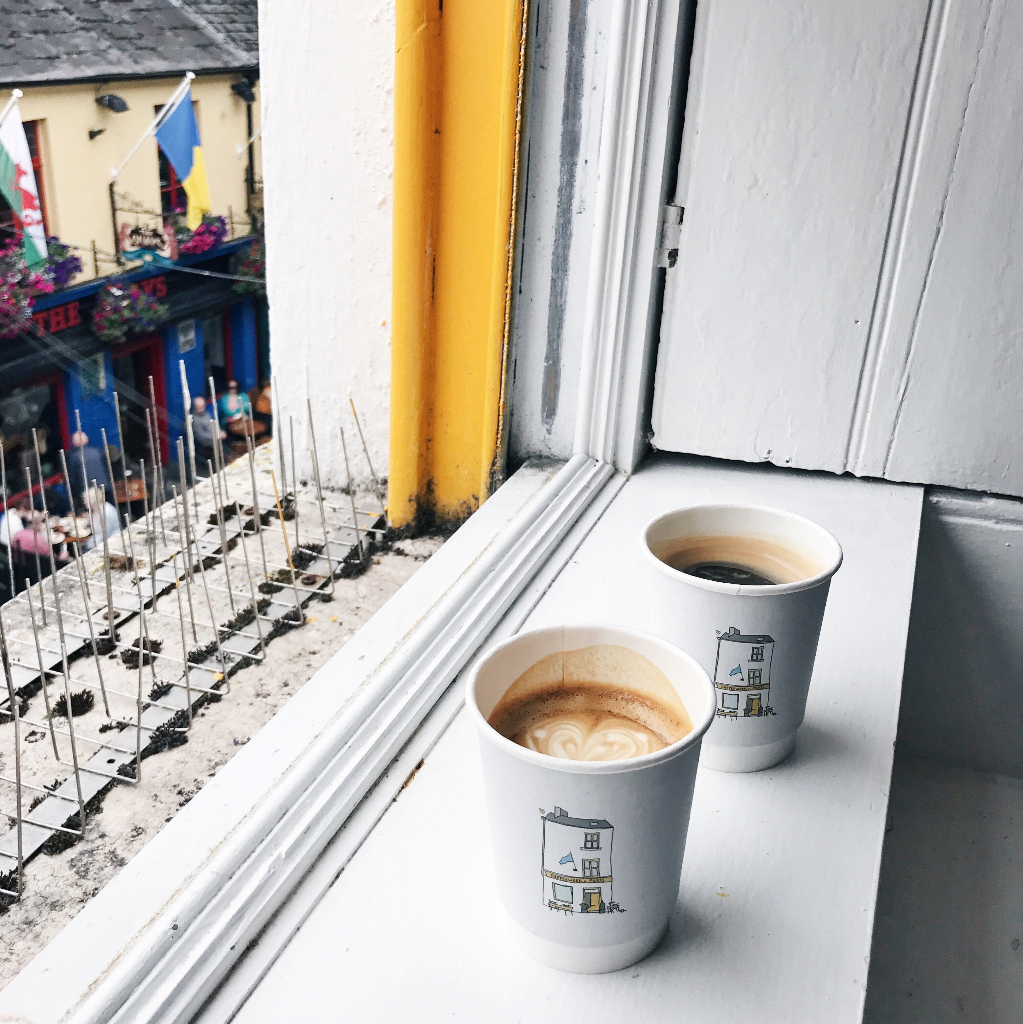 When I haven't been drinking coffee (or wine, tee hee), I have been furiously buying all the things online.
In my defence, the rain has played havoc with my scheduled shopping excursions, so I've shopped with my thumb instead 🙂
First up, ASOS. Because the sale. That's my excuse.
I picked up this gorgeous polka dot summer dress, this amazing pale pink cold-shoulder blouse, and this casual rock tee.

A couple of weeks ago I bought a fab floral midi dress from Topshop but realised once it arrived that a normal bra wouldn't work with it (you can see it on me here) – so my ASOS order also included two triangle bras.

After ASOS, it was all about Zara.
I must confess I felt a bit stressed shopping their sale. So many things, so little time, everything selling out in front of me! I settled for a pale blue ruffled blouse, a light grey jacket, a basic tee, and mid-rise distressed jeans.
There's no Zara in Galway and I really love their stuff (most of the time), so aside from the few sale bits, I'm hoping to get my shop on in one of the Dublin stores in the next few weeks.
I'm home for the whole summer this year so I'm very excited about doing ALL THE THINGS.
Please send me recommendations for cool cafés/restaurants in Galway and Dublin as I'll be up and down between the two places fulfilling my familial duties 🙂
Thanks for reading and see you soon!
Save