After much bitching and moaning on Twitter, I came home a couple of days ago to find that my ASOS order had finally arrived, full of all the new things. So, it's OOTD time!
The new things mainly consisted of this flower print skirt which I have been waiting impatiently for. Impatiently because I've decided that pencil skirts are the way forward. Maxi and midi style don't work on me due to wide hip and medium to large boob action but pencil style does so I am wholeheartedly embracing it.
Reasons I love this skirt:
1) I like the print – it's a bit loud which results in not-very-visible lumps and bumps.
2) It's high-waisted and very fitted and the structured material nips and tucks in the right places (making you wiggle a bit when you walk – any excuse to channel Joan from Mad Men I say).
3) I love the length. Literally middle of the knee-cap. A proper pencil skirt – not one of these mid-thigh things that ASOS regularly try to pass off as pencil skirts (tut tut).
I also bought this pencil skirt which I feel like I'm really going to love. Nice paired with a denim shirt perhaps?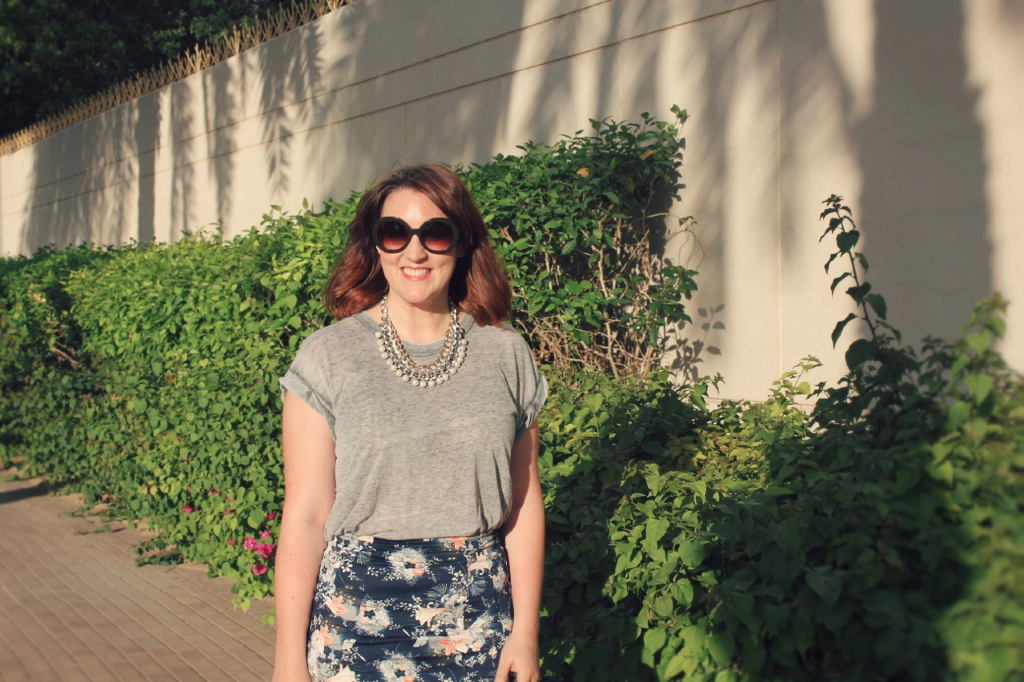 When I was faffing around this morning getting ready I decided that only a grey Topshop Burnout Tee would work with this skirt because a) I can tuck it in easily and it doesn't bulk underneath b) it doesn't compete with the print of the skirt and c) the generously cut sleeves give some nice breezy pit action – essential now that the weather is getting distinctly sweaty.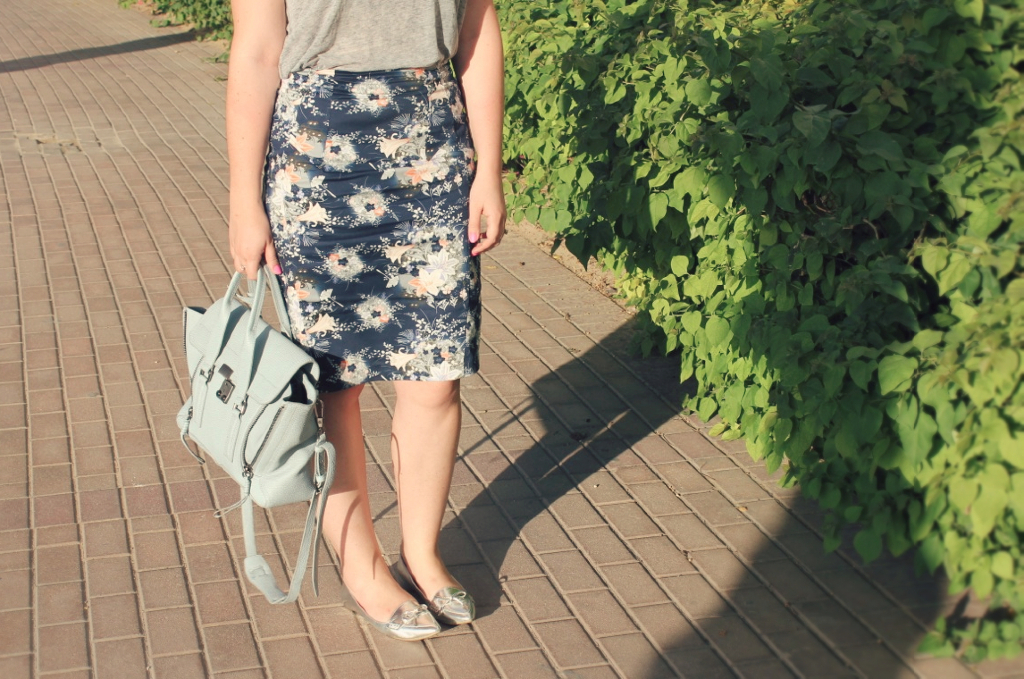 I also wore my favourite silver pointy flats from ASOS (which are still on sale), my Pashli handbag and my Prada Baroque sunglasses.
I can't be doing with heels at the moment – I don't know why. Maybe it's because I always feel a bit ridiculous when I walk in them? 🙂
Save