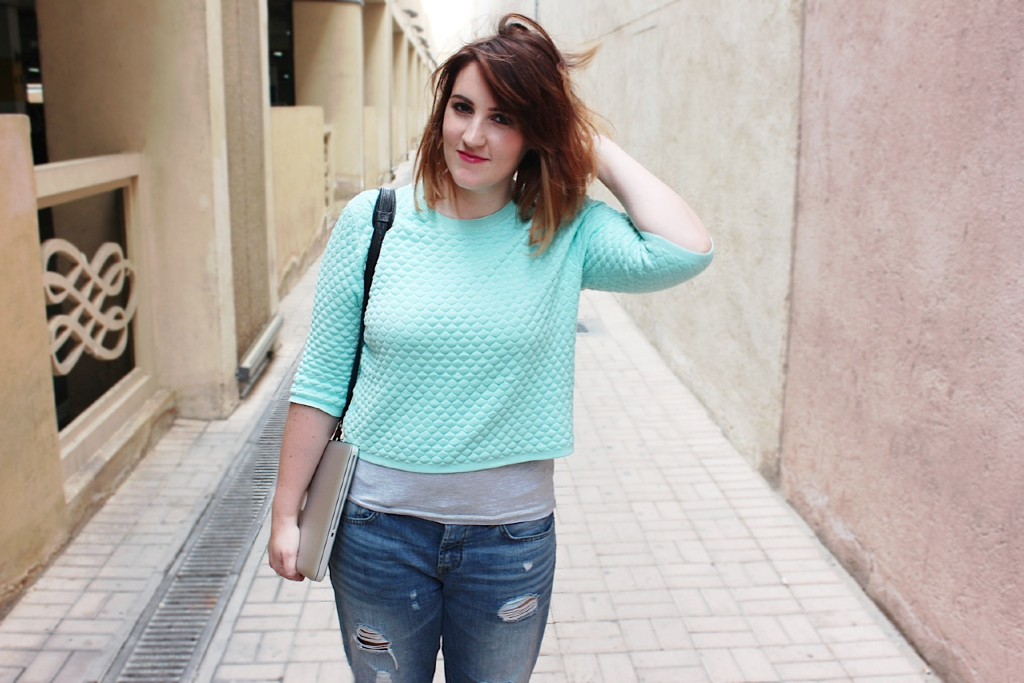 I spotted this online a few weeks ago and decided on the spot that it was a must-have. How often do you come across a quilted mint green jumper? Exactly.
It's also cropped which makes it a) quite flattering and b) perfect for layering. You could be brave and wear it on its own but your stomach might die from exposure – I know mine would! Instead, I have optioned various grey vests and T-shirts for added cool points and comfort.
I've basically worn it all weekend with my ASOS boyfriend jeans because of the sheer comfort factor. And because I really love the colour (and because I'm a teeny, tiny bit hungover).
In other news, I have decided that ombre hair is officially over for me. Shocking, I know. I paid a visit to Anthony, my beloved hair guru last week and although he spruced up my ombre beautifully, I'm just not feeling it any more. I think it's time for me to embrace a more classic look – a bold return to chocolate-y brown perhaps? I really love this look and this look.
Or I might go red again. Who knows what will happen… 🙂