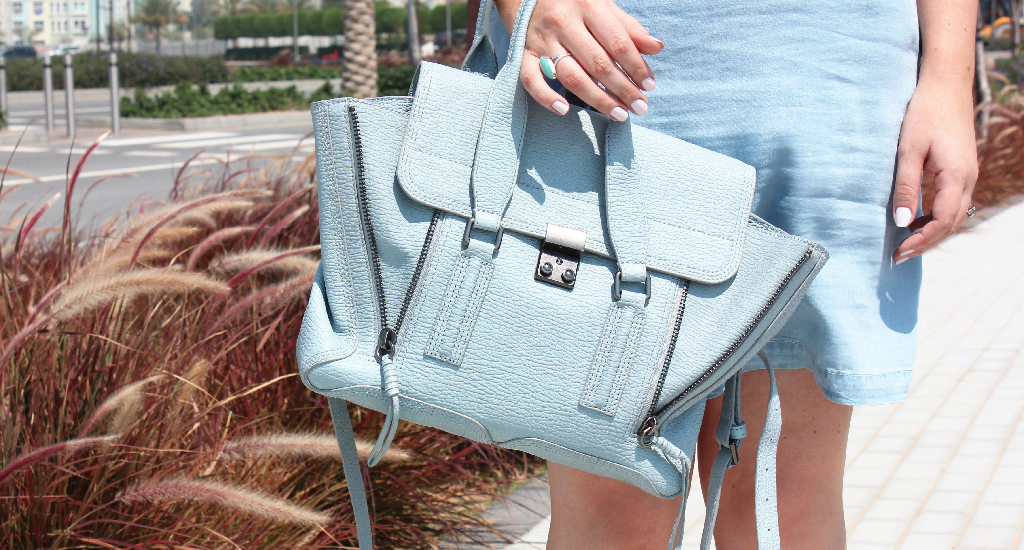 So I thought it was time to address my new handbag purchase. Hello Pashli!
I instagrammed a picture of me and the bag out to lunch recently as a somewhat gentle introduction to the blue wonder that's entered my life, changed my wardrobe and how I feel about satchel type handbags… (insert contented sigh here)
As many of you know, I have been harping after a Pashli for the longest time. Literally months and months and months. I had my heart set on the large navy version but after watching numerous what's in my bag videos and stalking style blogs I decided that the large was possibly too big. I asked Laura and Sinead about their Pashli's (watch Sinead's 'what's in my bag video' here) – Laura said get the large and Sinead said get the medium (so helpful 🙂 ). I decided I didn't want a massive bag but I did want one that would fit a 16′ Macbook, sunglasses, a wallet, my phone, keys and lots of makeup – so I went for the medium.
I opted for a pastel blue shade called 'Cloud' in the end instead of the navy because a) It's like, seriously pretty and b) I feel like it would be a bit silly to buy another dark coloured handbag when I live in the land of eternal summer.
As a result of the purchase, I've gone all girly. Shift dresses, pencil skirts, cute flower print smocks – you name it, I've been wearing them. I'm wearing my current favourite smock dress below; a bargaineous light denim wonder from H&M.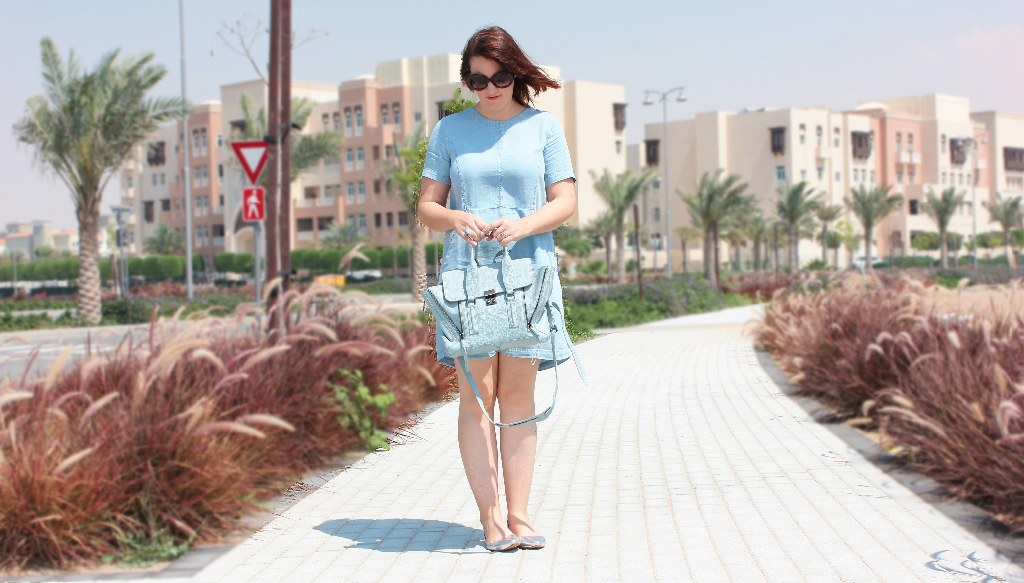 I got the Pashli from Nordstrom who seem to be out of it at the moment – but you can also get it from Les Nouvelles or if you're interested in bright yellow or mint green versions, from Shopbop.
Now, on to the next handbag… kidding! 🙂
Save