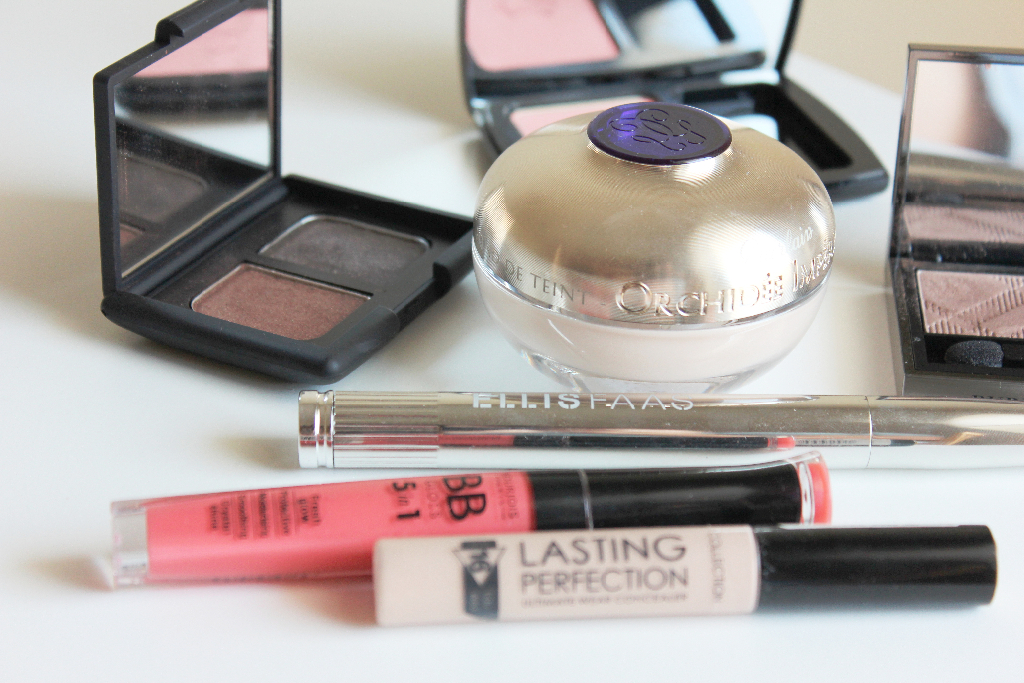 I'm embracing the brown, slightly smokey look at the moment. That, and a frighteningly expensive new foundation.
Since I returned from my visit home I've been using Nars Cordura non stop. I love the shade so much – it's warm toned, and makes my eyes stand out when I wear it – not always an easy feat when you have dark brown eyes. I've been smudging it under the lash line too with a good dose of MAC Teddy to really get things going.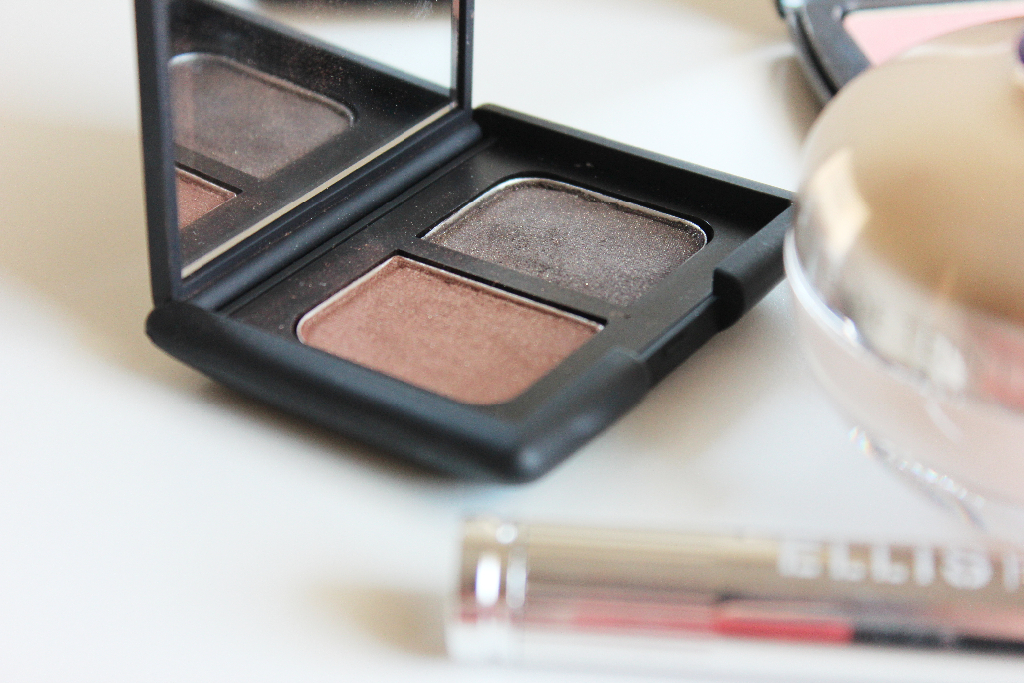 Underneath Nars Cordura however, is Burberry Pale Barley. This is a new addition, and after initially being unimpressed ("big deal, it's a brown eyeshadow") I am now pledging my allegiance (along with 17 million other bloggers it seems). Why? Well, it's just really lovely. It provides a wash of light brown colour with a subtle metallic sheen and seems to really even out and lift the eye area. That being said however, it's a little bit overpriced.
Now, on to the foundation. I have prattled on in the past about Guerlain Orchidee Imperiale La Creme. In a nutshell, it's probably one of the greatest creams ever made. I'm talking life-changing. But guess what? It costs about 320 euro! Life-changing indeed. Fast forward a few months and a foundation version of said cream has been released which Guerlain sent it to me to try. Here it is: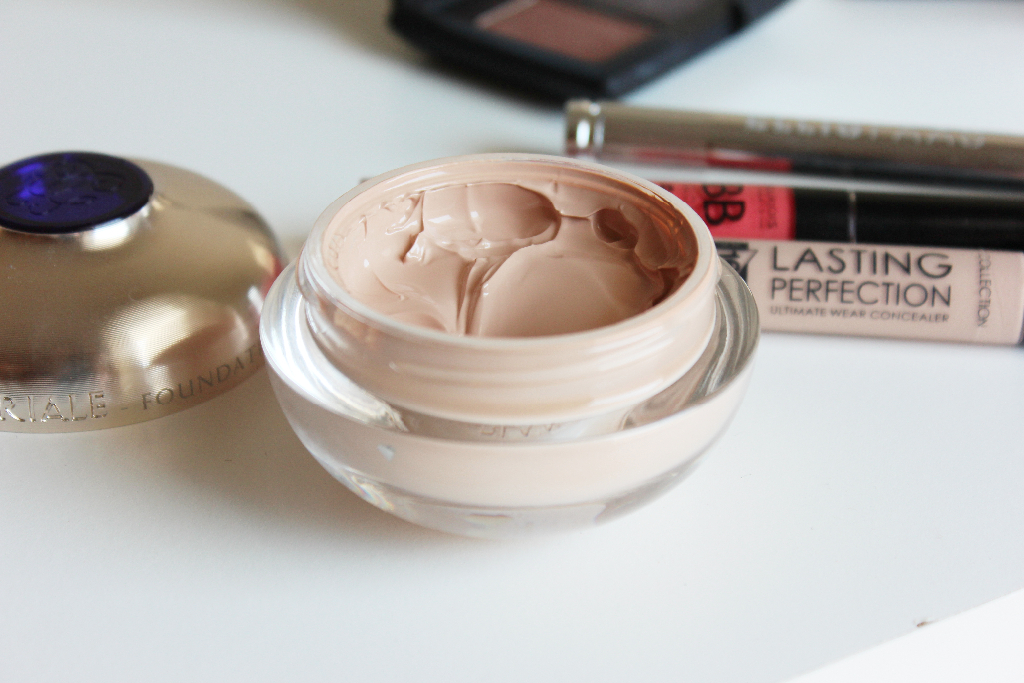 Saying that this is a luxurious cream is like saying that Santa doesn't mind delivering a few presents on Christmas Eve. I don't think that I have ever put anything of this quality on my face. Like, ever. It has a silky smooth texture and adds radiance to the skin as soon as it touches it. The formula however, will be greeted with horror by oily skin types – this is one for the dry to very dry brigade. I am ignoring this however, and slapping it on nonetheless. If you have dry skin, loads of money and you like fancy packaging then this is right up your street. And pick up La Creme too while you're at it!
Other new makeup:
Ellis Faas mascara. This is pretty damn good! Why haven't I read any blog reviews about it? Beautiful non-clumpy texture and it gives that feathered lash effect, know what I mean? Subtle volume and really defined lashes that don't flake or feel too coated! #fistpump
Lancome Sorbet de Corail blusher. Oh my lord. Beautiful doesn't even cover it. Who doesn't love a gorgeous suits-every-skintone coral blusher? Indeed.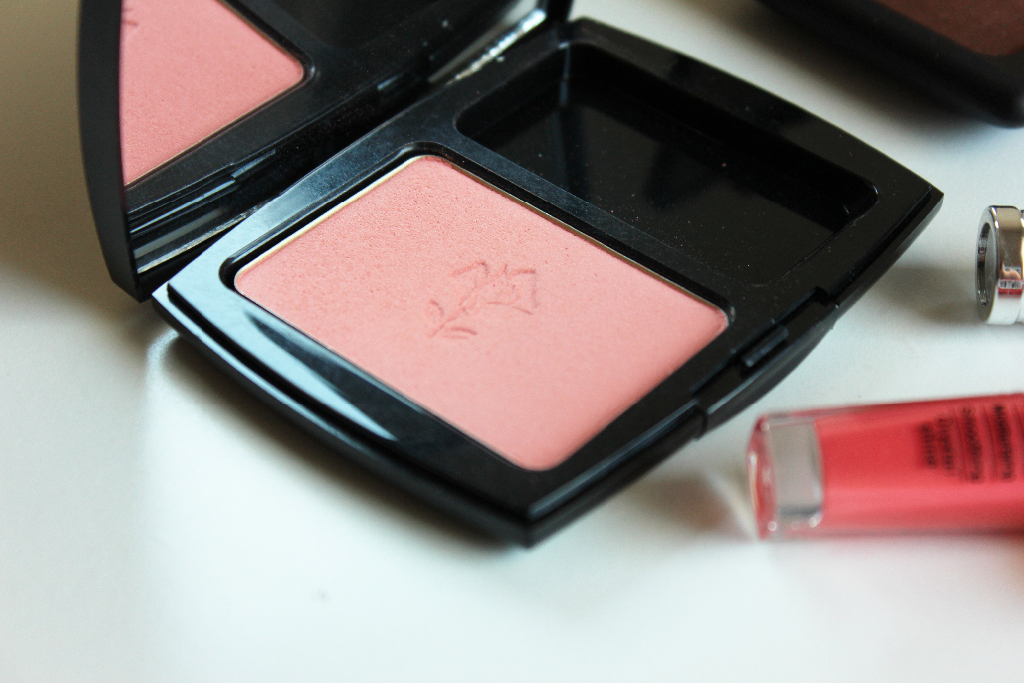 Here's everything on my face (along with holy grail Collection 2000 concealer and Bourjois BB gloss):
Look at my hair. You wouldn't know it's flithered underneath with greys would you? Anthony will be horrified when I visit him next week. I'm totally going to go red again, or er, ombre. Haven't decided yet but no doubt it will be the furthest thing from a root touch up and a trim 🙂