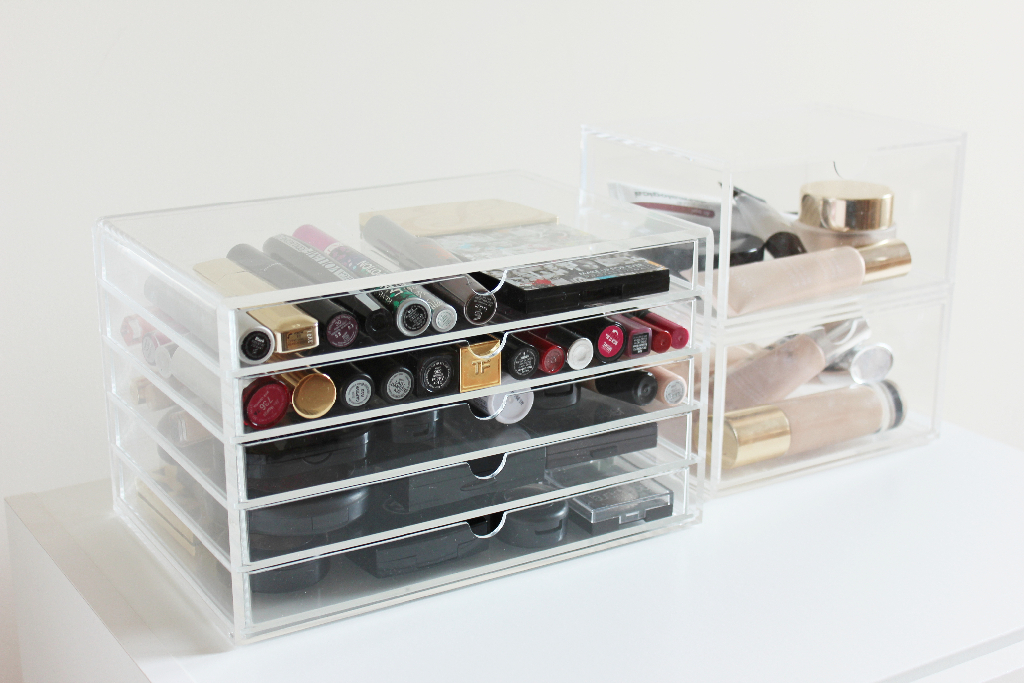 Over the years I have accumulated a serious amount of makeup. Probably too much if I'm honest. In the last two years however, I have really um, cut back (read: a slightly less excessive collection) and I think it's down to how I store it all.
I tried various bits and pieces from Ikea, plus acrylic drawer inserts for a makeup cabinet I used to have and mini wicker basket things but none of them really worked. They were either too naff, too difficult to clean or completely useless at actually organising stuff. So what happened you may ask? Enter Muji.
I've blogged about some of their storage before but looking back, my setup then wasn't all that either. I still had way too much stuff! Plus I broke the drawers when we moved house. Anyways, there is actually a point to this post – I think my makeup is now the most organised its ever been.  And it's because a) I spent some time reducing my collection to make it a bit capsule-y and b) I got some new storage from Muji that is very purposeful.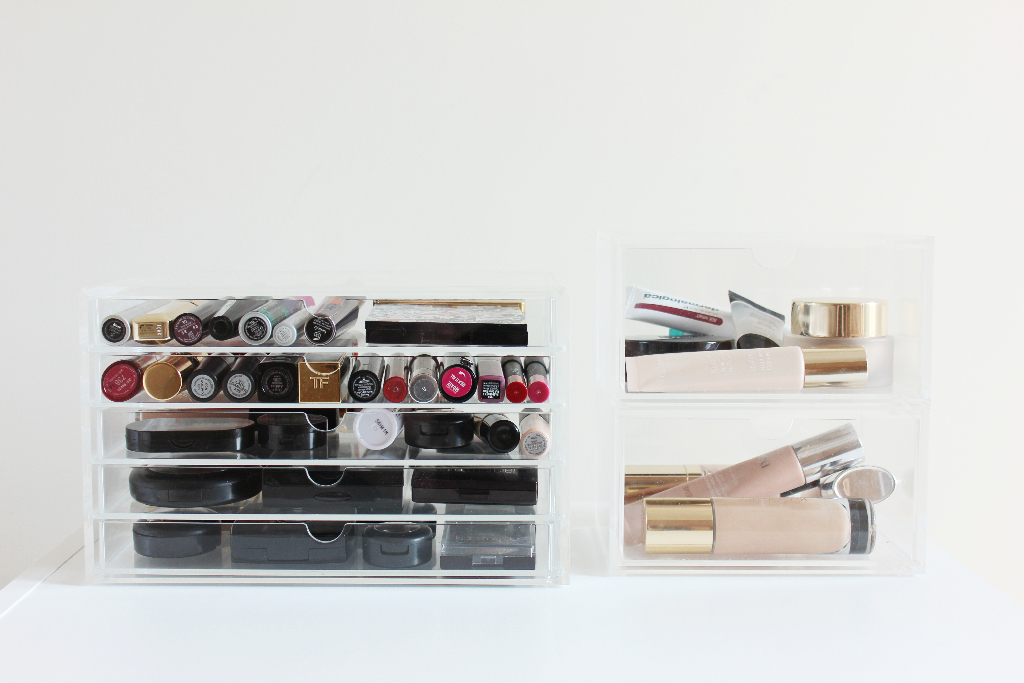 The main one is a five drawer acrylic box which holds literally everything and then two of the deep one drawer boxes stacked on top of each other. I use these for bigger items like foundation and primer.
I find them pretty sturdy and super easy to keep clean and let's be honest, they look kind of pretty. Looking at them now makes me want to buy more makeup!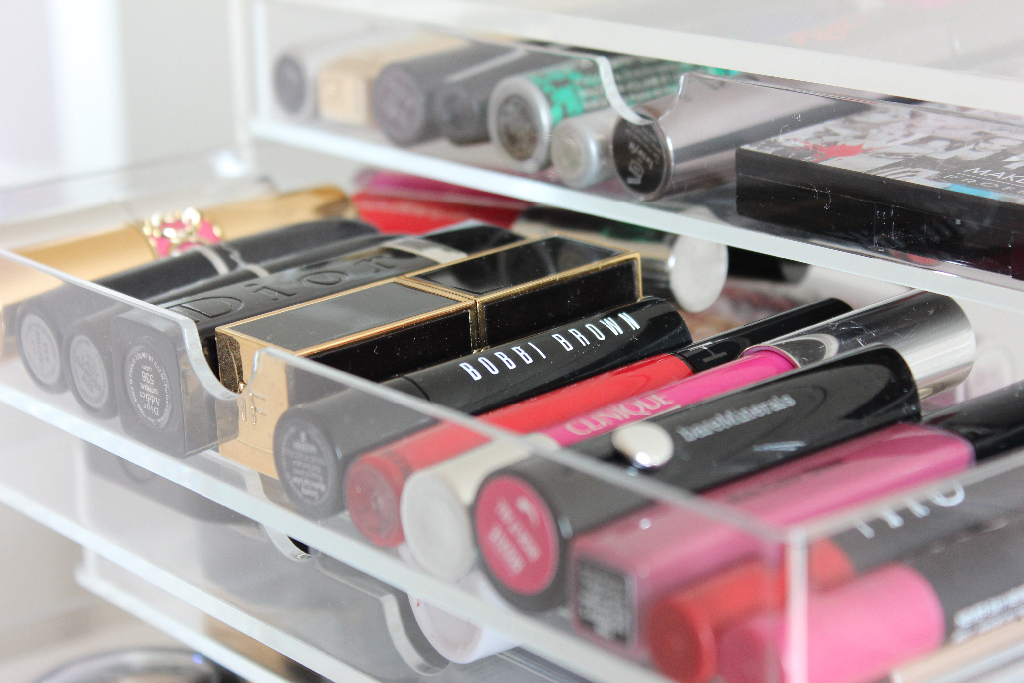 And that's about it really. Muji is available in Dubai from their huge shop in the Dubai Mall or online from www.muji.com.
In other news, today is my third day as a vegan. If anyone is remotely interested in knowing more about this and most importantly, what I'm currently stuffing my face with, let me know and I will happily whip up a long, rambling blog post 🙂
That's all for now!