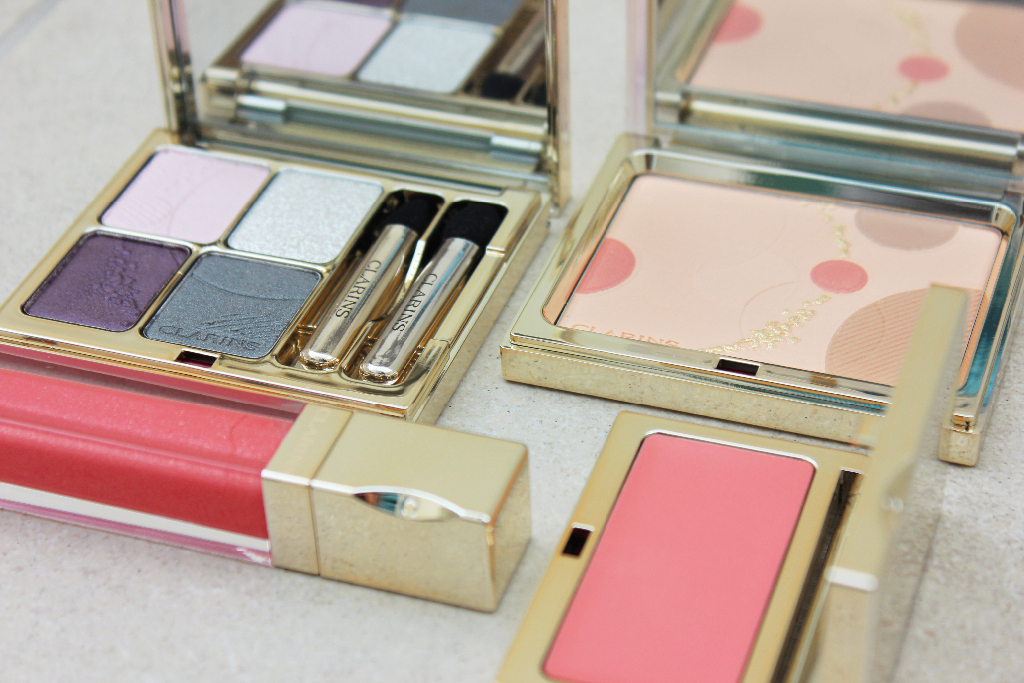 You know what I love? Purple eyeshadow. Honestly, I just don't wear it enough. And every time I wear it I think, 'I really need to make an effort to wear it more'.
I had one of these moments this morning when slapping the Clarins Vibrant Light palette on my face. It has the most beautiful, jewel-toned purple as well as a bunch of other nice shades and an insane white/silver which looks magical in the corner of your eyes.
The embossing on Clarins various palettes is so beautiful that you don't really want to use them at first. But then you just can't help yourself and dig in. That's what happened here. I took pictures before I began to dig so you could witness them in all their glory.
Now, on to the collection:
I like the Vibrant Light palette, particularly the purple and the white/silver shade. The green is nice but not as pigmented as the purple and the baby pink shade is a touch too grey to be used as a highlighter so I'm not really sure what to do with it.
The cream blush (I have it in Peach – there are three other shades available) is very, very nice. It has an unexpected texture, almost matte and feels quite velvety on the skin – no high shine finish here. It works best with a small stippling brush and builds up nice and slowly – a really good option for people who are terrified of cream blush.
The lip gloss is fab (shade 11 Coral Tulip), but then I already knew this as shade 02 Nude in the exact same formula is my favourite lip gloss of all time. Coral Tulip is a slightly tinted pinky coral shade, and I can see myself wearing it to work.
As always, the face and blush powder caused me the most guilt when I first used it. Look at the overlay! Insanely gorgeous. After two or three swipes the gold bits disappear and you're left with a matte peachy toned, every day blush. It's definitely nice but nothing to write home about.
Lastly – and it's not in the picture because I forgot to include it, the Instant Light Radiance Boosting Complexion Base.  If you like a subtle sheen to the skin and softly highlighted cheeks after applying foundation then you need this in your life. This beauty hydrates the skin, adds a subtle sheen, acts as a primer for foundation and looks amazeballs when patted on the cheeks after foundation. I absolutely love it.
And here's the eyeshadow palette, cream blush and lip gloss on my face. Say cheese!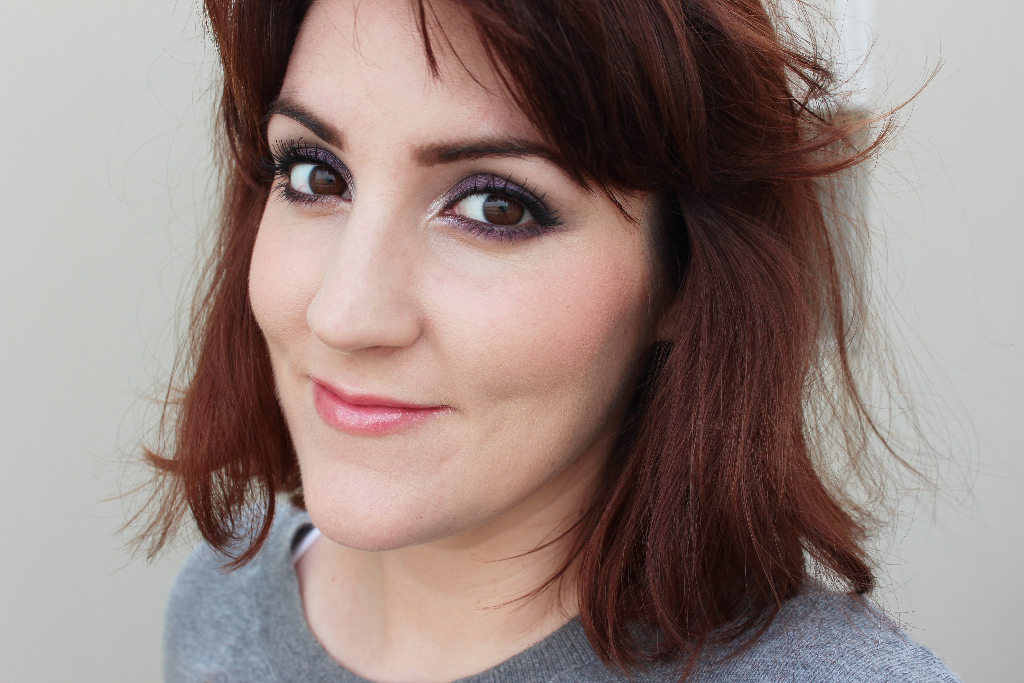 I'm also wearing YSL foundation, Guerlain brow palette, Maybelline gel liner, Bobbi Brown Smokey Lash Mascara and Make Up For Ever Full Cover concealer.
Hope you're all having a lovely weekend. Weekends in Dubai are Friday-Saturday so mine is almost over! 🙁