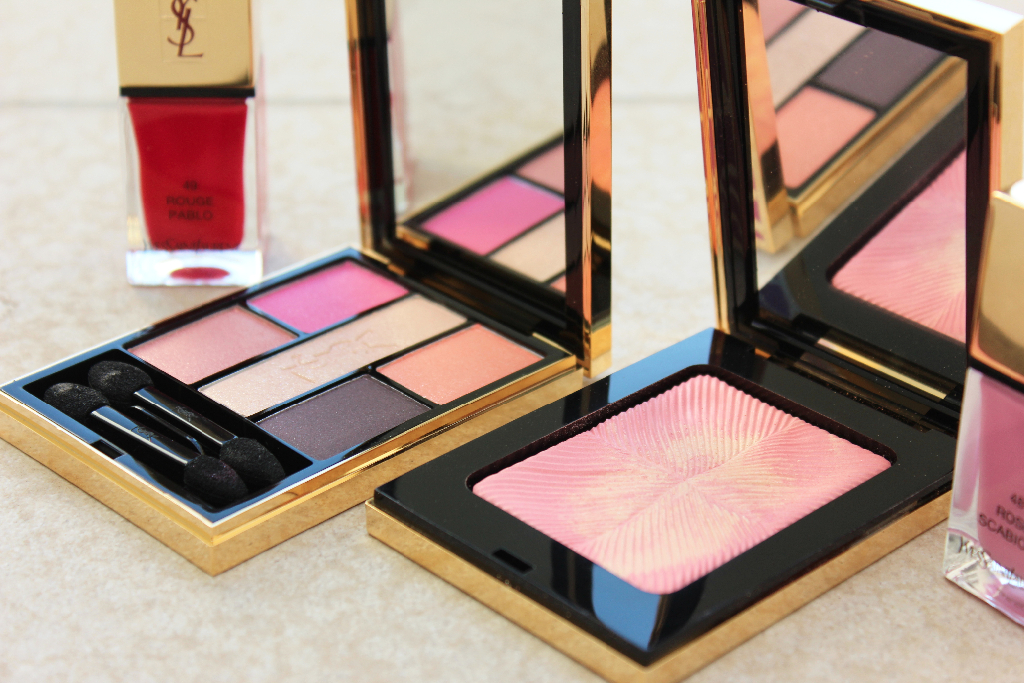 Oh my goodness. YSL have exceeded themselves once again with the launch of these delicious, delicious items from the Flower Crush Collection.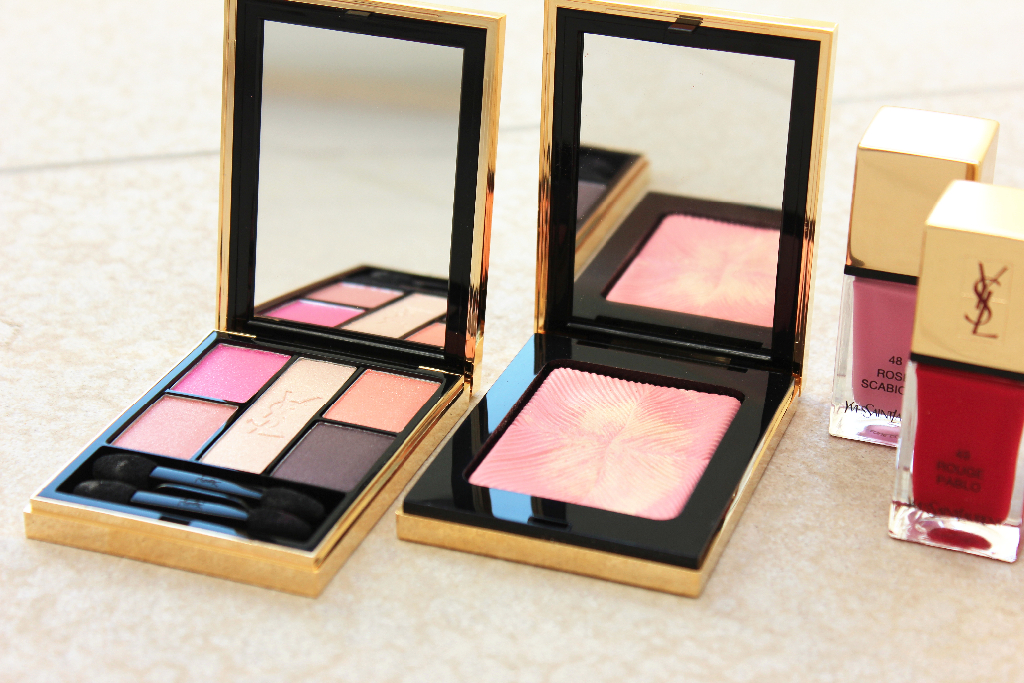 Look at the blush, the Flower Crush Palette! I literally gasped when I opened it. I'm not ashamed to admit that this was the first thing I slapped on my face (which was sans any other makeup – ha!). Although it's categorised as a blush, I would say it's more on the highlighter side of things delivering a gorgeous soft pink flush with a hefty injection of fine glitter.
The eyeshadow palette, Pivoine Crush, is nice too. Although the colours are quite poppy, the payoff is nice and sheer making them very wearable. My preferred combo is the bright orange all over the lid with a little bit of the dark brown shade in the crease and around the edges of the eye.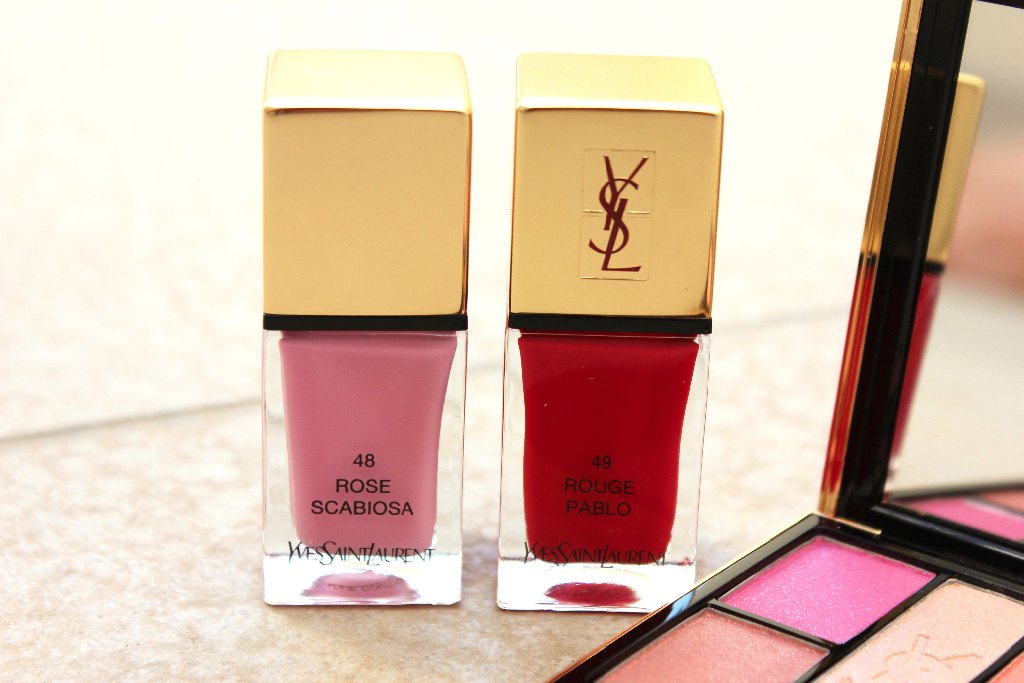 My favourite of the whole lot however, is the nail polish. For once, I love both of the shades equally even though they are totally different; Rose Scabiosa is a gorgeous, girly pink which I wore to work a couple of days ago. It stayed chip free and took two coats to set the colour. Rouge Pablo on the other hand only took one coat and screamed 'classic' as soon as I started applying it. It's a like an old Hollywood red, know what I mean? J'adore.
Here is Rose Scabiosa in action;
And Rouge Pablo;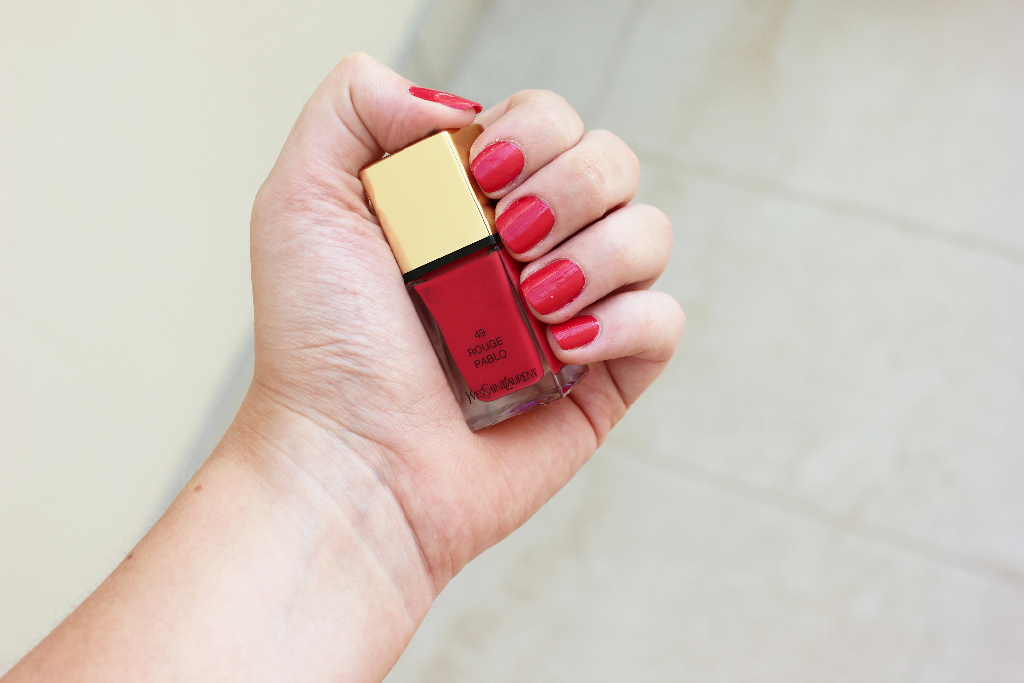 Gorgeous, right? And here's everything on my face;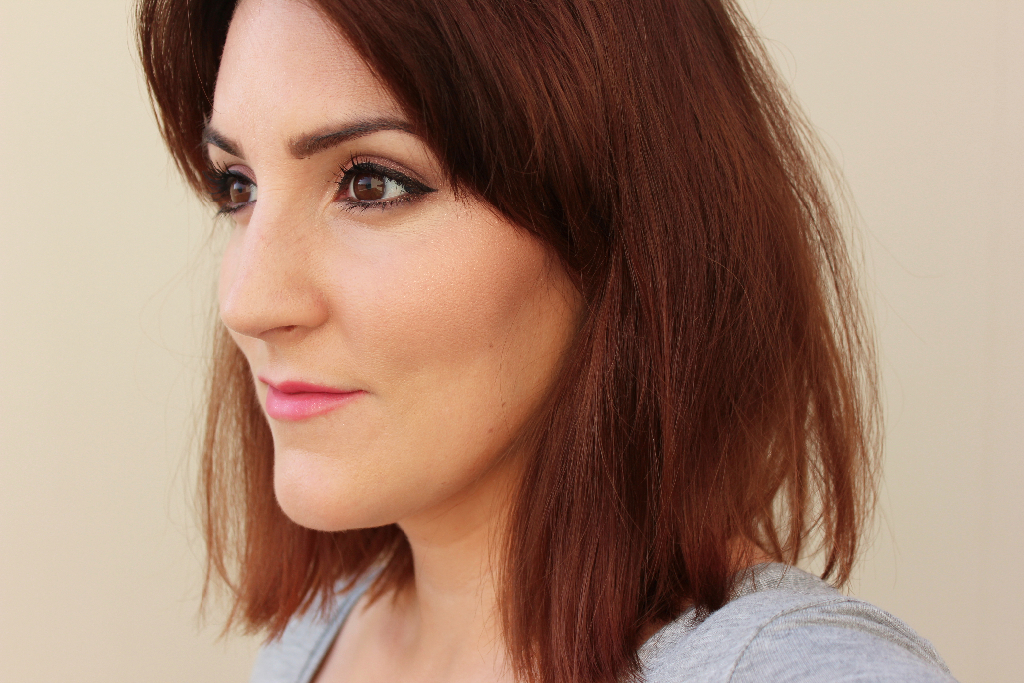 Overall, a totally beautiful collection with some really stand out pieces.
In other news, I've been getting a few 'you look so healthy/rested/glowing' comments lately. I'd just like to confirm that I am not in fact pregnant, I've just been hitting the fake tan big time! Cocoa Brown is my poison of choice… 🙂
Also, Seche Vite Top Coat has changed my nail related life. But more on that another time!
Hope you're all well 🙂