A few weekends ago we took ourselves off to Abu Dhabi for a little minibreak.
We stayed at The Rosewood on Al Maryah Island, a relatively new-ish development which includes, among other things, the fancy Galleria Mall and a beautiful long promenade. The Rosewood has only been open a year but lots of people are talking about it (mainly from a family friendly perspective) so we decided to give it a go.
It's impressive to drive up to, all sleek architecture and shiny everything but the welcome we got was even more impressive. Charlie literally took over reception while we were checking in and the staff couldn't have been nicer about it – smiling at him indulgently while he attempted to climb onto a huge sculpture… 🙂
We spent quite a lot of time in the hotel room, which is unusual for us – we're generally straight out the door trying to entertain our little ball of energy, but this time was different because the room was so family friendly. All the furniture was safe and sturdy and rubber edges had been carefully placed around the room on sharp bits, the kids TV options were brilliant, there were no ornaments for Charlie to abuse and best of all, a basket of fresh fruit and sweet treats in the shape of animals had been left in the room for him to munch on. Which he promptly did, in the bath…
He was pretty keen on the bath in general and regularly hopped in and out of it to watch TV.
There was also a toddler bed and a goodie bag for Charlie which included a cute little teddy. Aside from the fact that this was such a ridiculously cute gesture, this kind of attention to detail to guests with kids in tow makes me want to cry. You know when you stay in a place and they just completely get the family thing? That's what was going on here. They just got it. Adrian and I were so relaxed I can't even tell you. Mind you, so was Charlie.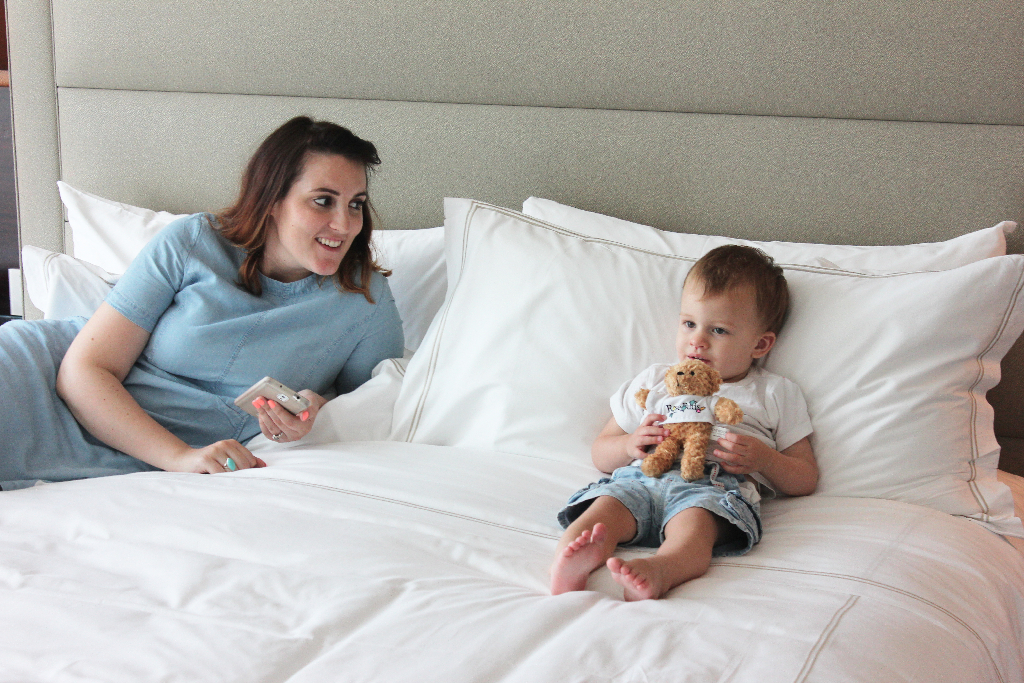 I fell asleep, checked emails and pottered around the room and all the while he relaxed on the bed watching cartoons and gripping onto his new teddy for dear life.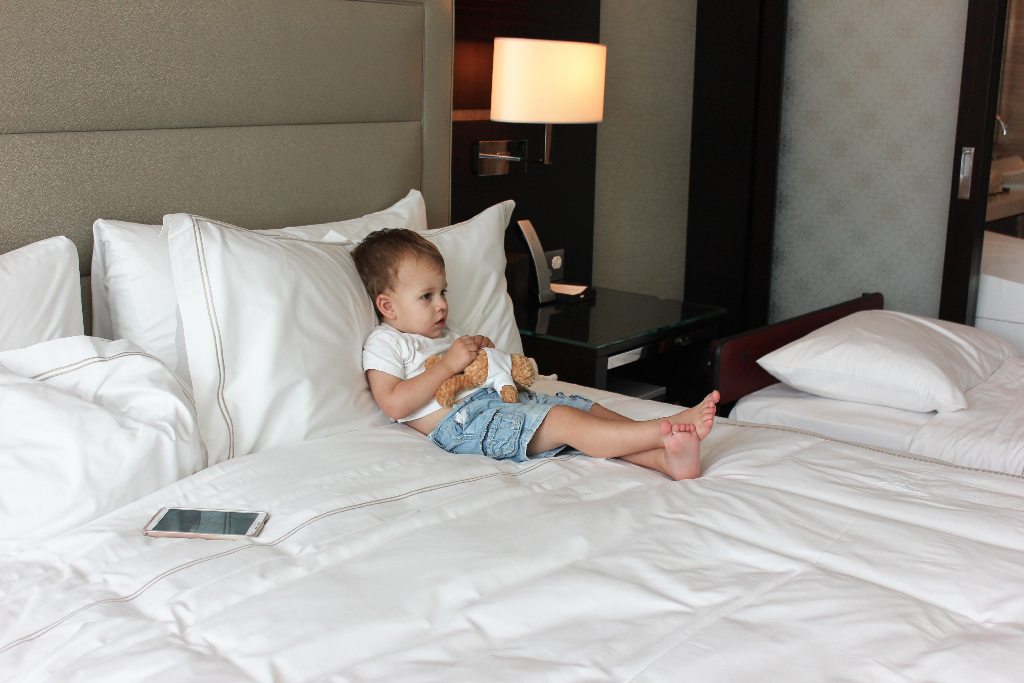 Actual hours passed by and he stayed like this. It was hilarious! He eventually snapped out of it but only because his tummy was making noises louder than the TV. We headed off to the much-buzzed-about Rosewood Friday brunch and as expected, it was pretty damn good; lots of food, bubbles for mum and dad, a kids brunch room complete with little chef outfits, donut decoration activities and amazing staff who didn't mind bread rolls whizzing passed their heads 🙂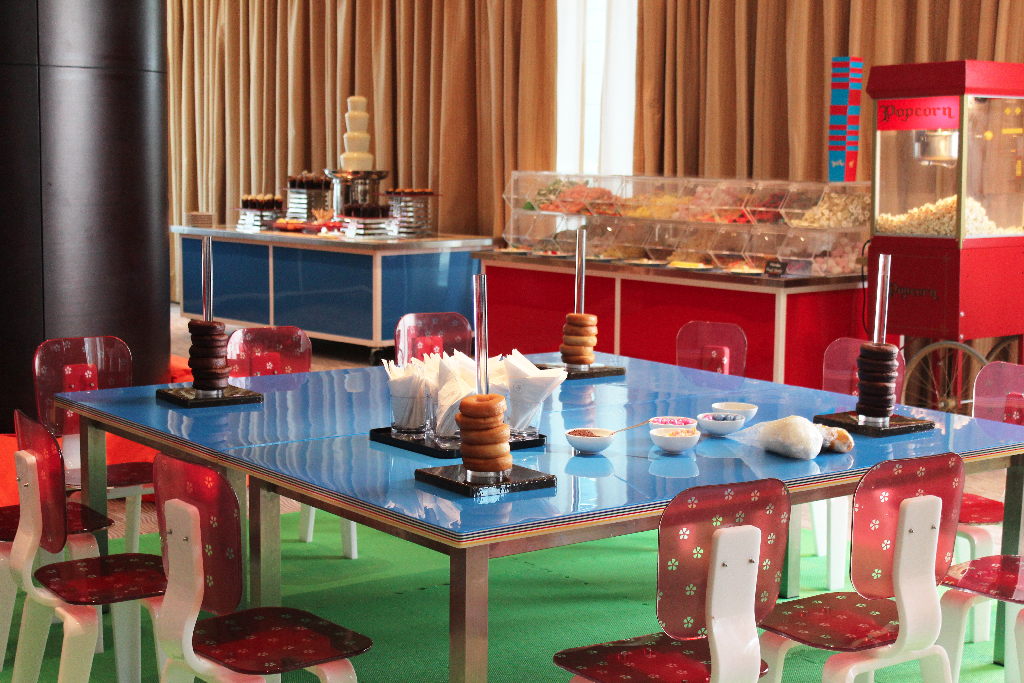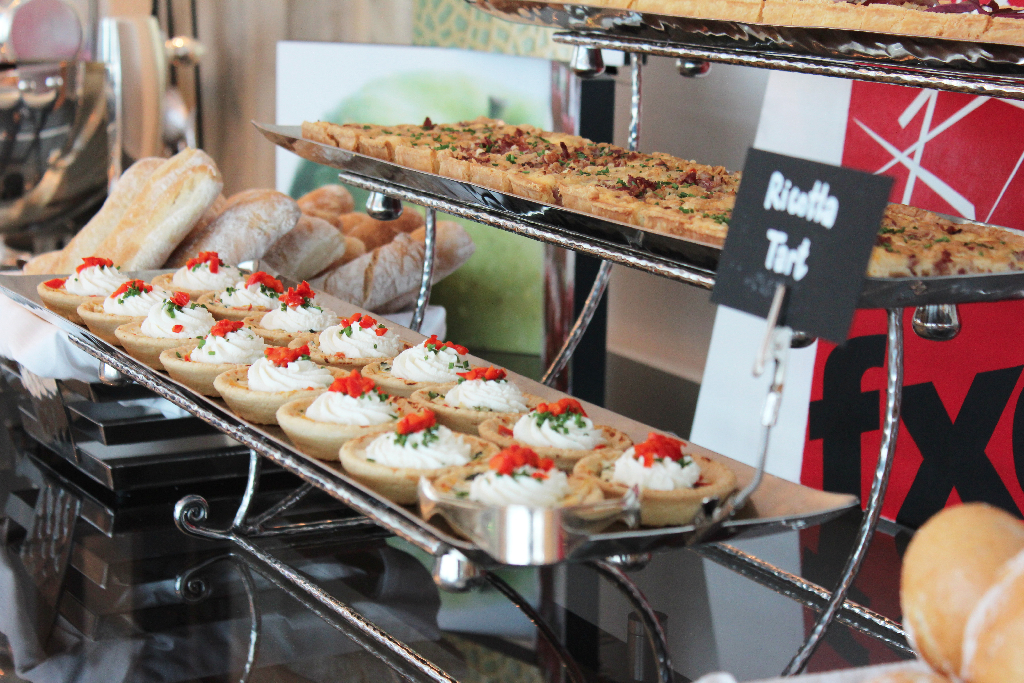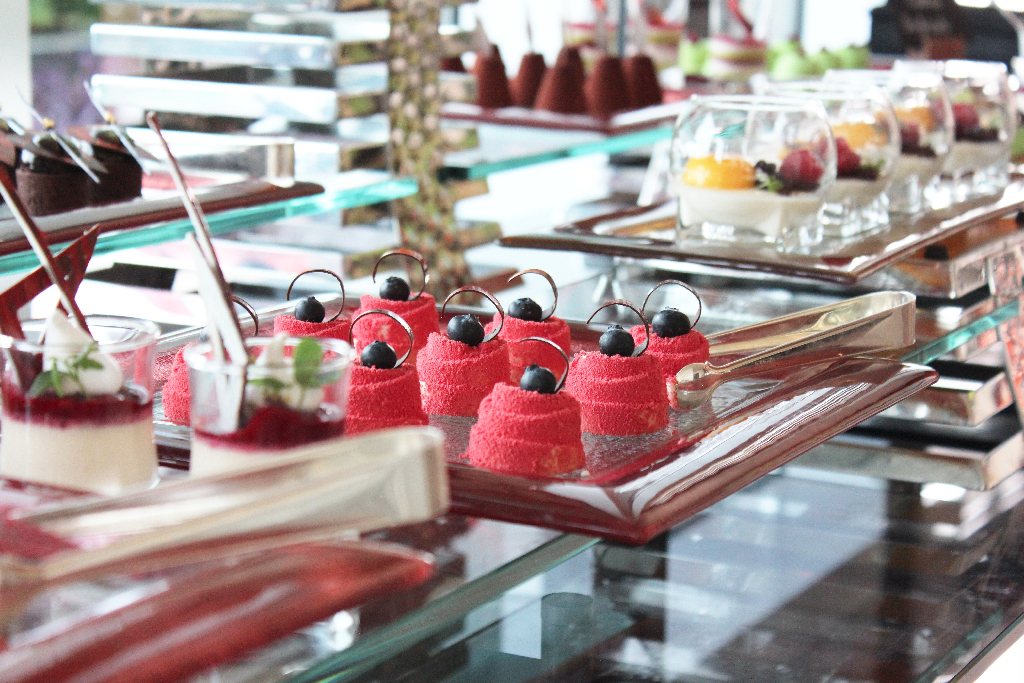 The desserts in particular, were sensational.
After brunch we went back to the room for a little siesta and then took ourselves off to the pool for a few hours. It was a decidedly posh affair at the pool as it's more of a Ibiza-type deck on the side of the hotel with lots of comfy lounges and champagne coolers everywhere but Charlie didn't take a blind bit of notice, he was all about the water fountains.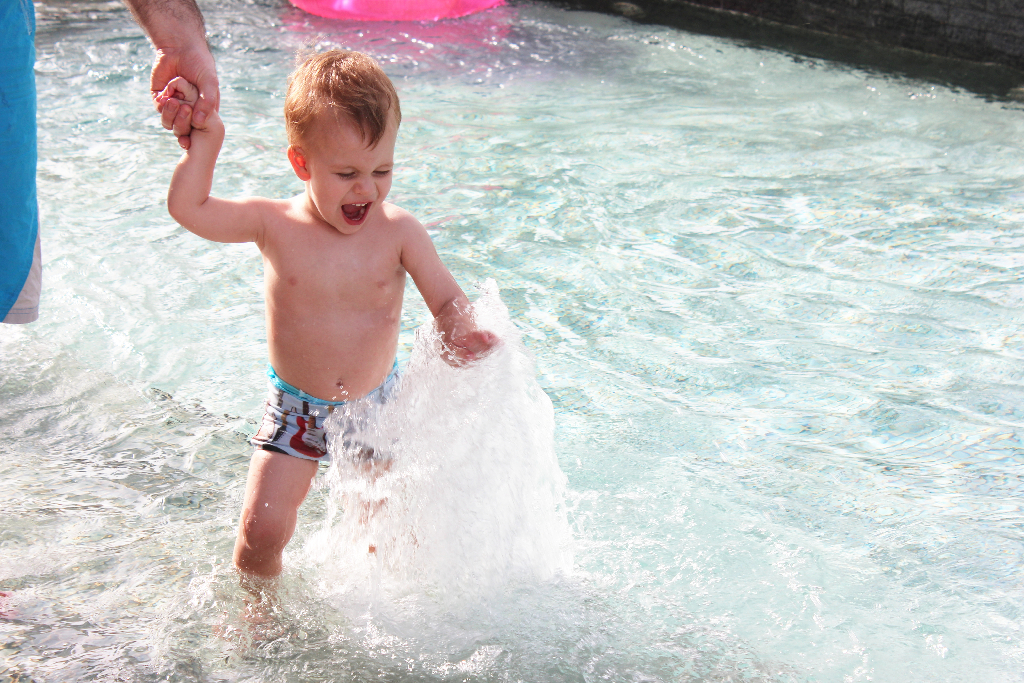 I did quite a bit of vlogging at the hotel so you can see the brunch up close and what our room was like from about minute seven onwards.
All in all, it was one of the best mini breaks we have ever had. We're still talking about it now and planning another break there over the summer as it was just so relaxing. Who knew that was possible when you have a toddler in tow? I certainly did not!
If you live in the UAE and you have kids, The Rosewood is brilliant for a quick getaway and it's not massively expensive either, plus they have great deals for kids. We're off to Fujairah this weekend for more of the same and I fear it just won't be as good… watch this space! 🙂