This is yet another limited edition collection from MAC already available in the US and hitting the rest of the world this month. The promotional image sucked me in a little bit, all pretty and er, natural with neutral tones. I decided to try out two of the mineralize eyeshadow's because as you all know, eyeshadow is my downfall. Sadly, I think I made an error as my boat is definitely not afloat.
There are six mineralize shadow's in the collection, as well as a range of blush, lipglass and lipstick. I opted for two of mineralize shadow's; Daylight (below left) and In The Sun (below right).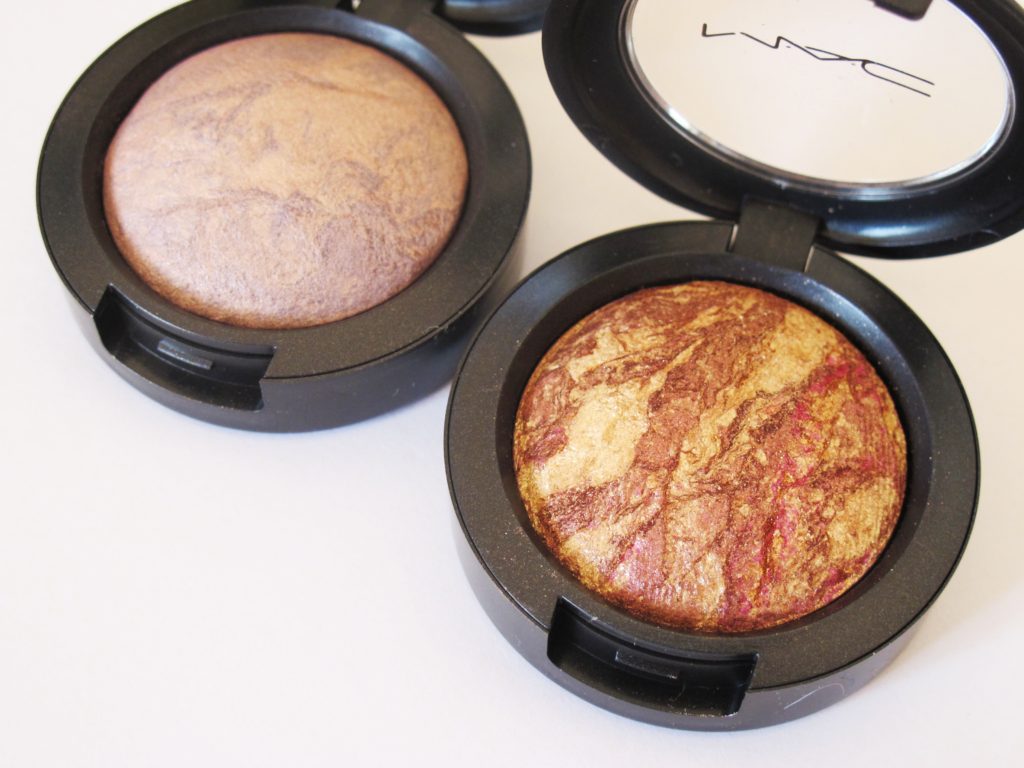 I'm not really sure why these two took my fancy, but then again is there any rhyme or reason when it comes to choosing mineralize eyeshadow's? It normally goes something like this; 1. Idly browsing in MAC 2. Spots mineralize shadow's "Oooh" 3. Sold.
Daylight is a shimmery pale lavender suffused with deep purple veins, although you can't really see them in the above picture. In The Sun, which initially I thought I would love, is a melange of pink, rusty gold and yellow gold. Here are some swatches below so you'll have a better idea.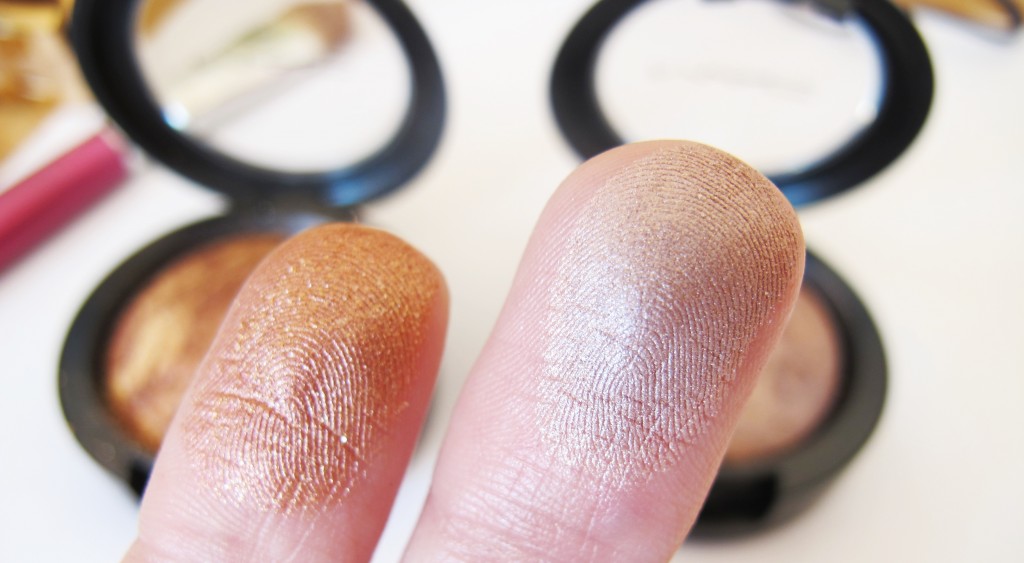 They're just not doing it for me. Although the swatch above looks quite solid, I found them to be a little bit chalky and they don't apply intensely enough for my liking. This might sound shocking, but this might be it for me and eyeshadow's (MAC one's anyway) – I just don't get really excited about them like I used to. I think I need to concentrate a bit more on blush and lipstick, as I'm in more of a rut where these are concerned…
What do you think? Will you be checking out this collection?