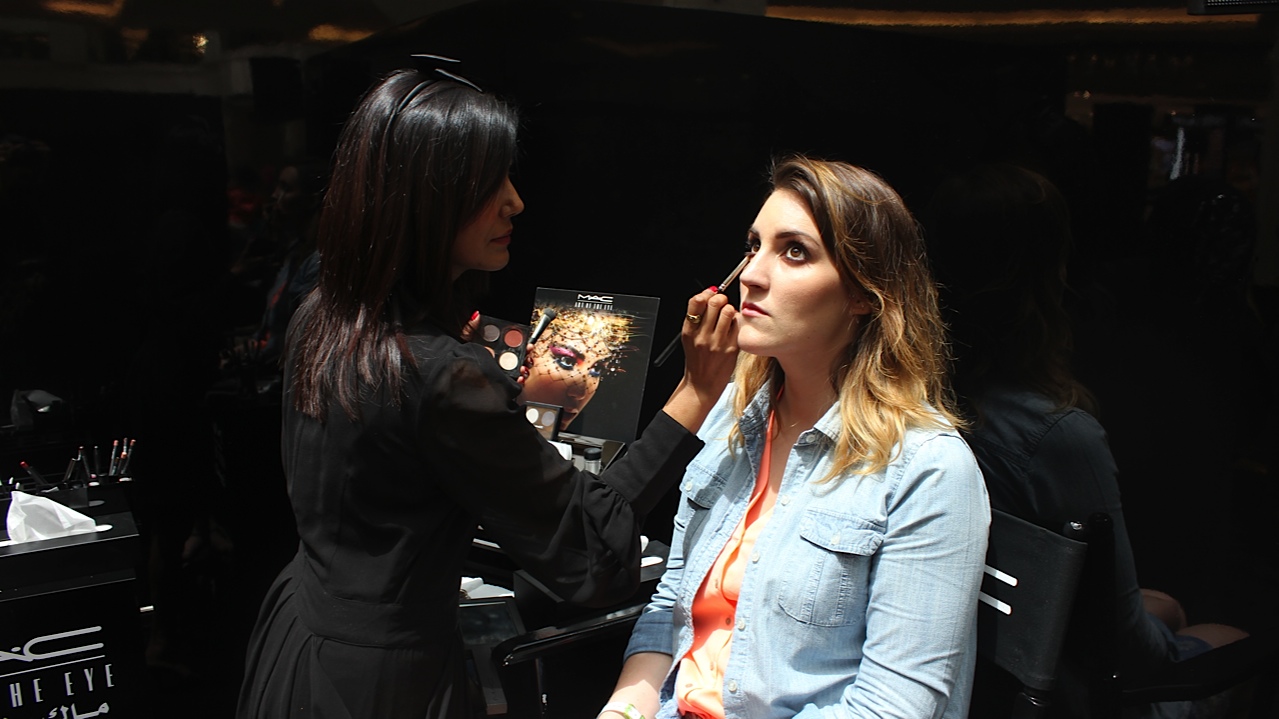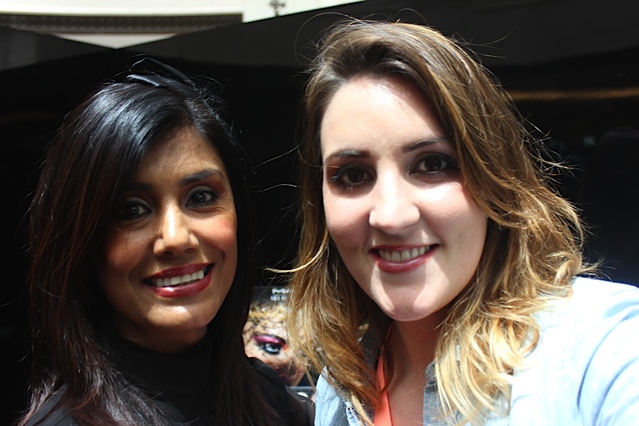 The much-anticipated MAC Art of the Eye Collection has just arrived in Dubai. The collection was created with the Middle East market in mind and focuses entirely on the beauty of eye makeup and it's transforming abilities. There are two palettes in the collection; Masat Al Lail, the darker of the two with black, smoky blue, grey and platinum silver shades and Rimal Dahabia, a more neutral palette with beige, burnt copper, peach and muddy brown shades. There are also a couple of really vivid standalone shades, chromagraphic pencils, dark brunette eyebrow gel, reflects glitter pigments, kohl eye pencil and blue and black mascaras.
I was drawn to the neutral Rimal Dahabia palette as it has the kind of shades I love and there's enough variety in there to create a whole host of different eye looks. I recently dropped into the activation stand for this Collection at Mall of the Emirates as MAC invited me in for a mini makeover and a quick chat with the lovely Vimmi J, MAC regional artist for the Middle East and India. She created a really smoky, yet very soft eye using the Rimal Dahabia palette, Teddy kohl pencil on the inner and lower lashline and smudged the kohl black liner on my upper lash line. MAC very kindly gave me a sample palette of Rimal Dahabia and the dark brunette eyebrow gel to take home but of course I still rushed into MAC afterwards to pick up some more products as I loved the look so much. Teddy kohl pencil might just be the most beautiful eyeliner I have ever seen. Are any of you guys using it? It's a soft chocolate brown with slices of gold running through it – totally amazing!
If you would like to go check out the collection and get your eye makeup done, the activation stand is open in the North Galleria (just in front of Harvey Nichols) until Tuesday May 28th. Vimmi will be there dishing out tips and tricks and participating in live demos using all the different products.