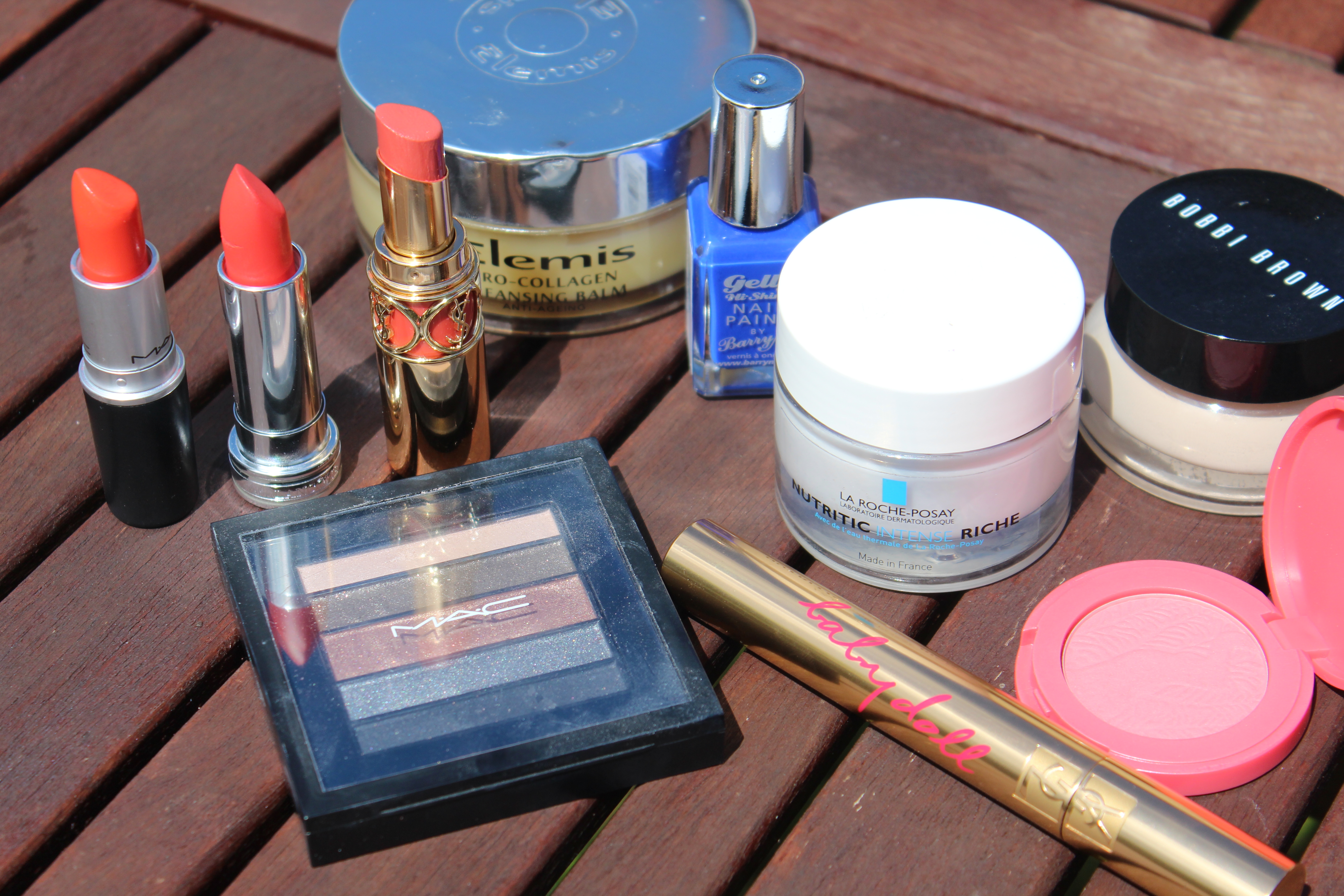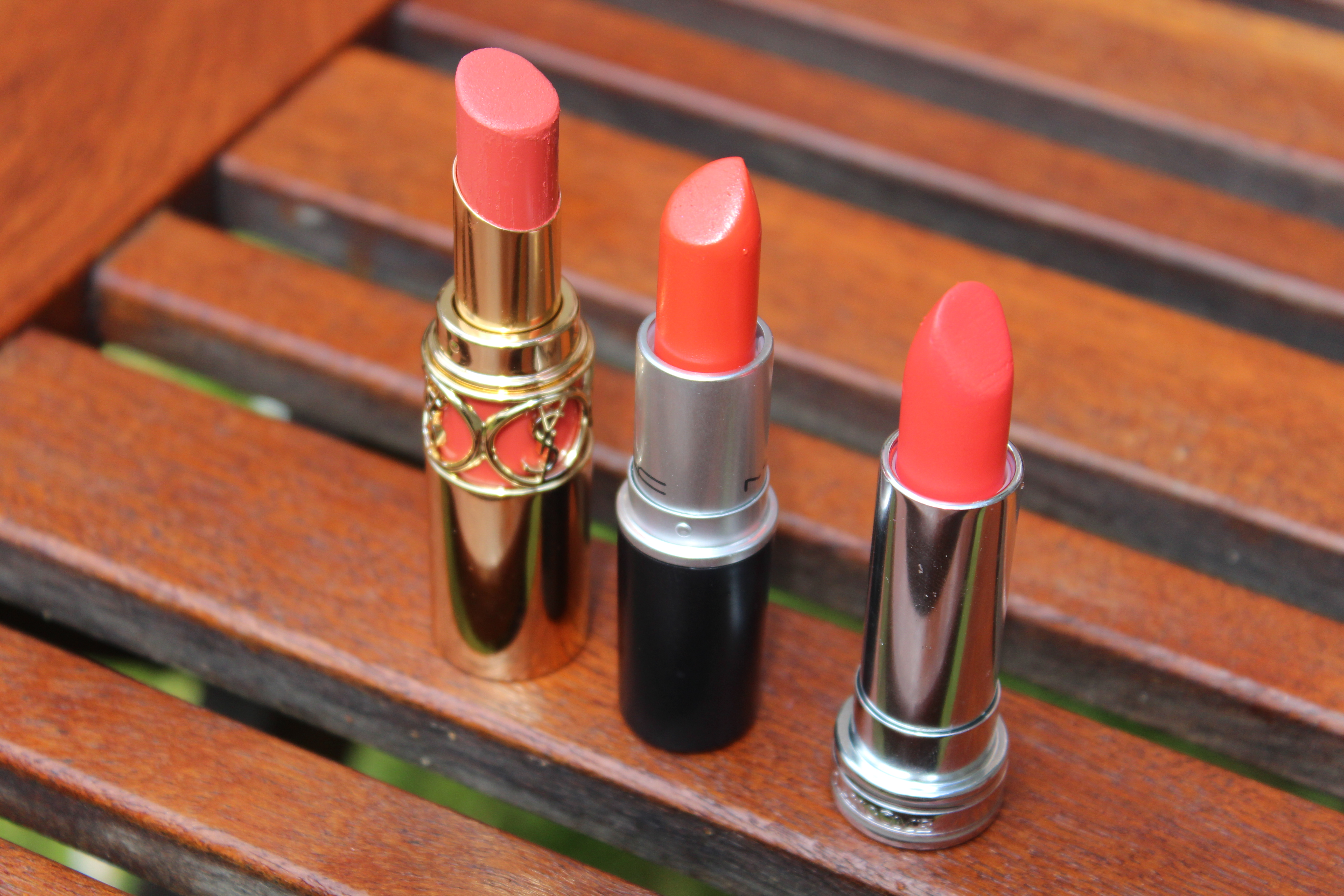 This month I'm doing something a little bit different. Instead of posting my monthly favourites on here or doing a video I decided to do a swop with lovely Sinead from Viva Adonis. Here is her take product-wise on the month that's been.
* * *
I would describe the weather in Ireland as "flat". It fluctuates only slightly between warm and cool, wet and dry so, unfortunately, I don't get to change my beauty routine up too much with the seasons. However, when Simone suggested that we share our Current Favourites as our inaugural blog swap, I was able to immediately put my hand to a few products which have been mainstays in my daily routine over the last number of months.
Like Simone, I am a skincare junkie and, for reference, I have normal skin that is generally quite clear. Two skincare products which have been absolute heroes over the last few months are the Elemis Pro-Collagen Cleansing Balm and the La Roche-Posay Nutritic Intense Riche. The Elemis balm is amazingly luxurious, smells incredible and melts away every trace of make-up; yes, even waterproof! The La Roche-Posay Nutritic Intense Riche moisturiser became my Holy Grail moisturiser after almost the first use. Incredibly rich and soothing, it is perfect for all skintypes as it nourishes, repairs and hydrates the deeper layers of skin.
For me, summer is all about a light, dewy base. I have been loving the Bobbi Brown Tinted Moisturising Balm for day-to-day wear as it gives good coverage but, leaves skin looking fresh and glowy. I'm a huge fan of coral shades for summer and have been loving the Tarte Amazonian Clay 12H Blush in the shade Magic. Unfortunately this peachy pink shade was limited edition last year but, similar shades I love and recommend include MAC Fleur Power and Milani Luminoso!
Keeping with the coral theme, I have been having a serious love-in with the more orange-toned corals when it comes to my lips. A single slick of a bright, super pigmented lippie can transform even the most neutral make-up look and I find that this shade really brightens my face and helps me look more alive and awake! My top three picks at the moment are MAC Neon Orange, YSL Rouge Volupte in Orange Shiver and Lancome Rouge in Love in the shade Miss Coquelicot.
Having been a bit underwhelmed with MAC's recent collections, I was surprised to find myself loving the incoming Veluxe Pearlfusion eyeshadow palettes. The formula is brand new to MAC and is buttery smooth and full of pigment. The five complementary shades in each palette make doing eye looks absolutely foolproof and this has been a staple in my make-up bag all summer. Another relatively new release and notable favourite is the YSL Dolleyes mascara. New to the brand's line-up of Faux Cils mascara, Dolleyes creates full and thick lashes. I strictly reserve this mascara for nighttime as it is very dramatic but, it's creates an effect like no other!
Finally, I'm almost as obsessive about nail polish as I am about skincare and lipsticks so,  I know a polish is really special when I remove it and reapply straight away. That's what Barry M Gelly Hi-Shine in Blue Grape is for me at the moment. If you can't get your hands on this particular polish, I know Bourjois and Nails Inc both do similar shades of bright, almost electric, cobalt blue. LOVE.
Check out Sinead and Dee's blog here