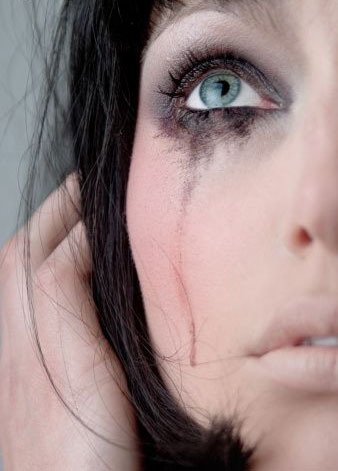 Question from Ebony.
We all hate when mascara leaves marks and smudges under our lower eyelashes. It's a very common annoyance that most of us experience. Often, it happens because the mascara formula is too wet, the weather, oil in your skin and many other factors. Fortunately, there a couple of things you can do to help keep it in place.
Always prime the under eye area as well as your eyelid. Try a silicone based primer like L'Oreal Studio Secrets or Clarins Perfect Base and gently pat a little bit under your lower lashes. For an extra bit of hold, lightly dust some translucent powder over the primer.
A waterproof mascara is always a good option to combat smudging. If you would prefer not to use waterproof mascara, then opt for a mascara that has a quite a dry formula. This will result in less movement and smudging. Benefit Bad Gal Lash is a good option or Rimmel Lash Accelator. The downside to dry mascara's is that they go off very quickly, usually at the 3 month mark although most of us will be on to our second at this point!