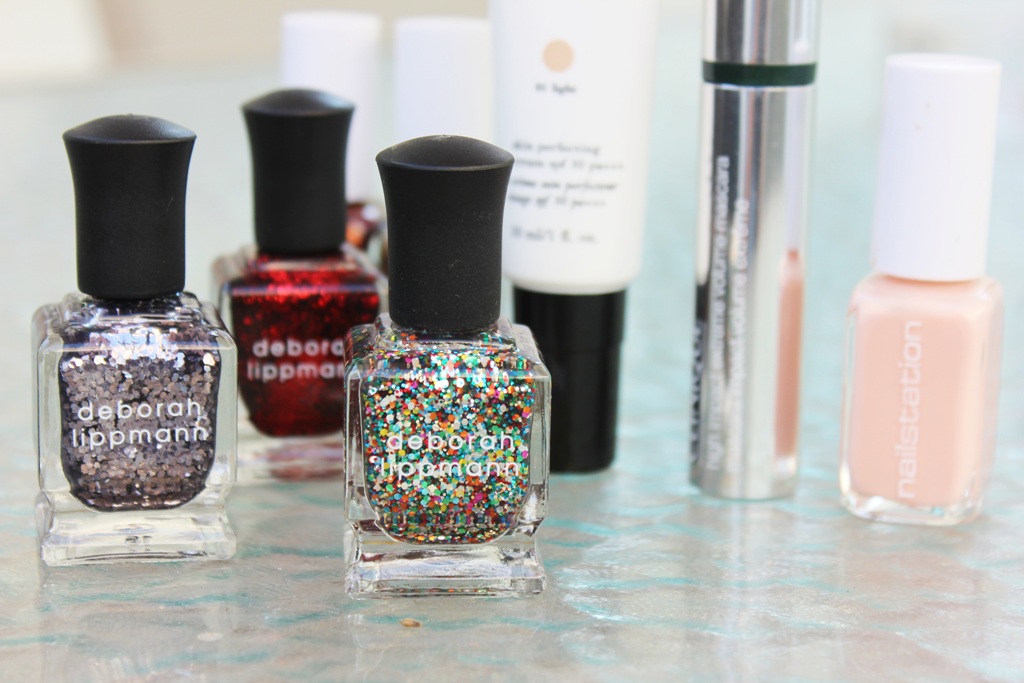 Yes, I have completely lost the run of myself. I now have more glitter polishes to my name then is reasonable for one person. Do I feel bad about it? Absolutely not. Have I spent the best part of the last 7 days coming up with new and groovy glittery nail designs? Yes! Who knew such immense happiness could be derived from sparkly chemical goodness in a bottle…
After my long sorry saga with Deborah Lippmann polishes (Can't get them here, House of Fraser won't ship here, had to have them shipped to UK and then flown over here with friend of mine bla bla bla) I decided I absolutely did not need any more glitter in my life. I mean, just look at them! They are absolutely deliciously amazing!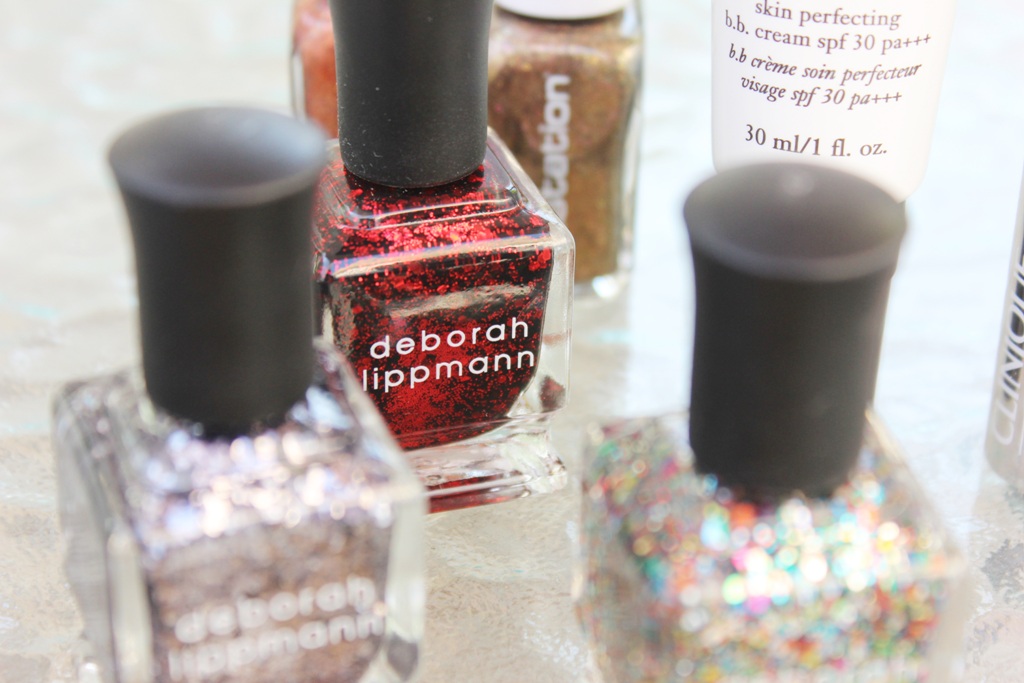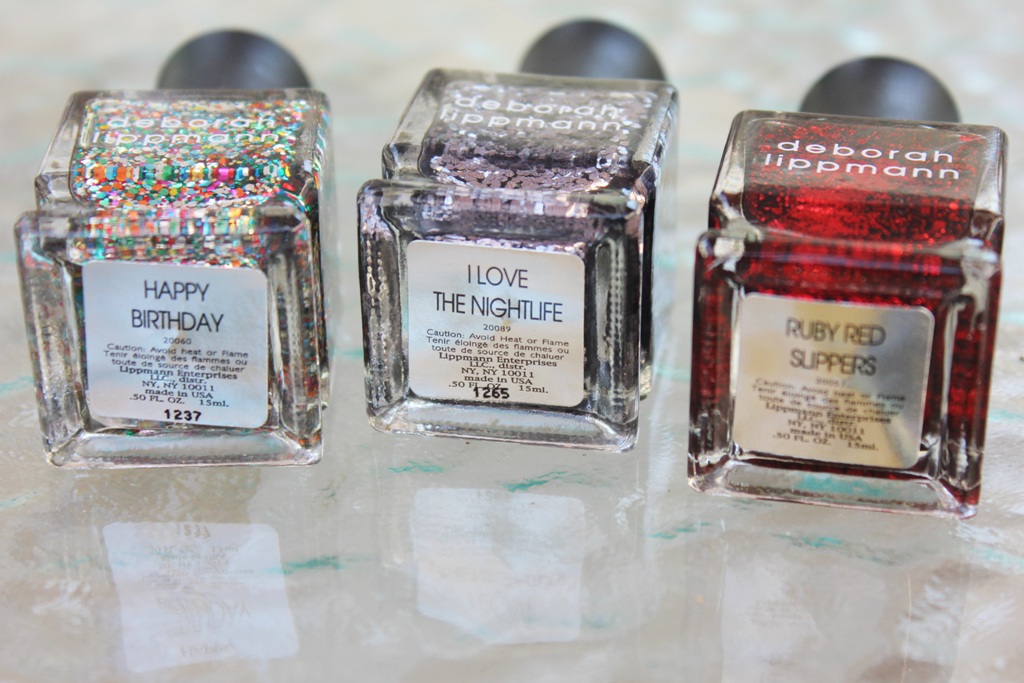 But then again, how can one decide one doesn't need any more glittery polish when one lives a mere stones throw from Nailstation? The answer to this is one can't stick by her decisions because one has no willpower. Here's why, in pictures…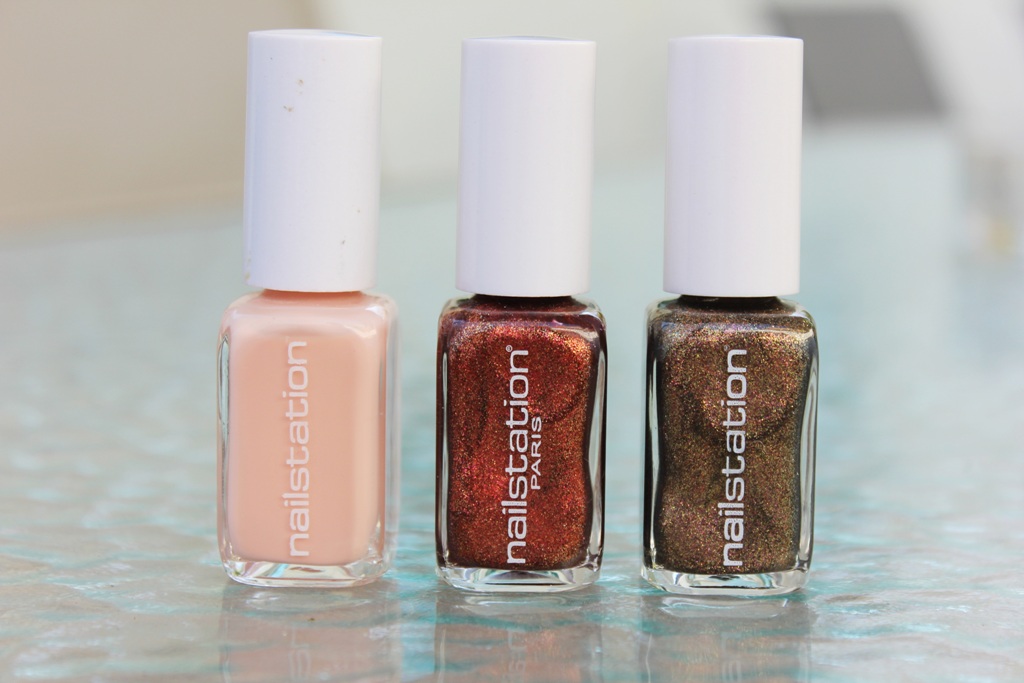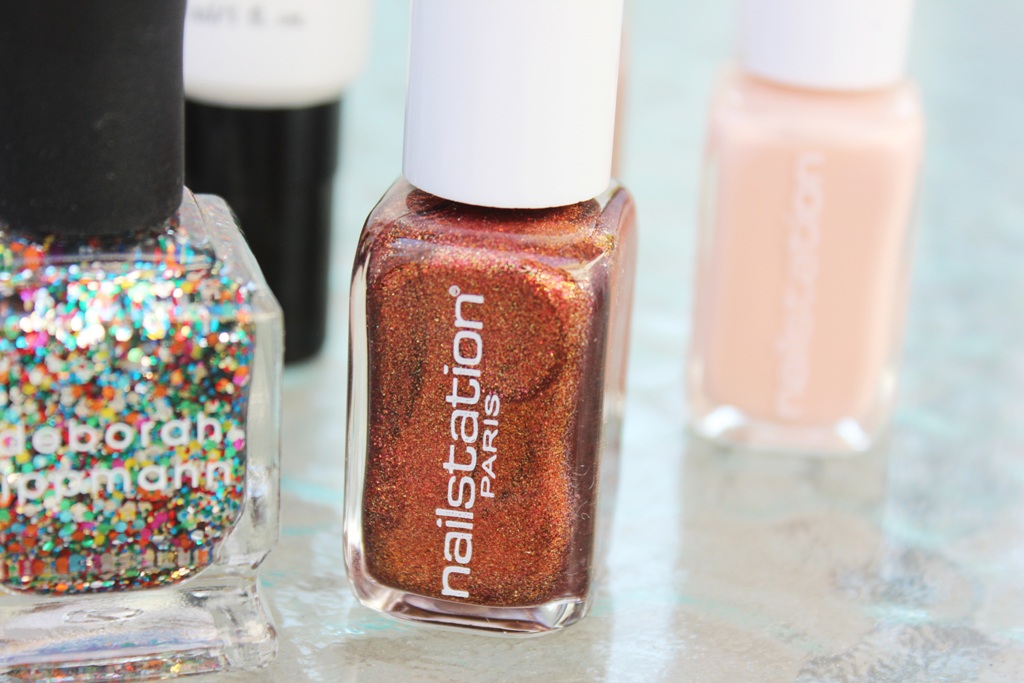 I nearly blinded myself by wearing Socialite yesterday. It's so amazingly sparkly you just wouldn't believe it. The most delicious smooth melange of gold and burnt orange and more gold, two coats and it's like Christmas on your fingers. Obviously, they're not all glittery. I did pick up Body Talk, the most perfect peachy pink that ever existed. Amazing on its own and even more amazing with glitter (what else) layered on top of it.
The only downside to my recent glitter shenanigans is that it looks like someone smashed a nightclub glitterball in our house. It's literally everywhere, but what about it! Tis' the season and all that… In other news, two new beauty products have made their merry way on to my dressing table in the last few weeks. Philosophy's BB Cream and Clinique High Impact Extreme Volume Mascara. Both products worthy of a little rave.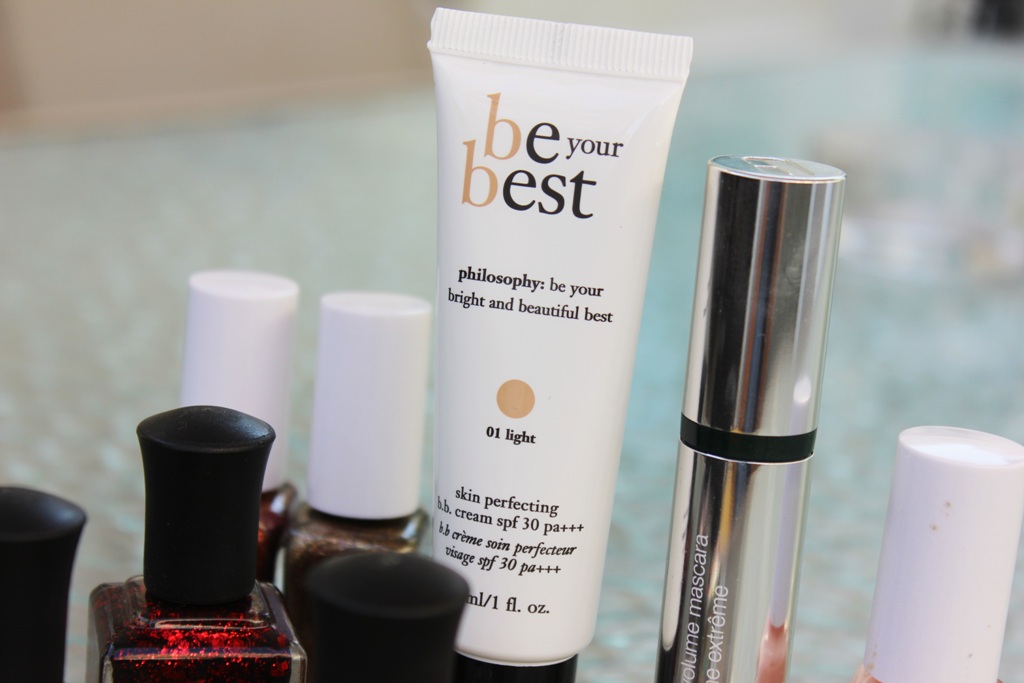 Philosophy's Be Your Best BB cream is quite thick and has a deep hatred for stippling brushes. The best way to apply it in my opinion is with your fingers as it thins out and works its way into the skin perfectly leaving no lines or marks. The coverage is impressive and closer to the full side of things, it smells very pleasant and has serious staying power. The SPF of 30 is also a welcome bonus but as ever, the shade range on offer (Light or Medium) is disappointing. The packaging also gets a big thumbs up, a lovely hygienic little pump dispenses the perfect amount and doesn't splatter everywhere.
The new mascara from Clinique is also floating my boat. Super gorgeous sleek packaging aside, it's one of those wet formulas that actually works and doesn't smudge or flake. I wouldn't say its extreme volume as per the product bio, but rather 'pleasing volume' with nice lash separation and thickening action going on. The brush is great and grabs every lash when you push it right into the roots and did I mention I love the packaging?
Phew! Now that I've completed this epic blog post I'm off to have a cup of tea and watch more Homeland. I found the last episode rather slow with not much suspense/action so I'm hoping for some edge-of-your-seat stuff from this one (episode 7) and maybe a bit of romantic action from Brody and Carrie. FYI, I'm a little bit in love with Brody… *swoons*
That's all for now!