Before I get into this post I just want to say that obviously, I'm alive! I haven't fallen off the face of the earth, I've just been really busy with work and as a result, my usual blog and YouTube activity levels have dropped. I'm planning to get a few posts and videos up this week though, so keep your eyes peeled…
Anyways, back to it. A few weeks ago, the lovely people at Clarins Middle East invited me down to their boutique in The Dubai Mall for a pamper session. As I was feeling a little bit on the exhausted side and with highly irritated, very upset skin I couldn't accept the invitation quickly enough. My appointment was for 7pm on a weekday so unsurprisingly, by the time I finished work and headed over there I was totally shattered. My energy levels were boosted quite quickly however, by a fabulous 45 minute facial with the Clarins in-house skin specialist. Before she started, she examined my skin and told me that it was quite dry and dehydrated, asked me what products I used, how often and so on. She was incredibly thorough and knowledgable, and based on my answers the facial prescribed was soothing, hydrating and extremely gentle on my sensitive, stressed out skin. Yay!
Although I didn't fall asleep during it, I could barely get off the treatment bed at the end I was so blissed out! I then dragged myself out to the makeup area where a full face of slap was applied by their lovely makeup artist. She created a beautiful smoky eye using Clarins Autumn 2012 Collection and beautified my skin using Beauty Flash Balm, Instant Smooth Perfecting Touch primer and Skin Illusion Loose Powder Foundation. Now, as many of you will know from reading my blog, I'm not one for powder foundations but this just blew me away. I couldn't believe the coverage, how smoothly it applied and the feeling of having absolutely nothing on my skin. Totally amazing!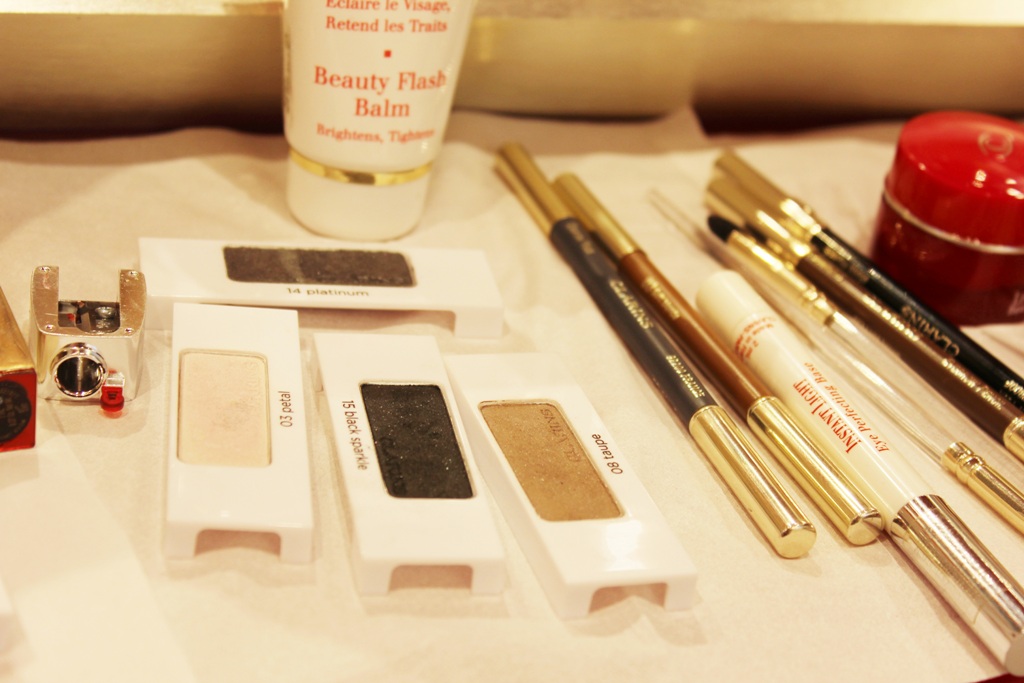 The full face took about 45 minutes and would probably have taken a lot less time had we not been happily nattering away about makeup. Here's the finished look below, which I absolutely loved. Having my makeup done by another makeup artist was such a treat, mainly because it's so interesting to check out other MUA's techniques – but also because they use colours on you that you wouldn't normally reach for yourself. Pink, greys and blacks are not colours I usually wear but I loved the look she created and it's always nice to get out of a makeup rut. In my case – using gold eyeshadow way too often, ha!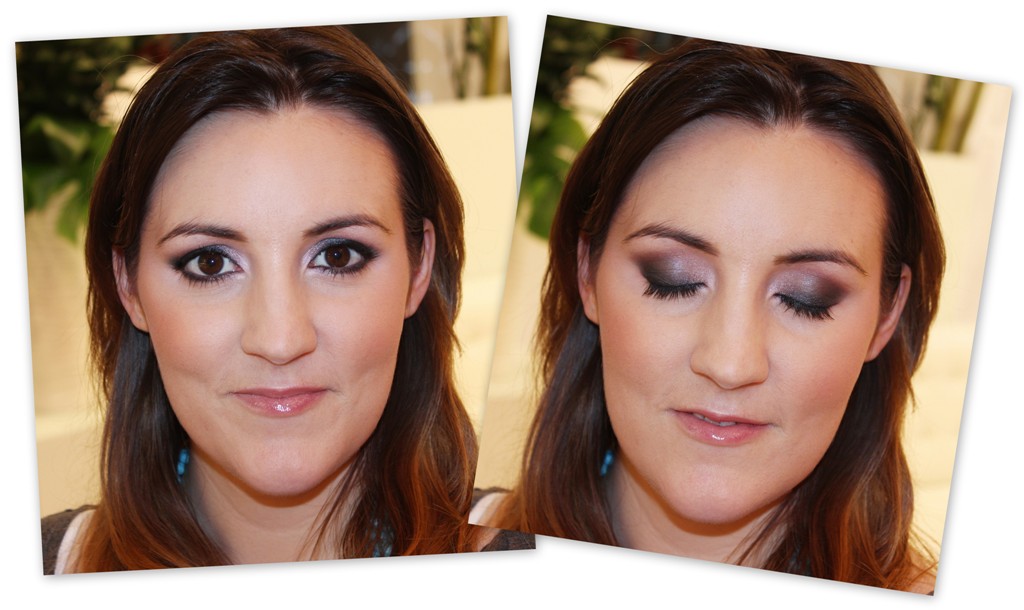 So there we have it, my first blog post after a few weeks of radio silence. Another one will be up later this week about the new skincare and makeup products I've acquired over the past while, particularly skincare as my routine and products have completely changed since my last update.  Hope you're all doing well 🙂