According to a survey carried out by L'Oreal in 2010, the UK are a nation obsessed with foundation. So much so, that sales of foundation are currently exceeding lipstick sales by an estimated 13%. Although I remember reading a little bit about this survey at the time, I only began thinking about it recently when perusing an interview with Leslie Blodgett, CEO of Bare Minerals. She supported L'Oreal's findings by reiterating that for women in this day and age, its all about skin, skin, skin. How it looks, the texture, the glow etc.
This got me thinking about when I was younger and spent many a day frolicking around the cheap makeup stands like a spring lamb. Interestingly, I have absolutely no idea what foundation I was using at the time but I do know I owned the entire Rimmel lipstick collection (and every eyeshadow stacking pot Miss Selfridge ever made). Slowly, over the years I began to move away from lipsticks and began embracing foundation more and more. Why? Because I needed it. Aging was on it's way and the only thing to hold it off, cover those spots and make me glow after a particularly harsh week at work was foundation, and not lipstick. It started with Max Factor Pan Stick, a super thick, faintly hideous war paint that I discovered in my Grandmother's makeup bag, and then it progressed onto other stick formula's, creams, powder's and eventually, liquid foundation. All the while, my lipstick collection was waning (eyeshadow not so much..)
Now, at 27 nothing has changed. I love a good lipstick like anyone else but foundation is where it's at for me. So much so, that when I went rummaging through my personal collection to research writing this post, I came across not one but 15 foundations, in comparison to 7 lipsticks which I rarely use, and certainly not as frequently as the foundations I reach for on a daily basis.
For me, it's because I feel that its my face that makes me look good, not my lips. I want to be lifted, sculpted, covered, preened and glowing when I leave the house. The thought of departing with just a slick of lipstick and a bare face makes the hairs on the back of my neck stand up. Yes, some of this is down to the skin type I've been cursed blessed with but is the rest of it my own doing, or simply the power of advertising? Why is my lipstick collection suffering in comparison to my my foundation collection, above?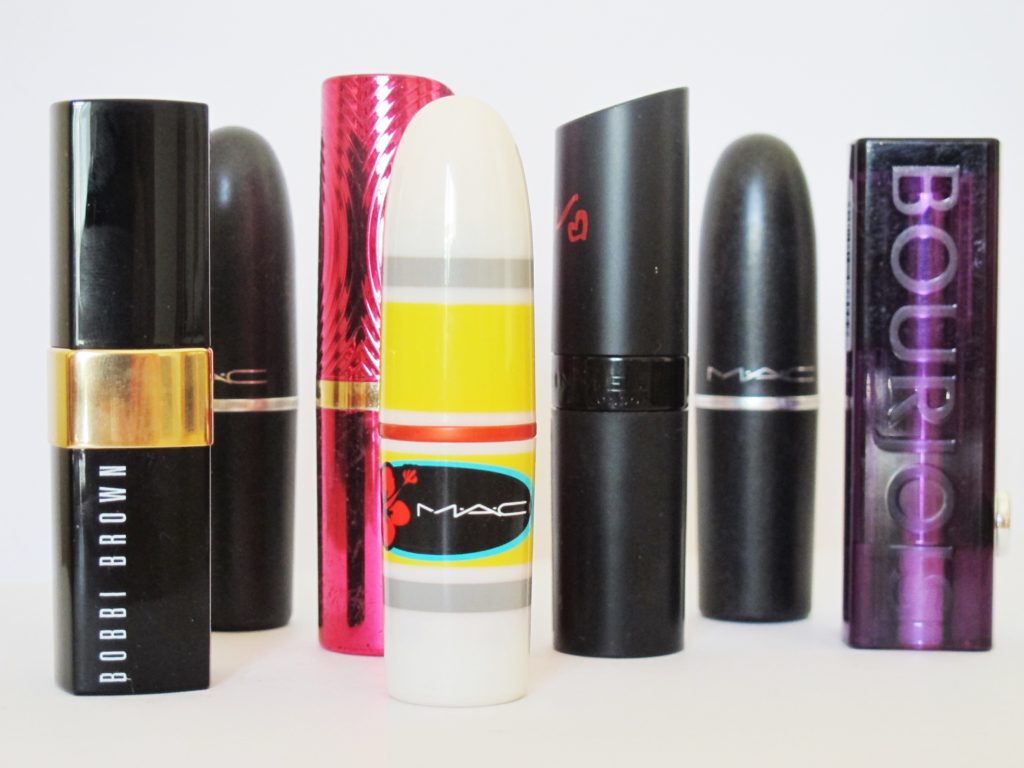 Off the top of my head, it appears that there are just as many adverts for lipstick as there are for foundation, but the foundation adverts always catch my eye.  Lucy Beresford, a psychologist quoted in L'Oreal's report says that "in times of stress, anxiety often manifests itself on the skin, and so a flawless complexion can boost a woman's confidence, making her feel less vulnerable and more in control". Do you agree with this? Does this goes someway to explaining why we reach for foundation before lipstick?
What I want to know is this; which one does it for you? Do you have more foundations then you know what to do with, or is lipstick your go-to? And more importantly, WHY?