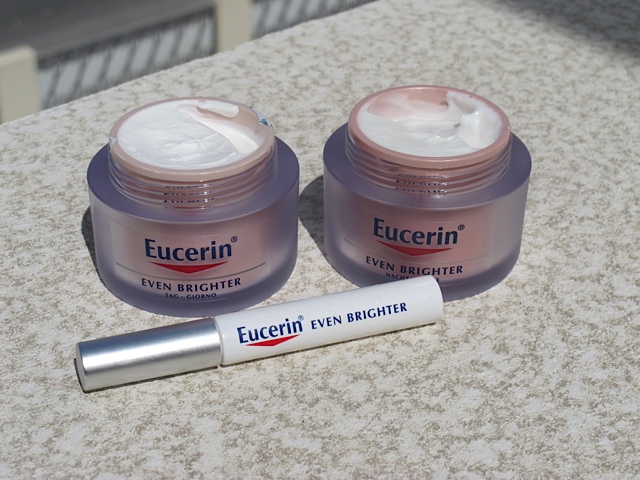 I posted a couple of weeks back about the Eucerin Even Brighter range and how I was going to start using it. As I mentioned in the post,  it's a range that is designed to target hyperpigmentation and even out the skintone, resulting in a more radiant complexion. I've been using it for just under two weeks now and I have to say I'm quite enjoying it. There is something really fresh about this product range, whether it's the smell or the texture – or a mixture of both, I'm just not sure. Either way it's floating my boat.
As I have only been using it a short period I haven't noticed any change in pigmentation on my cheeks, nose and sides of my face as yet. I have noticed a difference in the overall appearance however, as my skin definitely looks brighter and not dull – which is more often than not its usual state. Also, there is something strangely satisfying about poking the pigmentation marks on my face with the Even Brighter Spot Corrector.
I'm going to keep going with it for a another few weeks as they say it can take up to four weeks for obvious changes. Fingers crossed! I'll keep you updated.
*This is a sponsored post.