Adrian and I fancied something a little different for our recent date night, so we took ourselves off to Tribes in Mall of the Emirates.
African themed and tucked away in the corner of the fashion dome, it's not the kind of place you'd expect to come across when browsing (window licking more like!) in the likes of Chanel and so on nearby . And that is precisely why we liked it. The food was hearty and unpretentious, if a teeny bit exotic, and there was a lovely relaxed atmosphere with lots of families, shoppers and locals in situ. We came away with full bellies and wide smiles thanks to the hilarious staff, who were all from different parts of Africa which added to the authentic vibe of the place.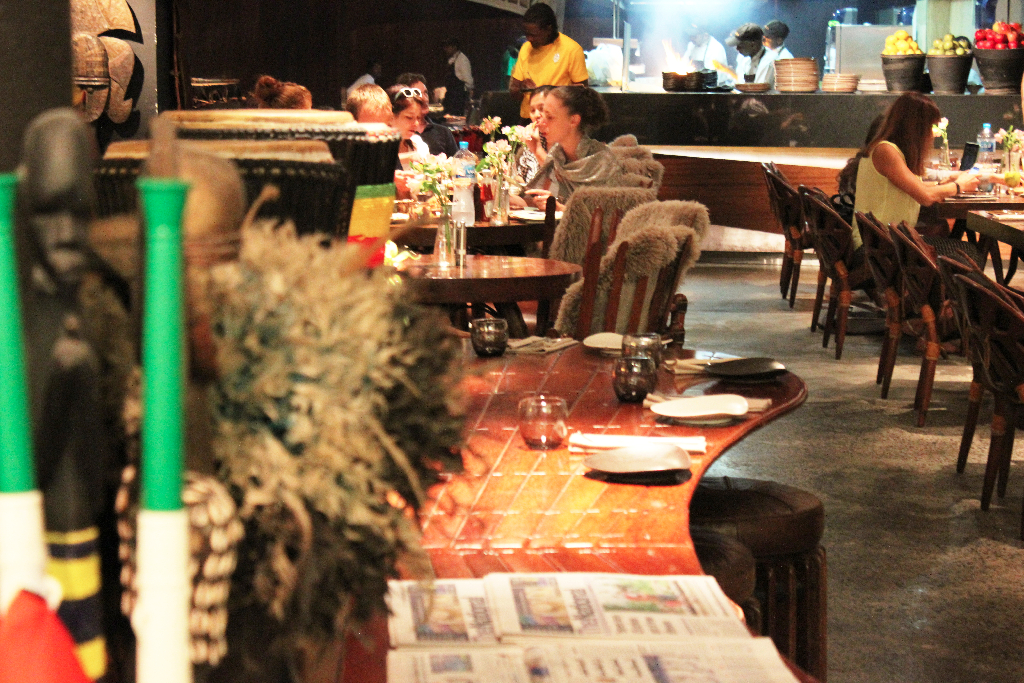 We started with Hakuna Matata (otherwise known as "no worries" – a rather epic name for a dish I think you'll agree), an absolute monstrosity of meat, fish and more meat high on a big glass serving dish. Adrian basically ate all the fish and I spend a good twenty minutes inhaling a wondrous beef creation encased in perfectly flaky pastry.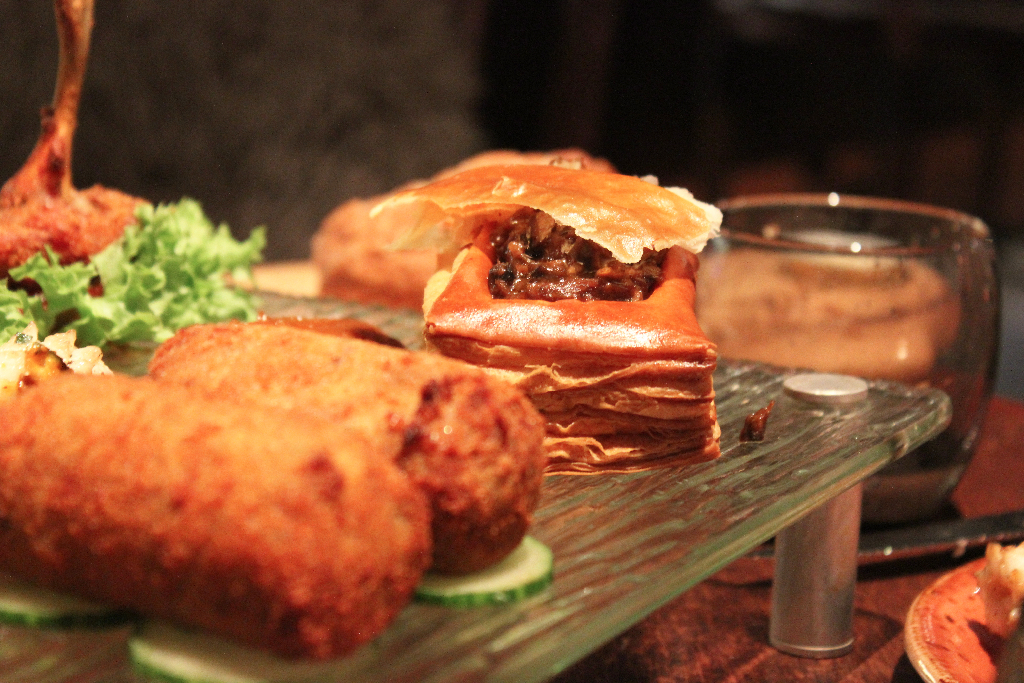 By the time our main courses arrived, I was feeling a little bit nervous. Massively stuffed from the starter, the thought of tackling wagyu steak was enough to make me adopt a slight green tinge. I needn't have worried however, because when it arrived – oh my, wagyu steak done right really is one of the best things in the world to eat. It was seriously tender and I didn't even share any with Adrian after he had finished his ribeye version.
We did order dessert too but that nearly did me in (a melty, gooey and distinctly moreish chocolate cake). I might have been holding my sides at that point just to make sure I didn't burst. Our server on the night was Kopo, a hilarious dude from South Africa who finished off our visit by busting out a few moves, as you do!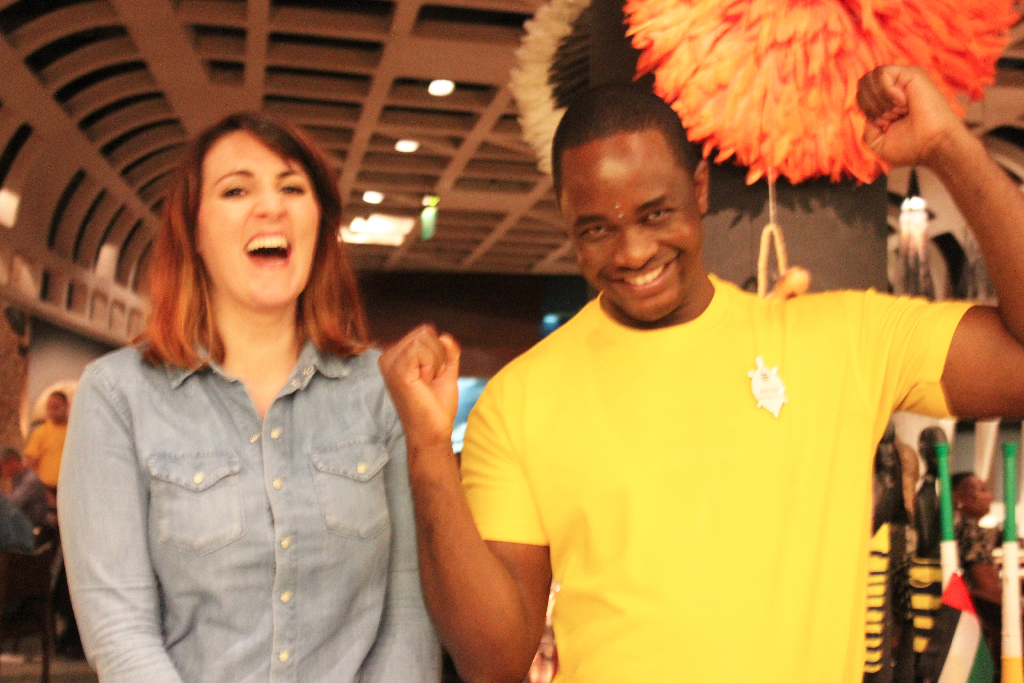 If you're looking for a quick bite when you're in MOE, or if you're a major meat lover then this is a good spot to visit. Just make sure you go there with an empty stomach! 🙂
Next on the hitlist, Tortuga in Madinat Jumeirah. Any Dubai peeps been there yet? Send your date night recommendations this way!